Finally, some long-awaited audio streaming features for Apple Music are all set to arrive in June 2021.
From the next month, Apple Music will come with the support of lossless audio and spatial audio through Dolby Atmos.
The good thing is, this time, Apple is going out of its way to provide these new additions at no extra cost for its users (including those with Family & Student Plans).
Apple Music Lossless Audio Update
Ahead of the launch, Apple revealed its Apple Music subscribers would be getting a lossless audio update.
Apple Music has a collection of around 75 million songs in its catalog, and from next month onwards, all of them will be available at CD Quality.
The CD quality, which is 16 bit at 44.1 kHz by default, can go up to 24 bit at 48 kHz natively on Apple devices.
The audio quality tops the charts at 24 bit at 192 kHz.
However, there's a CATCH.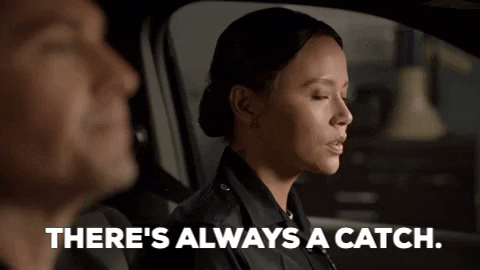 If you want to experience Apple Music in the highest quality "High-Resolution Lossless," you must have external equipment like a DAC to enjoy it.
How to Turn on Lossless Audio?
Once the lossless audio update is rolled out, this is how you can turn it into your Apple Music account.
First, open Apple Music & Go to its Settings.
Then open Music to see a whole new section of Audio Quality. Here, you can select audio resolutions based on the different connections like Wi-Fi or Cellular.
Apple Music Spatial Audio and Dolby Atmos
The second update for Apple music would be for Spatial audio and Dolby Atmos audio.
Once released, it could prove to be an incentive for Apple Music Subscribers. It's even a bigger deal for you if you use AirPods or Beats headphones (With H1 & W1 Chip) to listen to your favorite music.
By default, the latest editions of iPhone, iPad & MAC will come with built-in support for Spatial audio.
Once released in June 2021, Spatial audio will be compatible with most of the Apple devices made in the last few years, including Apple TV 4K, the latest & upcoming iOS updates.
How to Turn on Dolby Atmos?
Just like lossless audio, you can turn on the Dolby Atmos support for other headphones quite easily on your Apple Device. All you to do is:
Open apple music and go to its settings.
Then in the Music>Audio tab, set the Dolby Atmos option to 'ALWAYS ON.'
The aftermath of Upcoming Apple Update Announcement
In recent times, Lossless audio has become a norm in music streaming apps.
Tidal was the first in the lotto launch of the lossless music technology at the monthly pricing of $19.99.
Right after the announcement made by Apple, Amazon made its Amazon Music HD completely free for Amazon Music Unlimited Subscribers. Now, it's priced at $9.99, which is almost half that of the standard industry price.
The same is expected with Spotify & its launch of HiFi Tier in the months to come.
Final Thoughts
With the announcement of lossless audio and spatial audio (through Dolby Atmos) update releasing completely free, Apple has made their music subscription service "BANG FOR THE BUCKS' for its users.
Once the Apple Music update rolls out in June 2021, would you prefer Apple Music over its rivals Amazon Music Unlimited, Tidal, or even Spotify's upcoming Hi-Fi technology at $9.99?
Do let me know about this in the comments section given below.