Are you looking for a place to watch the 4th of July fireworks and celebrate Independence Day in St. Louis? Here's a list of completely updated schedules in your county.
4th of July Firework in St. Louis Schedule
Heritage and Freedom Fest
July 2 – July 4
Free to attend
No pets
Alton and Grafton Fireworks
July 4
9:30 pm fireworks in both communities
Vendors and musicians
Gateway Grizzlies Fireworks
July 2 – July 4
Sauget, Illinois
Postgame fireworks each night
St. Charles Riverfest
July 2 – July 4
Music, food, and vendors daily
Fireworks only on Sunday, July 4
JB Blast
July 2
Jefferson Barracks Veterans Memorial Amphitheater, Lemay
Live Music at 7:00 pm
Fireworks follow
Six Flags Fireworks
July 3 and July 4
Music and rides
Fireworks at 9:05 pm both nights
Alton Fireworks Spectacular
July 3
Liberty Bank Alton Amphitheater
Live Music and fireworks
9:30pm – 11pm
Chesterfield Fireworks
July 4
Chesterfield Valley Athletic Complex
Activities, food trucks, and live music start at 6:30 pm
Fireworks start at 9 pm
Kirkwood Fireworks
July 4
Kirkwood Park
Live music and food trucks at 7 pm
Fireworks start at dusk
Manchester Fireworks
July 4
Schroeder Park
Live music at 6 pm
Fireworks to follow
Godfrey, Illinois Fireworks
July 4
Robert E Glazebrook Park
Festivities begin at 5 pm
Fireworks start at 9:15 pm
Wentzville Fireworks
July 4
Progress Park
Live Music 6-9 pm
Fireworks start at 9:05 pm
Ellisville Fireworks
July 4
Bluebird Park
Live Music 7 pm
Fireworks start at 9:15pm
Eureka Fireworks
July 4
Legion Park and Lions Park
Concessions available
Fireworks start at 9:30 pm
Fourth of July Fireworks Spectacular
July 4
Downtown St. Louis Riverfront
Fireworks start at 9:40 pm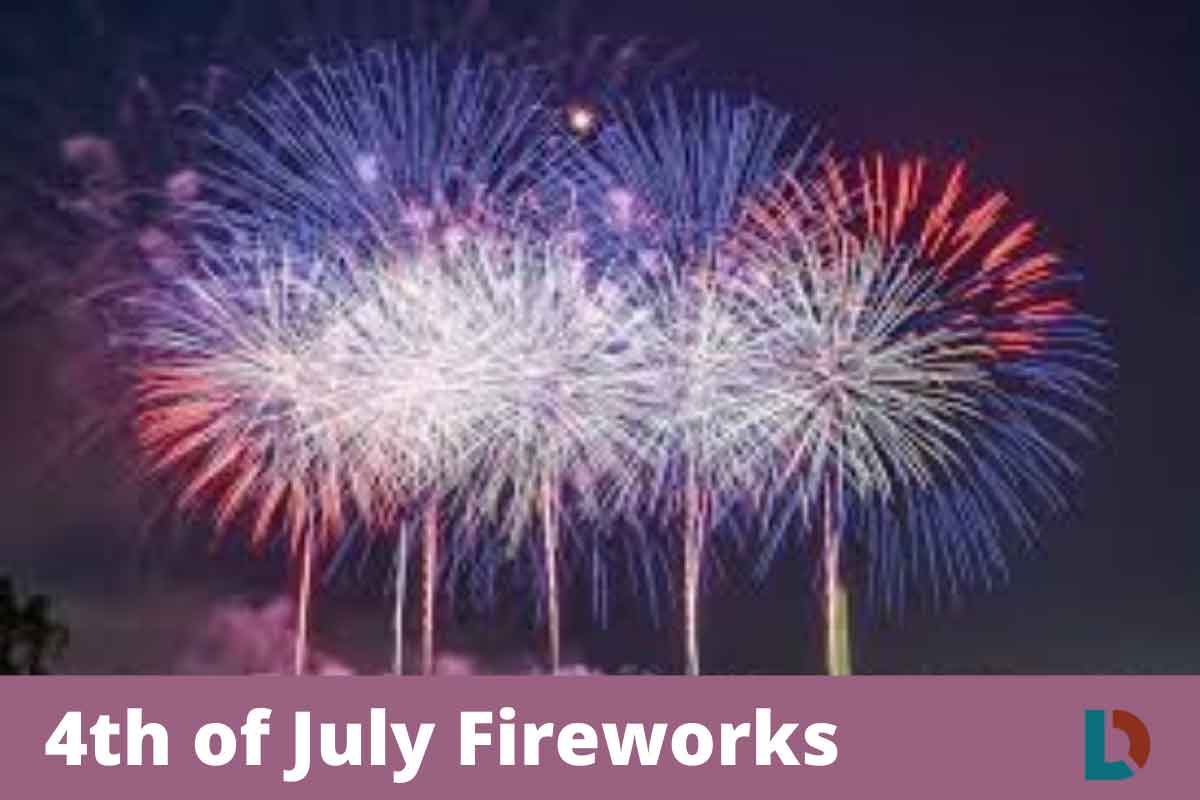 Firework Safety Tips
If you're setting up fireworks for yourself then these safety tips you need to follow:
Always store fireworks in a cold, dry place.
Always use fireworks outside of the house.
Make sure fireworks are away from flammable substances.
When lighting up firecrackers, make sure to have a bucket of water and a hose near you.
You should never point fireworks at anyone, even as a joke.
Avoid lightening up firecrackers inside a container.
Throw away previously malfunctioned firecrackers.
Kids should not play with fireworks.
Must Check: 4th of July Fireworks San Francisco Updated Schedule
Conclusion
If you're planning to go on & watch the live fireworks with your friends and family in St. Louis then do share this complete schedule with them.
Also if your friend or relative lives in Honolulu then here's an updated 4th of July schedule you can share with them.