After the pandemic hit the global economy in 2020, it appeared that it will falter the growth of many small to medium-scale startups across the world. However, over a year and a half has passed since then and the momentum is back in the American startup world. A company from San Antonio, Element Finance has raised $30M in the funding round, revealed to media by its CEO John Gallagher.
Element Finance, previously known as Element SaaS Finance, was spun out from Scaleworks Associates' finance division in 2019. The company aims to provide debt finance, but of alternative form to the startups. Most of the beneficiaries of this alternative financing are SaaS startups that operate in providing cloud-based business software.
IRS: Drought-Stricken Farmers, Ranchers Have More Time to Replace livestock
The files submitted to the U. S. The Securities and Exchange Commission(SEC) on Sept. 29 revealed that there are forty-six investors involved in this fundraiser. By mid-February of this year, the company had already raised half the target amount from the investors.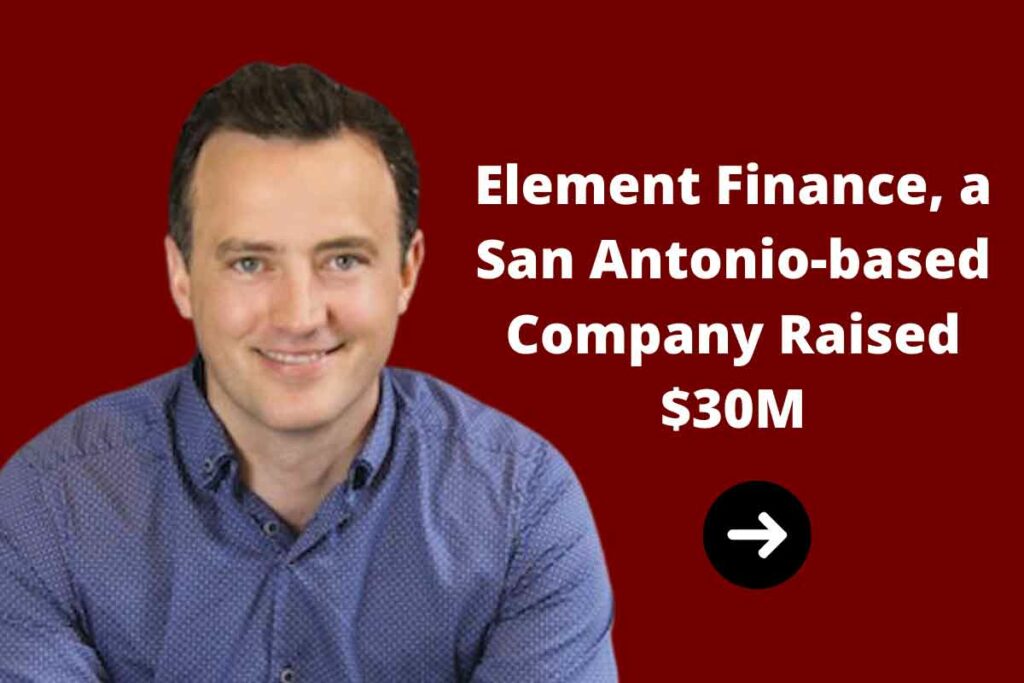 CEO Gallagher told us that the investors participating in this round were mostly from San Antonio, who was involved in funding for Element, but now the company is increasing the investor base across the state.
The second fundraiser is aimed at increasing the number of loans the company can offer to startups. Earlier, the range of loans from Element was between $200,000 – $3M. However, this second fund has made it possible to offer around $5 to $6 million. The largest loan amount ever issued by Element is $10 million. Gallagher said, with only four full-time employees, they are rapidly growing their customers and business in Texas. He also mentioned that during the onset of the pandemic they did witness a dull growth in business.
Stimulus Check Updates: News on IRS Tax Refunds, Child Tax Credit, California Stimulus, Unemployment Benefits
CEO Gallagher said
"Whenever Covid kicked off, everyone was very cautious in making more money if they weren't on the [venture capital fundraising] track." It is also noteworthy that during the pandemic many startups were reliant upon federal programs like the Small Business Administration's Paycheck Protection Program and Economic Injury Disaster Loans.
Element is now loaning the startups with currently 35 startups being their beneficiaries. Earlier the first opportunity fund was closed in August 2020 with a total amount loaned worth $3.5 million, Gallagher mentioned.
What's Growth Finance?
With the boom of startups everywhere, the question of how to fund them is brewing along with it. That's how various new horizons of funding have emerged. Growth Finance is one of them. So what exactly is it anyway? Well, in growth finance founders can get a loan for business expansion without the risk of warrants, penalties, equity dilution, or personal guarantee. A portion of monthly revenue and a fixed cost is paid to the lender until the entire loan is paid off. That's the simplest definition of growth finance.
Facebook Post Claims to Show Evidence Joe Biden Used a Body Double for His Covid-19 Vaccine Booster Shot
It's good for those businesses that are already on venture capital and looking for expansion into new markets, product research, and development, acquisition, or infrastructure developments. However, it's better for those companies who are mature and generating revenue and operating profits but there are not enough funds for expanding the business. If you are running such a startup, then maybe growth finance can be the best option for you. There are other alternatives like seed funds, accelerators, private equity, and of course, the classic venture capital.
If you liked our content, let us know your thoughts in the comments below. For more such interesting news and articles, keep following us.