In Congress, senior Democrats have extended their consent to increase their recommended tax reporting limit for whatever goes in and out from bank accounts up to $10,000 per annum, however, there are certain exceptions to this plan.
What are the ceilings for exemption from tax reporting?
The ceiling limit increased to $10,000 with the exemptions for wage income, from a previous proposal of the amount of $600 that was criticized immensely for being too obtrusive.
What has been stated by the Chairman of the U.S. Senate Finance Committee, Ron Wyden?
On Tuesday, Ron Wyden, the Chairman of the U.S. Senate Finance Committee, stated that the new reporting limit of $10,000 Internal Revenue Service, to be incorporated in sweeping "reconciliation" social spending and tax hike legislation of Democrats, has been chosen following certain discussions on the same with the U.S Treasury as it is an extent which has been often used in reporting requirements of other banks.
The plan includes conditions for the banks to report daily total cash transactions amounting to $10,000 or above under anti-money laundering legislation.
Earlier the proposal required reporting on the aggregate transaction of $600 annually
Initially, the proposal presented by Democrats required banks to report cash transactions of whatever going in or out from the bank accounts for over $600 per year and the rule was strongly criticized by Republicans for focusing on the small transactions and dissentients from financial institutions and other influencing groups who took stand against the previous proposal claiming that it would hamper the financial privacy of even small businesses.
The plan does not intend to monitor each and individual transaction but rather focus on the total inflows and outflow in a year from the bank accounts to assist the IRS to find out if the wealthy taxpayers who do not belong to "W2" wage income may be suppressing their income from indistinct source or investment.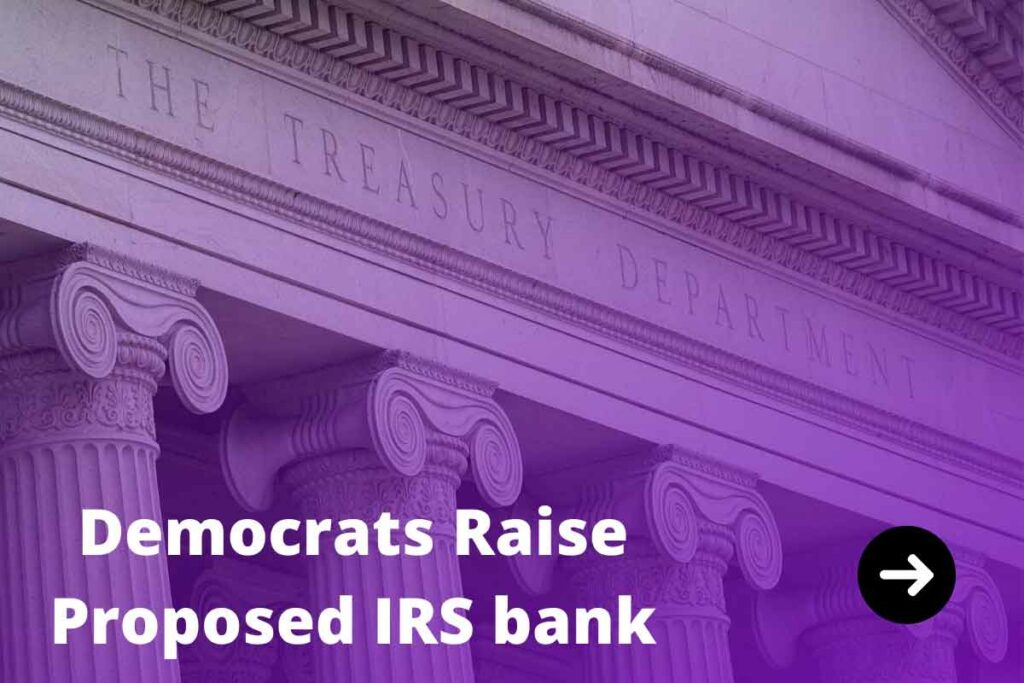 Wyden and Senator Elizabeth Warren stated that the updated proposal is excluding W2 wage income from the requirement of reporting the information of inflows and outflows from their bank accounts. The paychecks of many Americans get deposited into their bank accounts automatically.
Months After Hiker From Nebraska Disappeared on Kauai, New Evidence Is Found
However, Wyden claimed that the renewed proposal would probably increase "hundreds of billions of dollars" by catching those taxpayers who tried to escape from paying taxes but refused to give particular anticipation. At a conference, he said that "This is about wealthy business owners at the tippy top of the top. That's where the unpaid taxes are."
TAX GAP
On Tuesday, the secretary of the U.S. Treasury supported the proposal calling it would make it difficult for rich Americans to suppress their income sources from being taxed, hence giving an opportunity to the IRS to mark them for audits.
Tax Evasion of nearly $160 billion per year
The Treasury anticipates that the amount of unpaid taxes within the top 1 percent of the wealthy taxpayers is more than $160 billion per year, a partial "tax gap" in between the taxes liable to be paid and those received anticipated at over $7 trillion over the past ten years.
Hawaiian Estate Of Late Microsoft Co-Founder Paul Allen Sells For Record $43 Million
In a statement made by Yellen, it is said that "Today's new proposal reflects the Administration's strong belief that we should zero in on those at the top of the income scale who don't pay the taxes they owe while protecting American workers by setting the bank account threshold at $10,000 and providing an exemption for wage earners like teachers and firefighters."
Transactions Of Less Than $10,000 Per Year Does Not Require Reporting As Per Revised Proposal
In a recent statement on tax adherence proposals, the Treasury stated financial accounts with money going in and out with an aggregate total of less than $10,000 per year are not required to be reported additionally.
The Treasury said that "Further, when computing this threshold, the new, tailored proposal carves out wage and salary earners and federal program beneficiaries, such that only those accruing other forms of income in opaque ways are a part of the reporting regime."
The department also claimed that financial institutions are liable to report only when the total sum of cash going in and out from the bank accounts rounded to the nearest $1,000 to further ensure data privacy