Michigan's Macomb County Republicans have started a new controversy over the Biden election. They are all backing the former President Donald Trump over a conspiracy theory that the election of 2020 was won by Biden by major voter fraud. They described it as the "culmination of a four-year coup."  
Biden Election and Voter Fraud
Trump, his supporters, and many GOP politicians have peddled this conspiracy theory that the Biden election was the result of massive voter fraud. Despite multiple election lawsuits, he and his allies haven't been able to present any credible evidence of such fraud. 
Biden Administration Wants Supreme Court to Stop Texas Abortion Ban Law
The statement about this election fraud was made by the Macomb County GOP, as it endorsed two candidates that are supported by Trump. Michigan GOP announced via their Facebook page that they are endorsing Matthew DePerno for next attorney general and Kristina Karamo for secretary of state.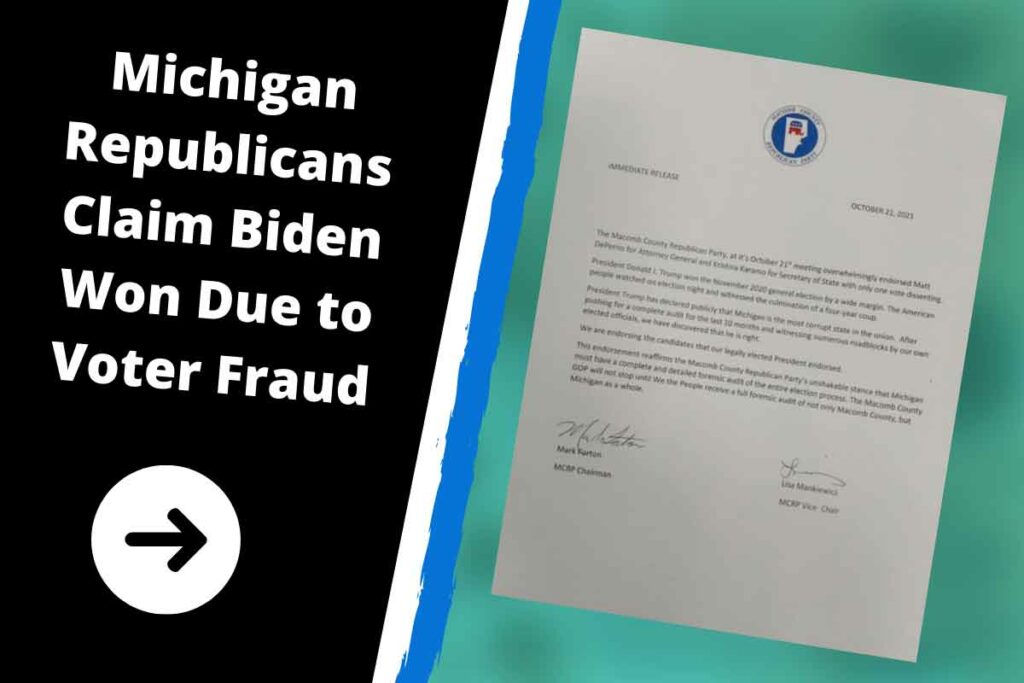 While endorsing the candidates, the Macomb County Republicans claimed that Donald Trump won the "November 2020 general election by a wide margin." 
Adding further that, "the American people watched on election night and witnessed the culmination of a four-year coup" against the former President. Not only that, the party claimed "We are endorsing the candidates that our legally elected President endorsed."
17 Million Americans Are Missing Out on Free Money (Stimulus Check)
The state of Michigan was won by Biden by a margin of 150,000 votes but Trump won Macomb County. It gave 53.4 percent of the vote to Trump and 45.3 to Biden.