4th of July Party Food Ideas: As a child, the Fourth of July was one of my favorite holidays. While visiting family in Indiana at this time of year, it was always a treat for us Californian kids to see that it was perfectly allowed to light fireworks off in the neighborhood.
An evening spent barbecuing with friends on the 4th of July is the perfect way to celebrate the holiday. Make this year's 4th of July party even more memorable with these mouthwatering cuisine ideas!
1. 4th of July Firecracker Popcorn
One of my all-time favorite snacks is and always will be popcorn. Crunchy, sweet or salty, and healthier than other snacks like chips or crackers, it's the perfect snack. As a result, when I saw this recipe for patriotic popcorn, I knew it would make the ideal Fourth of July snack. The colorful containers add a carnival vibe, which I adore.
2. Pretzel Stick Fireworks
Sweet Basil, oh my goodness! Crispy, salty, and sweet. Pretzels, white chocolate, caramel, and a few pretzels are all that's needed to make this 4th of July goodies! ohsweetbasil.com
These firework pretzel sticks look delicious and festive, don't you think? To top it all off, they're summer-friendly! To keep them together, she uses melted caramel, and then she drizzles red, white, and blue-colored white chocolate over the top for a festive finish.
Also, Look at
3. American Flag Veggie Platter
It's common knowledge that party food tends to be overly rich and decadent, so it's a good idea to include a few light bites as well. In what ways can you bring a festive flair to your vegetable preparations? Of course, they should be arranged in the shape of a flag!
4. The Ultimate Patriotic Cheeseboard
If you ask me, nothing beats a well-assembled cheeseboard. You may find it difficult to put one together on your own for various reasons. As a result, this post showing you exactly how to set up your 4th of July party is fantastic. The red and blue berries and cheese stars add a festive touch.
5. Stars & Sausage Festive Appetizer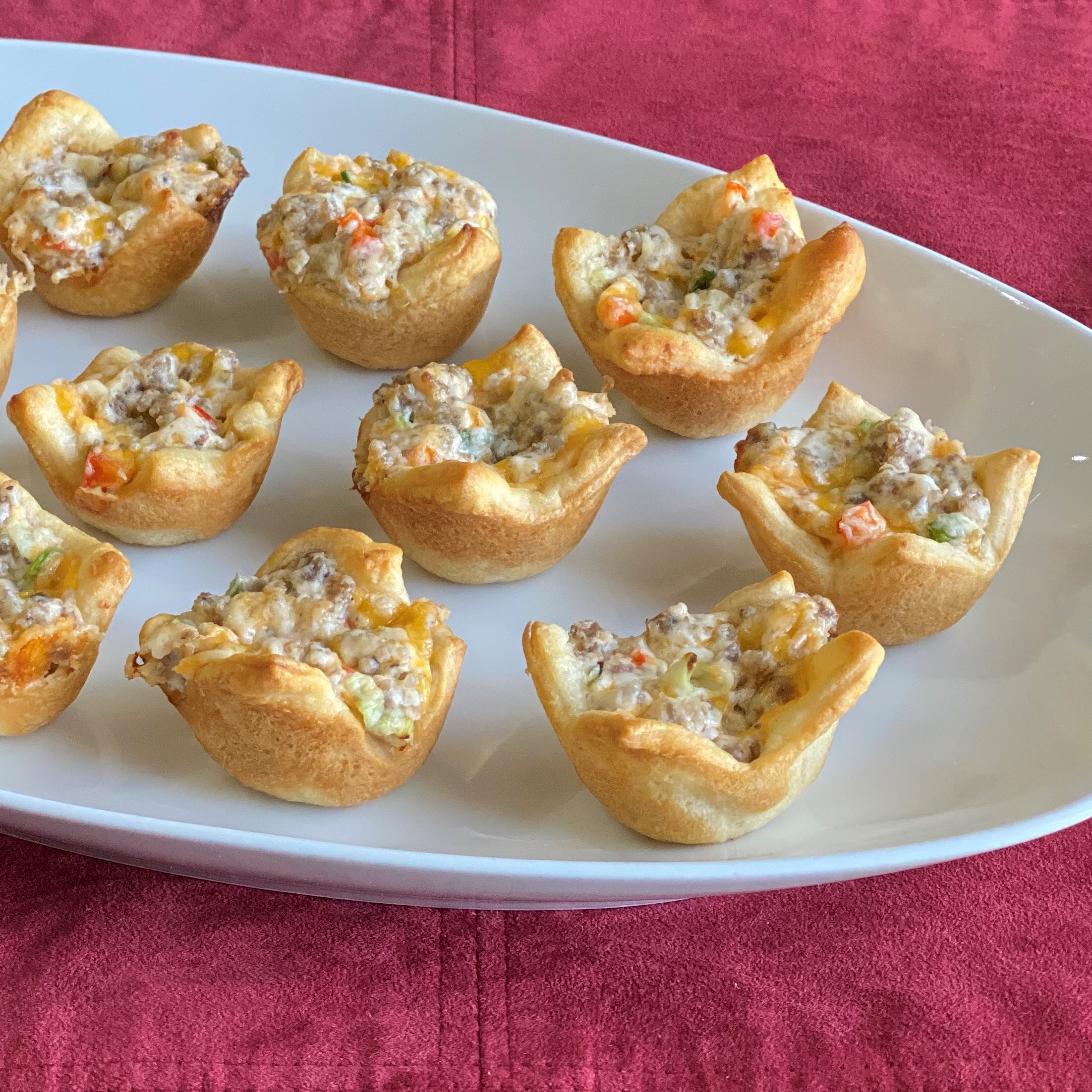 These pigs in a blanket are a creative twist on the traditional appetizer.
6. 4th of July BBQ Sliders
All of your Fourth of July party food ideas can't be red, white, and blue all of the time. These toothpick-flagged sliders are a great option for your main meal. Grilling is an essential component of any 4th of July celebration, after all.
7. The Best Grilled Corn on the Cob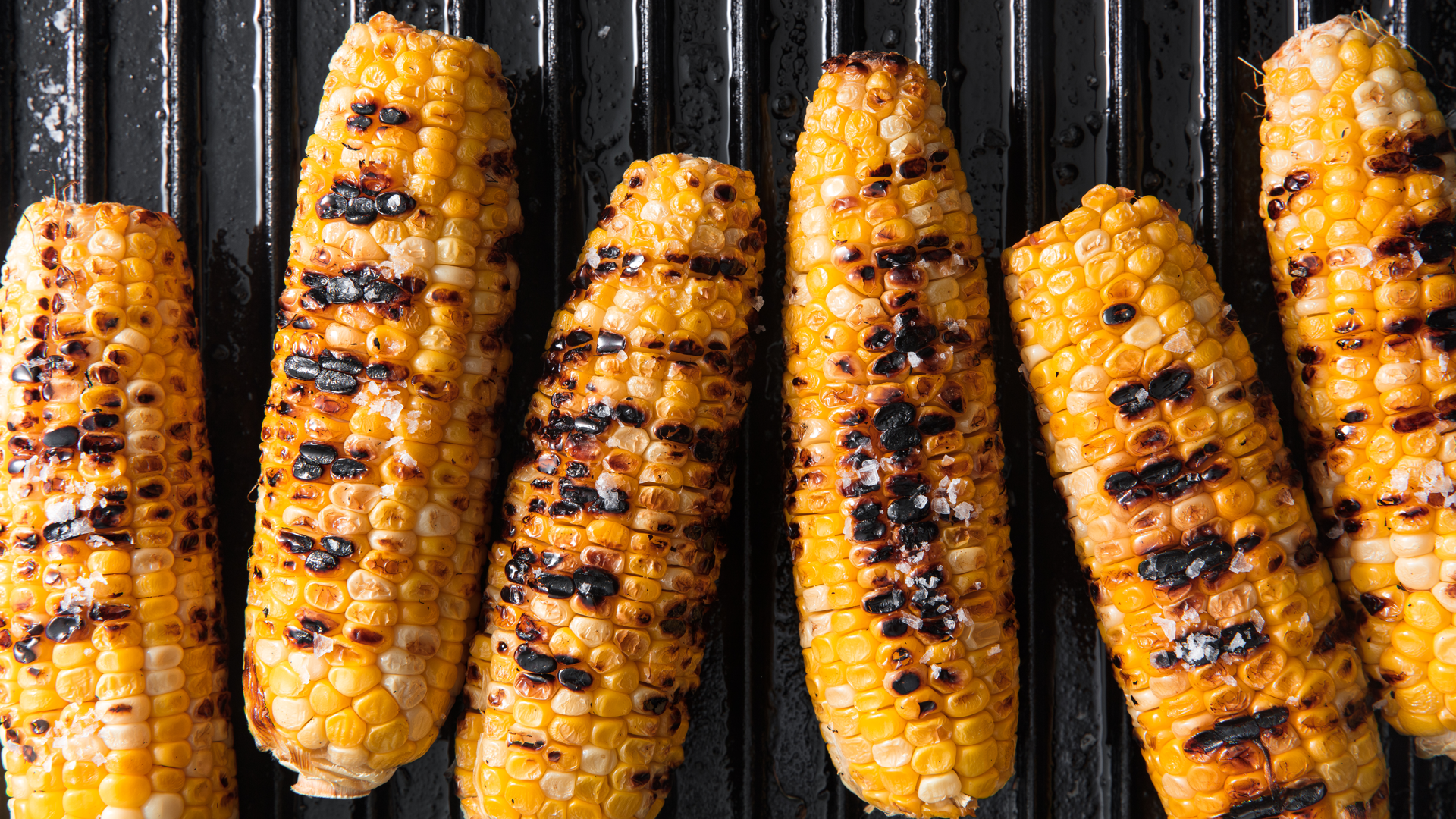 For a truly patriotic Fourth of July celebration, corn on the cob is a must-have. Incredibly simple, delicious corn on the cob may be made with this recipe. How to husk corn quickly and cleanly can be found on our page on kitchen hacks.
8. 4th of July Chips & Cheese Dip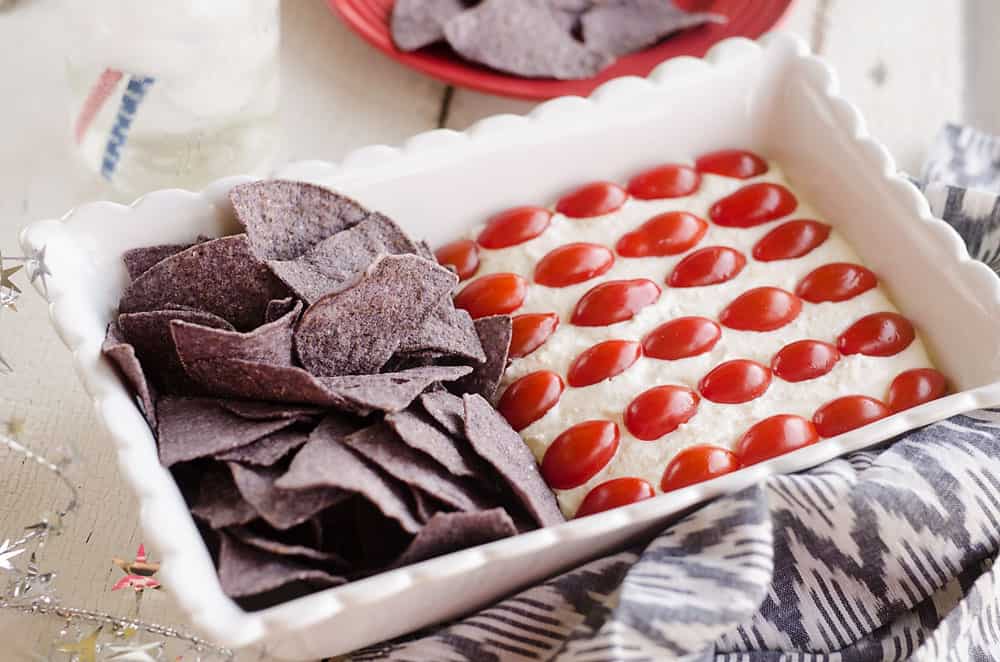 I'm in love with this concept! The combination of blue corn chips and star-shaped chips is both delectable and adorable. Super innovative and your visitors won't know whether to brag about the taste or presentation more.
9. Patriotic Dipped Pretzels
Not only do these taste wonderful (like I actually had to contain myself), but these chocolate-dipped pretzels also function as a party decoration when placed in a nice mason jar like this.
10. Patrick Henry Pigs in a Blanket
Feeding a large number of people can quickly spiral out of control. The reason for this is because this 4th of July celebration cuisine is an excellent appetizer. A serving costs less than 70 cents, it's quick to cook, and everyone will enjoy it.
11. Easy Taco Salad Flag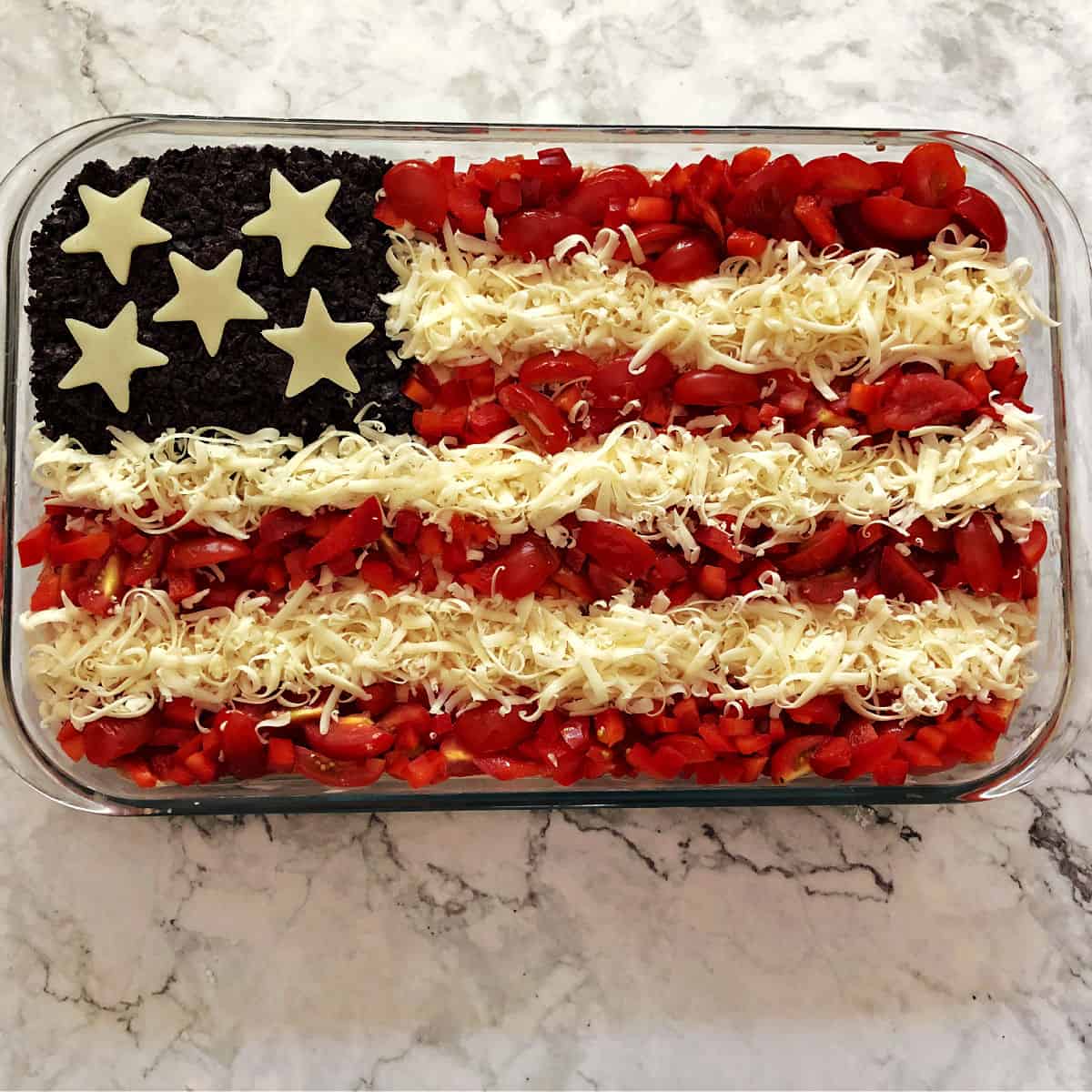 Are you going to a 4th of July BBQ potluck? This is a simple and pleasant way to celebrate the holiday season.
12. Lightened Up Festive 7-Layer Dip
With alternatives like hummus for sour cream and low-fat cheese, this festive 7-layer dip saves calories without compromising flavor. Maybe a blue tortilla and star shaped tortilla chips may be paired with the idea above?
13. American Flag Fruit Tray
This is the perfect time of year for berries, so why not serve them on a festive platter decorated in red, white, and blue for your 4th of July celebration.
14. 4th of July Firework Fruit Kabobs
Is there any prettier way to serve watermelon at a summer barbecue than this? I'm not convinced.
15. 4th of July Red, white, and blue fruit salad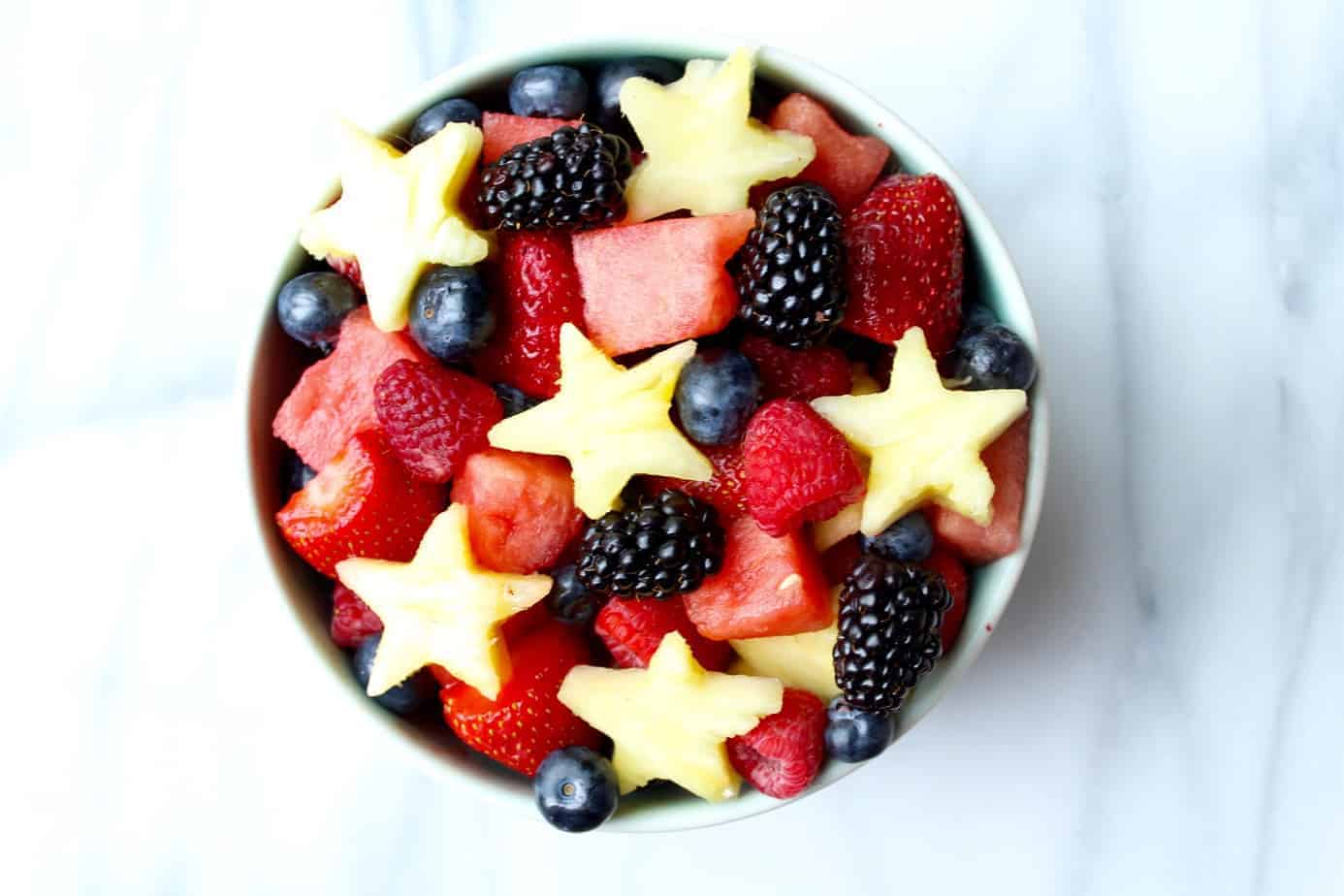 This red, white, and blue fruit salad is the perfect accompaniment to your Fourth of July barbecue. Because you can prepare it in advance, you'll be able to enjoy the party without having to spend hours in the kitchen. Because of the inherent sweetness of the berries, you can omit the honey-lime glaze from this recipe if you like.
16. Sparkling Patriotic Sangria
This Sparkling Red, White & Blue Sangria is the perfect accompaniment to your 4th of July celebration. Make a lot of it because it's sure to be a success!
17. The Perfect 4th of July Party Plate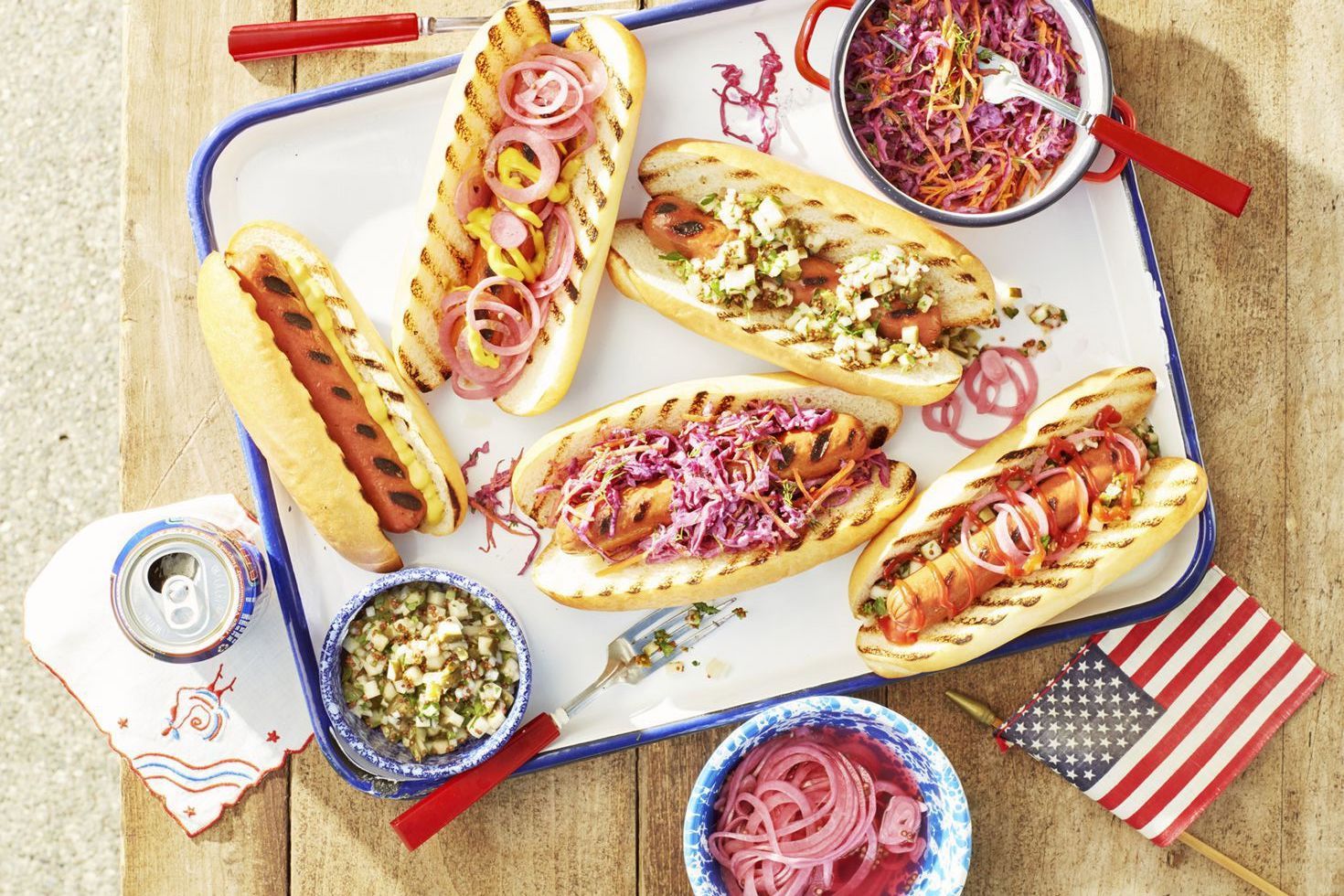 I felt it would be a good idea to wrap things off with a suggestion on how to combine all of these ideas. You may use any of your favorite recipes in this patriotic red, white, and blue arrangement. For more such updates do follow us only on leedaily.com