When greeting hundreds of mourners outside Windsor Castle following the death of Queen Elizabeth II on Thursday, Prince William and Kate Middleton took a decidedly different tack than Prince Harry and wife Meghan Markle.
According to Tonya Reiman, a body language expert who spoke exclusively to Fox News Digital, there was a "gigantic difference" between the couples, beginning with the way "they approached one another" and continuing throughout the long walk, with Harry lovingly holding his wife's hand and the newly appointed Prince and Princess of Wales acting more like "royals" with distance between the pair.
People were saying things like, "Oh my God, you see how much love there is between one pair [Harry and Meghan], but the other couple [William and Kate] are royals," but the royals are "accustomed to this stuff," according to Reiman. After years apart, the new "Fab Four" finally came together on Saturday, but it wasn't without controversy.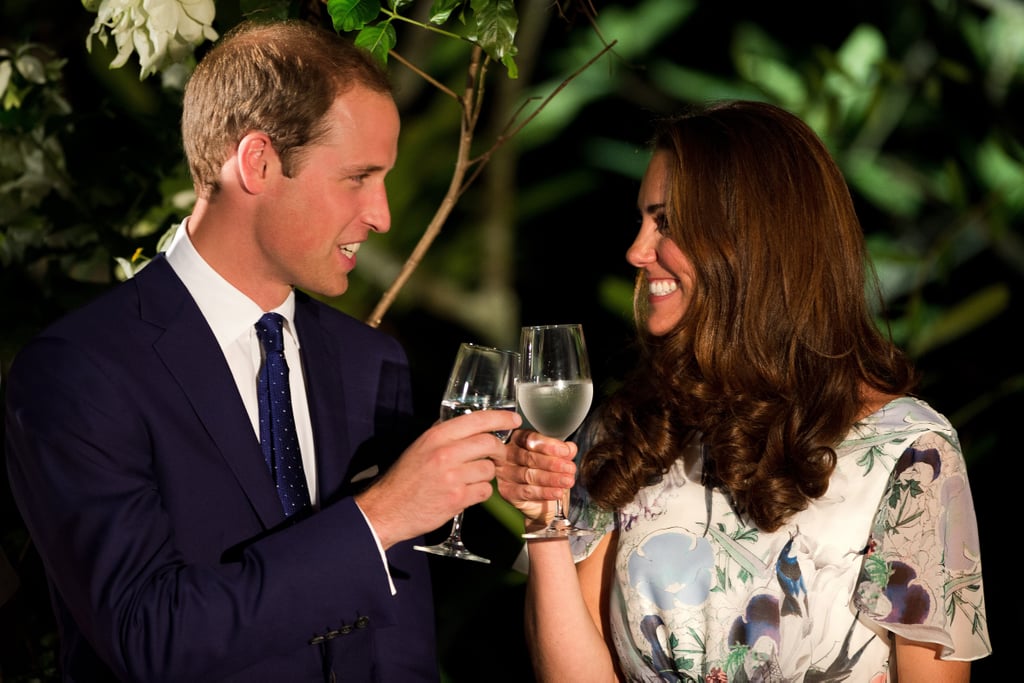 A video showing Prince William being slammed for his lack of chivalry toward his bride quickly went viral, while Harry rushed to be by Meghan's side and open a car door. While Harry is understandably cautious around Meghan, Reiman pointed out that the reason he often hides his arm under his jacket is that he has never felt at ease in the public eye, despite being a member of the royal family for nearly four decades.
Crossing one's arms across one's body is a familiar gesture of protection and security, and he does it habitually. I don't see Harry's pain, but I do sense his vulnerability," Reiman remarked. Looking closely at Kate, you can see that she is an actual princess. That person is definitely she.
So, if you take a good look at Kate, you'll see that this is basically what she's been groomed for. In my opinion, there is no debate about who is more capable of doing this. It comes down to who felt more at home in that body, and I believe that to be Kate. Middleton's facial expressions, Reiman said, were more demure and royally imbued with an "I don't care about you" inclination because, as she asserted, "It's how she's been bred.
Kate's hugs are like bumping up against an invisible wall. There is a distinction between the two bros when it comes to the hand holding. More than anything else, I think it reflects what William and Kate consider to be 'proper' and what Meghan and Harry are comfortable with. When Harry rushed to open the car door for Meghan, while William stood back and let Kate handle the matter on her own, Reiman noted that the discrepancies were striking.
She explained that people tend to feel most at ease in familiar environments. As they made their way through the masses, members of the public were greeted by a kind and approachable Meghan, who hugged them and chatted with them as if they were old friends. An attendant reportedly requested that Markle hand up the flowers she had brought to the royal gravesite because it appeared that Markle had agreed to get them there.
Kate may share the same sentiments on some level, but she doesn't show them to the same degree. This is what's expected of me because that's what I was bred for. She thinks more along those lines. "In that respect, the two brothers are very much alike," Reiman remarked. Harry seems considerably more candid, yet still very uneasy, when observed.
He's always displaying signs of discomfort, such as closing his arms or raising a hand—never aggressively, but as if to say, "I need a barrier." William has a very royal air and a "don't get too near to me" demeanor. I guess that Harry longs to be the kind of guy who draws near but is prevented from doing so by his upbringing.
As before, I don't think this is something he's consciously aware of, but he tries, but it's clear that there's always something holding him back. It seems to me that he is trying very hard but is ultimately unable to succeed. I see it more as "this is the line we draw in the sand, and you can't cross it" when it comes to William.