Kim Kardashian is known for being in relationships with famous people. After being married to Kanye West for six years and dαting Pete Davidson for a short time, the television star and business mogul has decided to keep quiet about her latest relationship.
But on her hit Hulu show The Kardashians, she's been dropping hints about a new opportunity she's interested in. The founder of Skims didn't want to reveal her mystery man's name or other clues that could help viewers figure out who he is, but she has talked about their time together in bits and pieces.
You're probably thinking who Kim could be dαting now, and trust me, you're not the only one. Here's what we know about Fred, Kim Kardashian's mysterious boyfriend.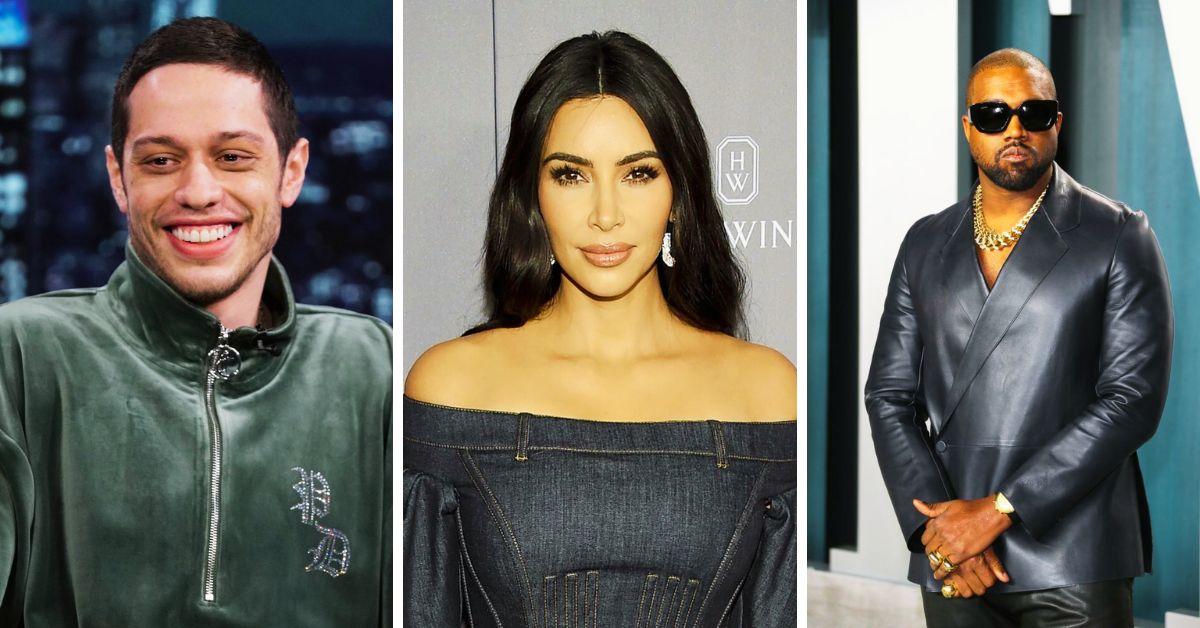 Check out some other new content we've published:
Who is Kim K Dαting Now? Unveiling Her Current Partner
Kim sat down with Scott at a restaurant and they had some pizza as they caught up in The Kardashians season 3 episode 3, "Everything Is My Fault!" Kim and Scott had a meal together in the episode.
Kim said that she intended to enjoy some time dαting around when Scott inquired about her dαting life. She was drawn to one particular man, though.
Kim said that her friends wanted her to meet this mysterious man, so she took him to her favorite hotel in New York, where they could be alone. A story from October 2022 said that she had started dαting Pete Davidson again, but she told Scott that she had not met up with her ex-boyfriend but had instead met up with her mystery man.
Scott didn't ask Kim who the man was, so he just called him "Fred." He asked Kim if "Fred" met the standards, and Kim said, "Oh, so he does." The scene changed to a confessional, where Kim was caught looking at her phone by a producer.
"That's a lot of smiling, young lady," the producer remarked. "Is that 'Fred'"? "Yeah," Kim said in reply.
Us Weekly reported on May 30, 2023, that a source said Kim wasn't "officially dαting anybody," however, "there is somebody who she's interested in."
"So far, there have only been subtle flirtations between them, but they haven't gone out yet," the source added.
The source went on to say that Kim wanted to "keep it under the radar" because "she doesn't want to make a big deal" if she is seen out on a date with someone.
"She knows once she's seen on a date then things get blown out of proportion quickly, but there is somebody special she has her eye on so she's excited about where things could go," the source concluded.
The Kardashians Season 3 Episode 3 Everything is My Fault! May 9, 2023 Full Episode:
Kim Kardashian Opens Up About Kanye West and Her Dαting Journey
Kim's new relationship starts right after she broke up with Pete, who she dated from October 2021 to August 2022. As per our research.
Kim is still living with the effects of her divorce from Kanye "Ye" West, which was finalized in November 2022 and is shown in season 3 of The Kardashians. They got married in May 2014 and have four kids together: North, Saint, Chicago, and Psalm.
Kim Kardashian Instagram Post:
View this post on Instagram
Kim said on The Kardashians season 3 episode 3 that she wants to "sneak around" with someone for a while because her relationships with Kanye and Pete were both very public.
"You obviously learn from every situation and the one thing I learned from my last situation was, like, the media made me feel like I was in a very serious relationship, like, so quickly," she said in a confessional. "I just want to sneak around a little bit. Like there's nothing wrong with wanting to sneak."
For the latest updates on all things entertainment, celebrity news, and more, follow us on Twitter.