Today Realme officially announced the Buds Air 2 wireless headphone that supports active noise cancellation, longer battery life. The Realme Buds Air 2 comes at a price tag of $45.
The Buds Air 2 wireless headset was launched today during the Narzo 30 event. This wireless headset comes with the same design features as the Buds Air Pro headphone. Buds Air 2 comes in two colours, black and white. The buds 2 also includes a dedicated R2 chip that supports 80% battery life extension, reducing response time by 35% compared to the previous version.
The Buds Air 2 also includes a 10 mm motor. Which is characterized by a DLC layer design that allows bass production with stronger performance and a higher frequency; the company also introduces the wireless headphones with the new Bass Boost plus style.
At the launch, Realme also announced the two new settings added in the Realme Link application, namely Dynamic and Bright. Dynamic settings can balance bass, triple and medium sounds. Simultaneously, the other mode works to enhance the human voice, to support the user more efficiently in listening to podcasts and audiobooks.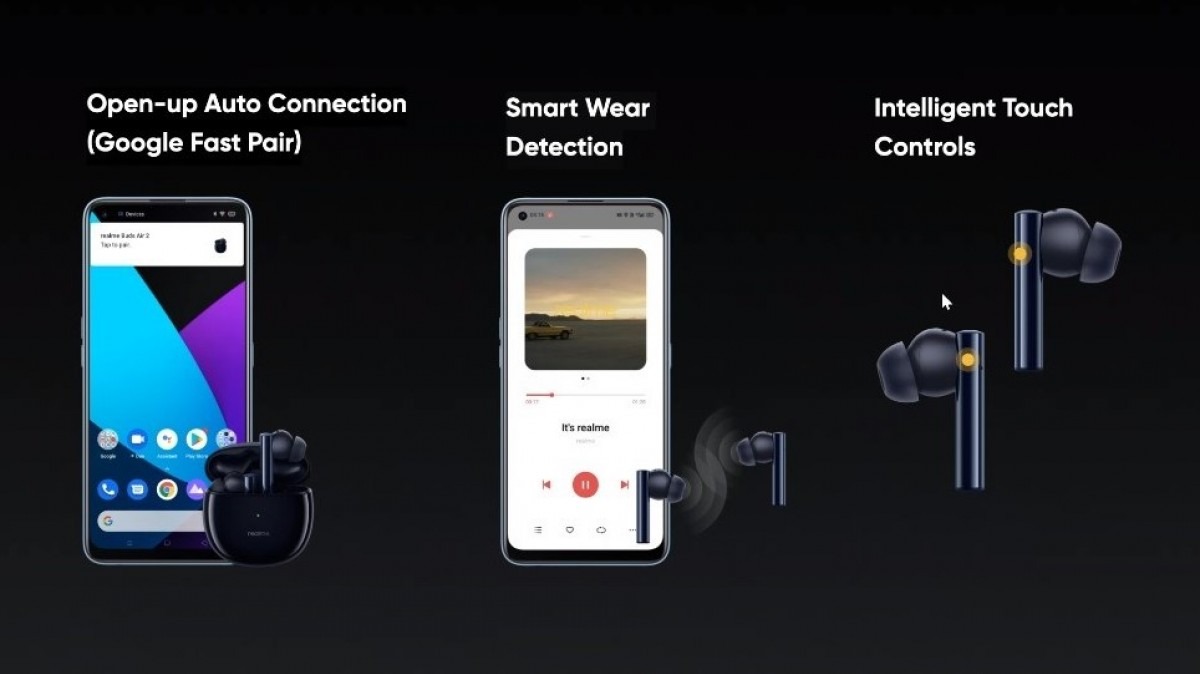 Buds Air 2 supports active noise cancellation that reduces noise up to 25 decibels, with the feature of filtering all low-frequency sounds. The headphone also supports ENC noise cancelling that deliver clear and crisp calls through dual microphones on both sides of the buds.
Buds Air 2 supports touch control in the headphone tools. It also supports the Smart Wear Detection feature that can detect the bud's removal from the user's ear to turn off the sound automatically. Apart from all this, buds air 2 supports Bluetooth 5.2.
Realme Buds Air 2 Price and Battery
The manufacturer has also upgraded the gaming style in the wireless headset with a latency of 88 milliseconds. Furthermore, the headset battery is promised to provide a charging life of up to 5 hours, or 25 hours with the holster. You can get extra juice if the active noise cancellation feature is turned off. But if you like to turn it on always, then it will deliver 22.5 hours.
Realme Buds Air 2 come with an IPX5 rating and are available at $45 or 37 euros. The official launch event of the product is due to held on 2nd March.