Call of duty, famously abbreviated as COD, has been the gamer's favorite ever since it was released, and now the developers have announced their COD Coldwar and Warzone Season 4.
A trailer regarding the same has also been published to give the players an insight into the new season 4 of COD. Ever since then, the players have been trying to find the details of the release date.
Here is all the information about the Call of Duty Warzone Season 4.
Call of Duty Warzone Season 4 Release Date
In the official tweet by Call Of Duty that a new thread is coming from above, they also stated that season 4 would be landing in Black OPs Cold War and Warzone on June 17. So, now that they have confirmed it, the players can access the game on all Playstations, X-boxes, and every PC.
The enhancements in the new game include a new story, elements, graphics, and a fantastic war zone for both call of duty games. We could see a satellite crashing on a war zone map introducing a new landing location for the players in the trailer.
So, we are expecting that the show's setup is not going to be like the previous one. Instead, we will see new locations, vehicles, and some new weapons in the game.
What do we know about Call of Duty Warzone?
Call of Duty is a multiplayer combat game that can be played among 150 to 200 players. It is a cross-platform progression between three games and is displayed under three central nodes: plunder, resurgence, and battle royale.
It can be played on multiple platforms, including Microsoft Windows, PlayStation 4, PlayStation 5, Xbox One, Xbox Series X/S. The first installment to the game was released on March 10, 2020, and ever since then, it has been a topic of discussion among all gamers.
The developer of the games Infinity Ward and Raven Software have recently announced that a new installment in Call of Duty Warzone has already been released on June 17.
Season 3 of the game was released on April 22 and is one of the most successful updates of the game. The update has made changes in the game map called Verdansk along with season 3.
So, when season 3 was launched with new updates, it was expected that season 4 would change the storyline entirely and bring some significant changes. However, the central concept of games battle royale will still be the same but with new weapons, vehicles, fight locations, etc. The new update will be released a day before to download it for instant use.
Call of Duty Warzone and Black Ops Cold War Season 4
Season 4 has been made available for the players from June 17. COD: Warzone was updated on June 16 at 9:00 p.m. PT, and COD: Black Ops Cold War was updated on June 15 at 9:00 p.m. PT.
This season will come to the players with exclusive rewards, including a new event called "Ground Fall" in both Warzone and Black OPs Cold War. The player will be required to complete 13 objectives and get items like Emblem, Calling Cards, a Satellite Weapon Charm, which will win the rewards, and an epic Secondary Weapon Blueprint.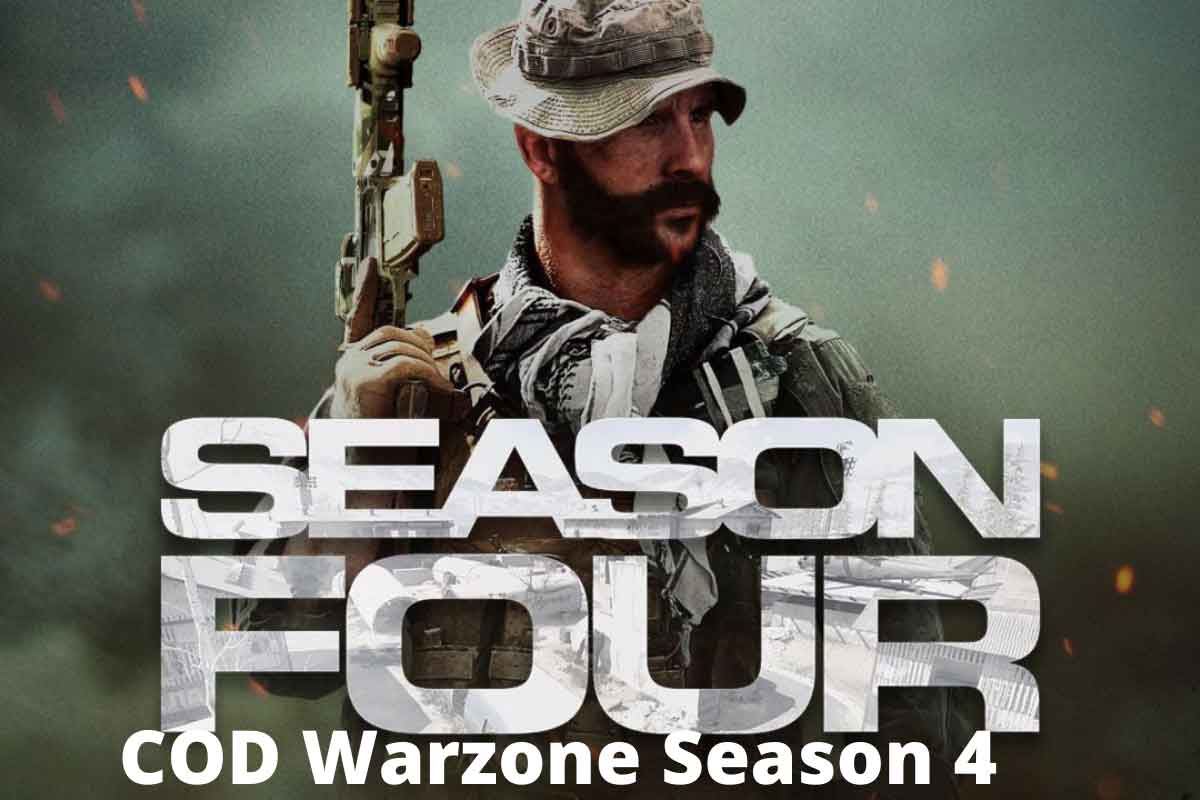 From this season, three new operators will be added in season 4: Jackal, Salah, and Weaver. Developers have also announced that Warzone and Black OPs Cold War will be getting five new weapons in Season 4. The two of which will be a part of Battle Pass, and three will be unlockable. They will include MG 82 LMG, C-58 complete auto-assault rifle, Nail Gun, OTs 9 SMG, and a Mace Melee Weapon.
Call of Duty 4 will also get four multiplayer maps: Collateral, Collateral Strike, Amsterdam Hijack, and Rush.
Something big is coming for all of you with everything that you have not expected. An adventure is waiting for you. So, get your hands on COD Season 4 and tell us in the comments how you like it!
Must Check: The Baby-Sitters Club Release Date, Cast, Plot, Trailer
Frequently Asked Questions (FAQs)
Who will make COD 2021?
Sledgehammer Games, Treyarch.
Who made Call of Duty Ghost?
Raven Software.