Last year, I was hooked on way too many TV series available on Netflix. During that time, I found a gem of a Korean Mystery drama Stranger. Stranger Season 1 was broadcasted on TV in June 2017 and I started watching it sometime around July 2020.
As soon as I finished watching season 1, Stranger season 2 was available on Netflix from October 15, 2020. Ever since I binge-watched the two seasons, I have been intrigued with this crime drama thriller and can't wait to see Stranger season 3 going live on Netflix.
Do you have any idea when this kdrama will be releasing? I suppose most of you don't have an idea about the same. So, moving forward in this post, I will discuss the possible release timeline of Stranger Season 3 on Netflix. Let's get started:
Stranger Season 3 Release Date
At the moment neither TVN nor Netflix has renewed stranger kdrama for the third season. So what does this mean for the future of the series?
Well, if you understand the chronology of stranger season 1 finale and season 2 debut episode. you would understand the estimated arrival of stranger season 3 right in your head.
You see, Stranger season 1 was broadcasted from June 10, 2017, and Stranger season 2 was premiered on August 15, 2020. There is a three-year gap between the two seasons.
However, the way popularity of stranger kdrama has picked up (especially on Netflix). The showrunners might be feeling motivated to release Stranger season 2 sooner than later.
However, if I go by the early estimations, you can expect Stranger Season 3 to release in the mid-2022 or Mid 2023,
Will TVN Renew Stranger Kdrama for Season 3?
After posting my realistic expectations of Stranger season 3 release, you might be wondering how come that much confident about stranger kdrama getting renewed for season 3.
Well, there are many factors running behind my Optimistic Expectations. Let me tell you the factors?
When stranger season 1 and season 2 were getting broadcasted in Korea, they topped the viewership charts on both occasions.
The same goes for the international market where Netflix released the two seasons and received massive viewership from all over the world.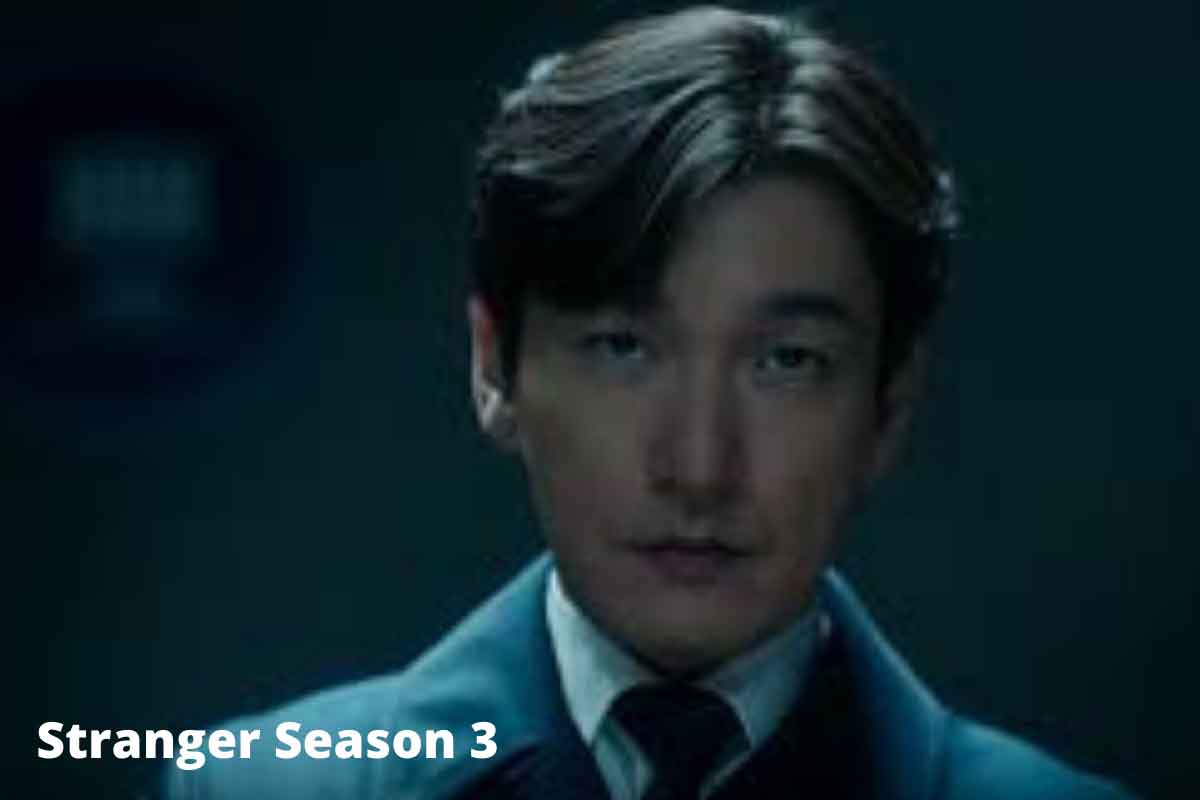 When stranger season 1 was released in 2017, New York Times marked this show in the category of best TV shows of 2017. Not only that. Over the years, the Stranger kdrama has received many prestigious awards.
With the growing numbers, do you think Netflix would let this show shut down this soon? I don't think so. And that probably why I am optimistic about Stranger season 3 getting released on Netflix.
What Happened in Stranger Season 1 and Season 2?
Now that you know the expected release date of the upcoming stranger season 3. And the diseases by am looking forward. Eat.
It's time to end this post. However, before I end it, Let's end it on a positive note by getting down to memory lane. And once again discuss what happened in season one and season two.
Stranger Season 1 starts out with the story of Hwang Si-Mok. In the past, he had hypersensitivity to a certain frequency of sound.
So to fix it, he undergoes corrective surgery. But in the process, he ends up losing his Social Skills and sense of empathy.
Then a murder takes place and he joins forces with police Lieutenant Han Yeo Jin to unravel the corruption, Scandal brewing between the Prosecutors Office & private conglomerate.
Stranger season 2 started off where it left off. Since then, it has taken the leap of two years. The second season starts out as a moral dispute between the prosecutors and the National Police agency.
Then in this conflict, Han Yeo, Jin, and Hwang Si-Mok once again join their hand to investigate a buried case.
Conclusion
The way story played out in stranger season 1 and stranger season 2, I have High Hopes from the upcoming Season 3,
I hope with the intention of getting the show earlier the showrunners would not miss out on the quality it produced.
That is all for now.
When are you expecting Stranger Season 3 to arrive – Mid-2022 or Mid 2023? Do share your thoughts about the expected release date in the comment section below.