The captivating story of the journey into horror and fear is going to unleash the dark- secrets, it is all set to release this July. Let's see what this mysterious story is going to serve us.
Netflix is going to add one more thriller and horror plot this July in the list, where we will encounter another level of fear. So get ready for the thrilling drama which is coming on July 23.
Blood Red Sky is an action horror film directed by Peter Thorwarth, produced by Christian Becker and Benjamin Munz. This outstanding story line follows the story of a mother and son who are on their journey from Germany to New York City but their plane is hijacked. The story takes an exciting turn here. Now the story will project the strong mother who uses her instinct to save her son's life but in the continuation of that an ultimate dark secret is unveiled, What is that dark secret?… Vampire… She is the last vampire. Now the story itself guarantees the extreme enjoyment level. However we have to wait for the actual picture to come out, and then decide how much the story has  enthralled us. Are you wondering for more updates on this, check out the latest updates we have for you below.
When will the movie be released?
Excited for the movie? You don't have to wait for long. You can enjoy the Blood Red Sky soon, as this amazing plot is set to release on 23,July 2021 at 12:01 a.m.- don't forget the date. This movie is one of the Netflix campaigns to release 70+ original films in 2021, well if this gets a good response from the audience, we could have more such plots in the list.
Trailer of Blood Red Sky
The official trailer was dropped on June 29, you can enjoy the trailer already available on Youtube  or check it out here. The trailer depicts the story of a journey of a family outing, a lovable mom who can go upto any limits to protect her son, when she unleashed a dark secret of being the last vampire. Well the story sounds a bit exceptional but interesting to watch. We will have a full view on July 23 till then we have to wait.
Cast: Who will be the part?
As per the data from reliable sources, we will meet the below characters in the stunning role of this vampire thrill story.
Graham McTavish as Col. Alan Drummond

Dominic Purcell as Berg

Peri Baumeister as Nadja

Roland Moller as Karl

Rebecca Dyson-Smith as Sergeant Karen Brown

Chidi Ajufo as Curtiz

Alexander Scheer as Eightball

Jim High as Medic 2

Leonie Brill as Julia

Roy McCrerey as Dr. Halvorsen

Gordon Brown as Bill Morris

Kais Settias Farid

Booda as Male Doctor

Kai Ivo Baulitz as Bastian Buchner

Jamie Marshall as Italian Passenger

Rutger Lysen as Todd

Petra Michelle Nérette as Gifty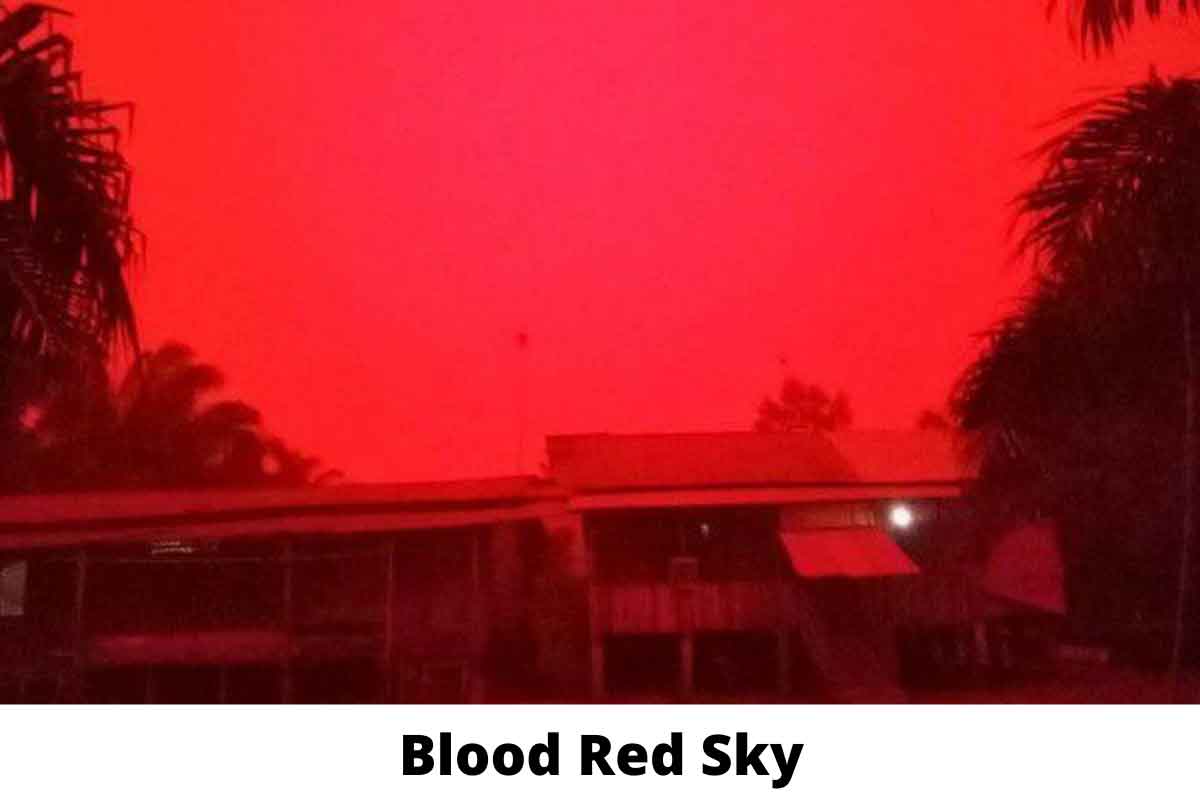 What the story is going to serve us!
Blood Red Sky is based on the journey of mom and son, who are happily heading towards a mini family trip to New York City, but later encounter their plane being hijacked by a group of terrorists. This happy story soon converts into thriller one, when the child is separated from the mother…then the vampire suppressed in the lady comes out, a dark secret which is unknown for several years…is now disclosed. What will happen.. Now the protective mother could do anything for her son. Will that Vampire save the child from all that? We will get answers to all our questions on the day of release.
Must Check: 4th of July Fireworks Honolulu Updated Schedule
Till then we can only think of where the story will take us. No wonder the story is full of terror and thrill. We have to wait to decide how much the story excites us. Do share with us what you think about Blood Red Sky. I am going to give it a sure shot watch, what you think, have you bookmarked the date too? share with us in the comment section and stay connected with us for more stories and updates.- Stay Tuned