Love Is Blind is getting repolished as Love Is Blind season2. Netflix announced in March 2020 that Love Is Blind has been revived for Seasons 2 and 3 and issued their first singles casting call. However, there hasn't been much information regarding when the next season of the reality show will air or how it would change from the first (other than that it will be filmed in Chicago instead of Atlanta). 
Vanessa Lachey, co-host of Love Is Blind, announced in a March interview that Seasons 2 and 3 would begin filming in "less than a month." Lachey, on the other hand, admitted that it took the production team some chance to sort out how to film the season's final episodes, which feature couples going on vacations, meeting one another's families, and eventually walking down the aisle. 
There have been plenty of updates on what they're up to now and how their lives have changed since the shooting, but viewers are most certainly already anticipating the next season of the immensely popular reality dating show. 
Love is Blind Season 2 Release Date
2020 was a tremendous year for Netflix reality TV, thanks to successful shows like Love is Blind, Too Hot to Handle, and The Circle. Because Netflix has yet to announce the release date, it's difficult to say when the next season will air. On June 23, Netflix published the whole July 2021 schedule.  The series was not on the July release schedule. 
Since renewing the series, Netflix has offered fans of Too Hot to Handle and The Circle additional seasons; yet, the wait for Love is Blind season 2 continues… and it appears that we'll have to wait at least another month for the second installment.
Netflix may release Love is Blind season 2 between August 2021 and September 2021. With its new series of blind dating Sexy Beasts, Netflix may decide to postpone Love is Blind until September 2021. This could be an option if it continues to release new reality series every two months. This would be a fantastic summer series.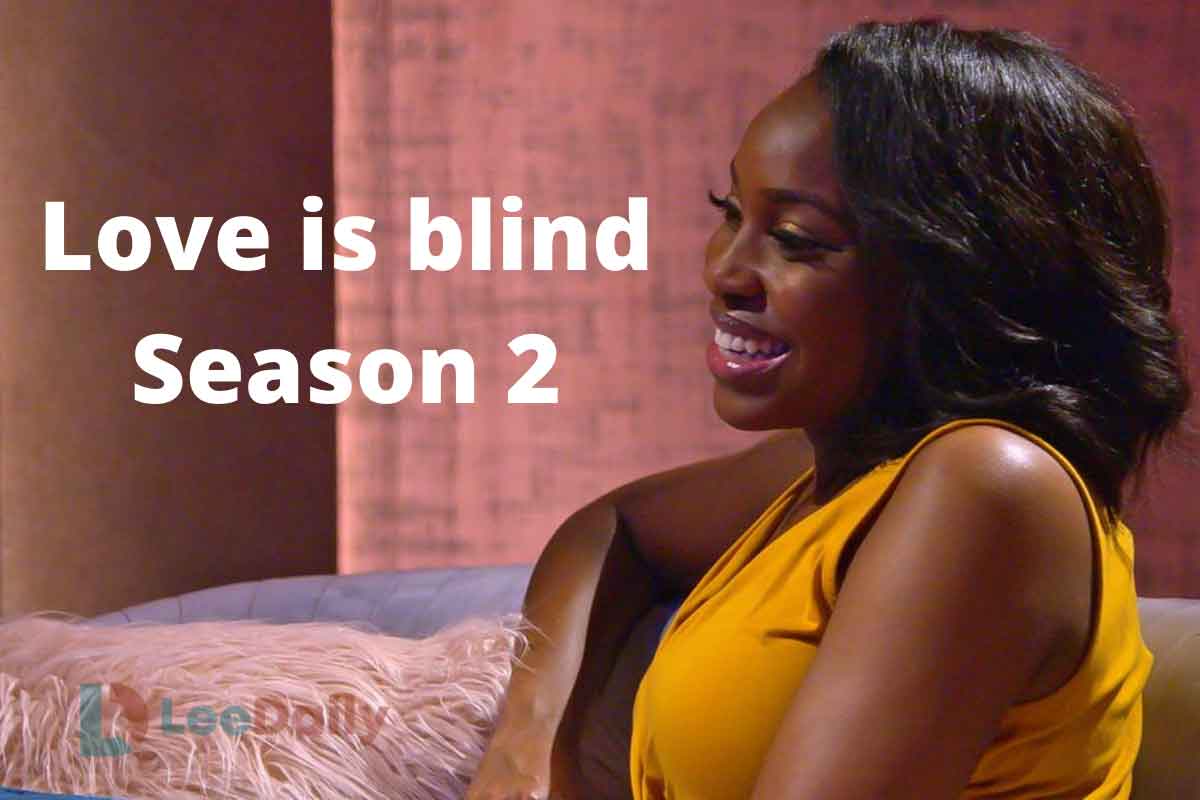 If another assumption is to be taken forth Given that the daters are each secluded in their rooms, the show's premise is somewhat ideal for the coronavirus epidemic. Presuming that filming began on time in April, Love Is Blind Season 2 may premiere on Netflix before the end of the year, or around Valentine's Day 2022 – two years after the first show.
Must Check: After we fell: What after fans deserve to know
The stars of love is blind season 2
Season 1's cast members were all from the Atlanta area, thus this is a departure. Since some fans are hoping for some of the cast members from season 1 to continue for season 2, this does not appear to be the case. No novice information has been provided until now regarding the cast selection. 
The Theme for the second season
Nothing has been confirmed as of yet, but we're confident that Netflix has something exciting planned. Season 2 of Love Is Blind is expected to follow the original concept as season 1, with the addition of a few new features that can be assumed. We'd love to see a good deeper bench of Love Is Blind Season 2 that covers several couples.
But don't shatter your hopes
There haven't been any cast confirmations, much less a trailer. But don't worry, there'll be lots more Love Is Blind content coming soon. Chris Coelen, the show's creator, wants to keep doing it for as long as he can. He told Oprah magazine before the Season 2 renewals, "I want to see a Season 2 or a Season 12."