If you have been sticking to your 10 years old phone thinking it doesn't matter, it's time to change your conventional thinking. A ruling is coming over your head that will for you an oops moment. 
There are a lot of Android smartphones out there that are running obsolete versions of the OS, whether it's because companies aren't providing patches or because the devices are simply antiquated. Although you may still accomplish the essentials here, it appears that Google will shortly impose a big restriction. Old Android devices won't be able to sign in to Google accounts soon according to the latest report released by Google. 
Hear about Google's latest shocking revelation
Starting September 27th, if you still have a handset running Android 2.3.7 (the last version of Gingerbread) or below, Google will no longer allow you to login into your Google account on that device. YouTube, Google Maps, and Gmail, for example, will be inaccessible as an outcome. 
Update your device, if you can
Old Android devices won't be able to sign in to Google accounts soon after September 27 this year. So what needs to be done now? "If your device can update to a newer Android version (3.0+), we recommend that you do so to keep access to Google apps and services on that device," the company wrote in an update. If you can't get your smartphone to update to a newer Android version (3.0+), try logging into your Google account through the web browser on your device. 
To use the Google Account and email on your device on an Open your phone's browser app, do the following: 
Go to myaccount.google.com to access your account

Check out mail.google.com on your web browser to access your

your Gmail account. 

Enter your username and password in both cases. 
All of this done in the name of improved security
"Starting September 27, 2021, as part of our continuous efforts to keep our customers safe, Google will no longer enable sign-in on Android devices running Android 2.3.7 or lower," the company adds. Well, this might be true on so many levels. Considering the user security in devices- Privacy and data seem to be more protected in newer devices than in the ancient phones that are a decade older. It's an obvious fact, given the comparison rate of technological advancement in these two periods.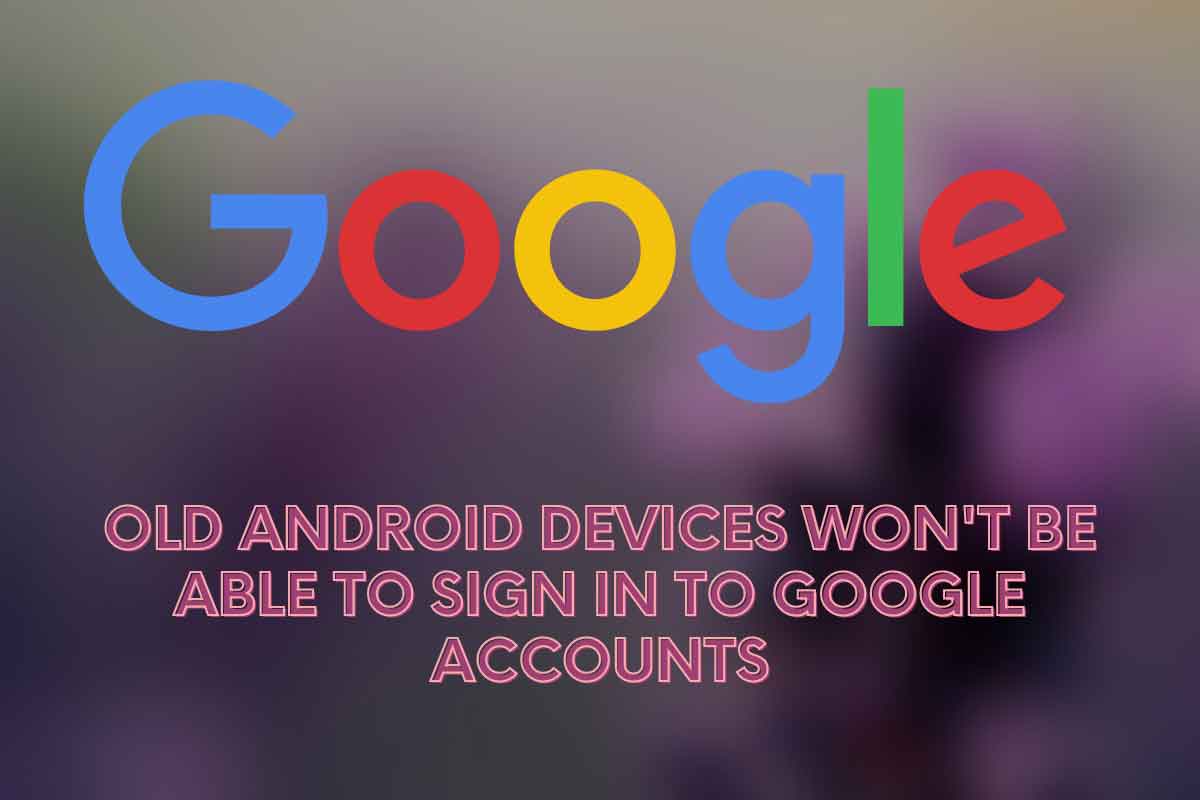 Must check: The Handmaid's tale Season 5
Despite its reputation as a problem, integration is power for Android. Most Android devices today run editions of the operating system from at least two to three years ago, but there are still some that work with even older versions of Android. As a result, Google appears to be slowly phasing out older versions of Android, especially the oldest. Google explains that this is to strengthen the safety of Google accounts, suggesting that these older Android versions have unpatched vulnerabilities that might jeopardise said accounts. 
The Effect of This move
The fact that old android devices won't be able to sign in to Google accounts soo is a major one. To contribute to the understanding of how old a device may be influenced by this move, Android 2.3.7 was introduced almost ten years ago. However, given the fact that there are currently over three billion active Android smartphones in the wild, this shift will most likely affect a large number of users who are still using outdated technology. Google is taking precautions by warning that these gadgets may be left in a damaged state by the end of the month. Devices running Android 2.3.7 or lower will no longer be allowed to sign in to Google accounts starting September 27. 
What impact will this change have on you?
When old android devices won't be able to sign in to Google accounts soon, this will affect a range of users. Users of Android 2.3.7 and older will receive a username or password error message when attempting to sign in to their devices or add an email or calendar account. This error can also occur in the following situations:
Attempt to sign in after performing a factory reset on your mobile device.

Change your password either on the device or on a different device, which will sign you out of all other devices after you change your password. An error message will appear the next time you attempt to log in to your account.

Remove your account from your device and re-add it to your account settings to continue.

Create a user account on the mobile device.