The COVID – 19 viruses are still shaking the world, and many people have succumbed to the brutality of the virus. In the most recent addition to that infinitely long list is Former Child Actor Jerry Messing who was Placed on a Ventilator after being Diagnosed with COVID – 19.  Read further below to catch all the news about him. 
Jerry Maguire Messing Placed on Ventilator`
The actor Jerry Messing became famous as the "Fedora Guy" meme that went viral on social media. Unfortunately, the former child actor became a different kind of viral recently after he was diagnosed with COVID – 19. The 35-year old actor from the hit show "Freaks and Geeks" has been hospitalized and placed on a ventilator for now. According to Messing's father, Messing began to experience breathing problems and was taken to the hospital for consultation on Monday. There he was confirmed to have COVID – 19 and had to be placed on a ventilator. 
Both his parents have also been feeling unwell ever since Messing began to feel ill. They have taken their COVID tests, and while the father has tested negative, his mother is awaiting test results. 
Shortly after the first dosage of the vaccine – Jerry Messing
According to reports, Jerry Messing is fighting to survive. It is interesting that Messing, who lives with his parents in Tampa, Florida,  had received his first vaccine shot, and soon after he began to have difficulty in breathing. He was rushed to the hospital in an ambulance after his oxygen levels were ascertained to below by his father. His parents, however, have been fully vaccinated and have not been tested positive.  
Jerry Maguire Messing came up as a child actor
Jerry Messing first hit the screens when he became popular through his child actor roles as "Pugsley Adam" in the "Adams Family reunion" and Gordon Crisp on the classic NBC show "Freaks and Geeks". Jerry Messing also had roles on Even Steven and Malcolm in the middle. 
Upon hearing the news of Jerry Messing being placed on Ventilator after being diagnosed with COVID – 19, the creator of "Freaks and Geeks" posted a tweet conveying his wishes and prayers for his speedy recovery. In the tweet, he said that he was sending every ounce of his positive energy and love towards his recovery and that his character of Gordon Crisp, who always remained upbeat, could inspire his recovery.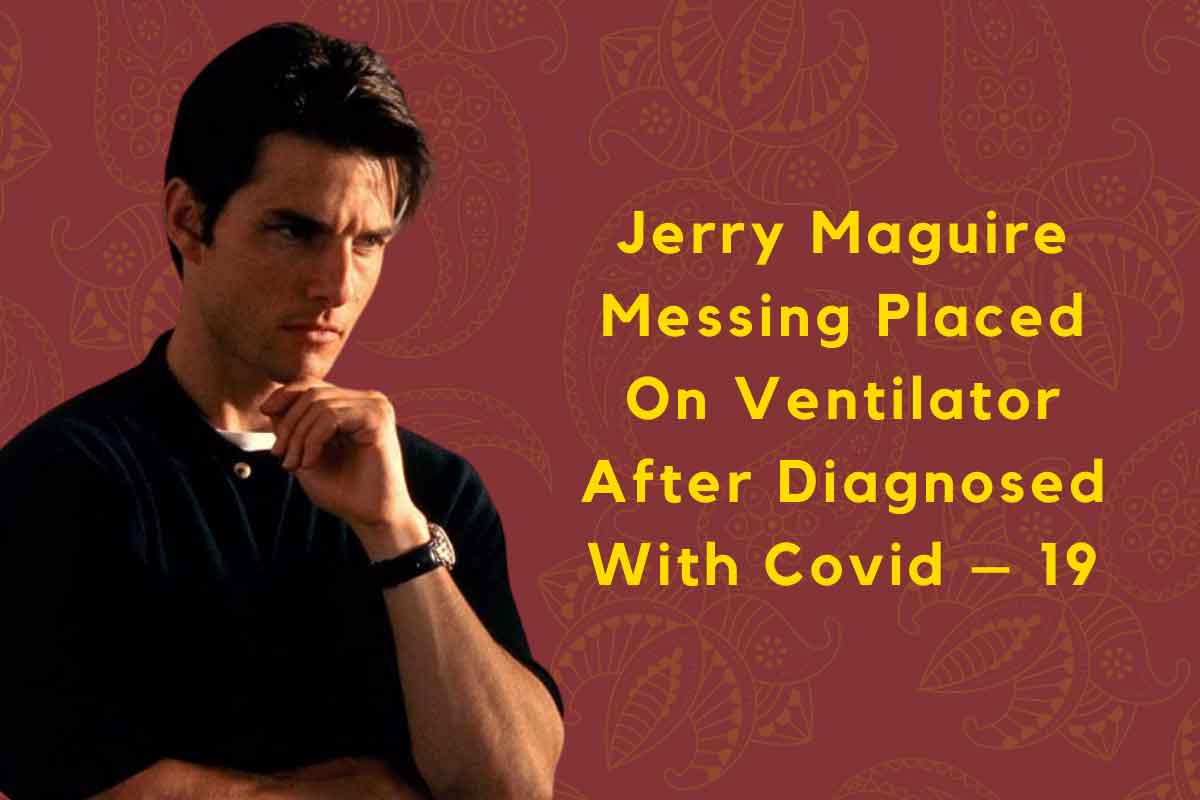 He retired from his acting career in 2003, and 2020, he started his YouTube channel where he performs parody songs and Christmas-themed poetry.   
Jerry Maguire Messing – The "Fedora Guy" Meme
Jerry Messing also became popularly known as the "Fedora Guy" Meme. This meme began to trend in 2013 when a picture of him holding the brim of an overturned fedora began to circulate on the internet and social media. The origin of the image goes back to 2011 when he had posted this picture on Facebook. Apparently, the picture was taken by a photographer who had extra roll space on his camera and took the photo as additional footage. 
Controversy over the image
Many internet trolls began to use the image as an icon to negatively portray a stereotype of internet addicts who spend an unhealthy amount of time on the internet and do not look too attractive. Messing expressed his distaste over the conversations and context of the image by saying that he wasn't thrilled about the meanings getting associated with the image and said there wasn't much he could do about it. 
The news of Jerry Messing coming down with COVID has taken the internet by storm, and it is high time we realized the importance of COVID guidelines and safety protocol. At any cost, it is our duty to abide by these guidelines and getting fully vaccinated as fast as we can so that we can ensure that we progress towards exiting the pandemic and prevent future Jerry Messings of the world.  
Covid Update
Twitter Suspends Marjorie Taylor Greene For Covid Misinformation
Number of new COVID-19 Cases Update
Coronavirus Vaccine Updates
Delta Mutation Spreads in Texas, but the number of new COVID-19
Bill Maher Test Corona Positive 'Fully Vaccinated