On Monday, official media stated and published photographs that North Korea had tested a new "long-range cruise missile" over the weekend. The United States said the nuclear-armed country was endangering its neighbors and the world as a whole. 
In response to the missile launches, what does North Korea have to claim?
For more reliable security of our state, the missiles are viewed as "a strategic weapon of tremendous significance," according to the Korean Central News Agency (KCNA).
During flying tests on Saturday and Sunday, they were able to hit targets 1,500 kilometers (932 miles) away before crashing into the country's territorial waters. As far as we know, the missiles have been in construction for the past two years.
Testing indicated that the technical indices met the standards of designs. Overall efficiency and practicality were found to be good, according to the Korean Central News Agency (KCNA). Rodong Sinmun, the official newspaper of North Korea's ruling Workers' Party, published photographs of the latest cruise missile in flight and being fired from a transporter-erector-launcher system.
Analysts believe the new missiles could be the country's first nuclear-capable missiles. But it is doubtful whether North Korea has embraced the technology vital to make warheads neat enough to be hauled on a cruise missile. Prior to May, Kim Jong-Un boasted that his country's scientists were working on "the world's most powerful warheads."
The top military officer for Kim Jong Un, Pak Jong Chon, was present during the weekend test firing, according to the Korean Central News Agency (KCNA), and he urged the country's defense experts to "go all out" to improve military capabilities.
Significant concerns for neighboring countries
The South Korean military, which is usually the first to report on North Korean missile tests, had made no announcements over the weekend. They said they were monitoring developments, while Tokyo's chief government spokesman, Katsunobu Kato, told reporters that a 1,500-kilometer-range missile "would pose a threat to Japan's and the surrounding region's peace and stability." 
North Korea's "continued focus on building its weapons program and the threats it presents to its neighbors and the world community," the US Indo-Pacific Command said in a statement. Japan has significant concerns as per its official statement.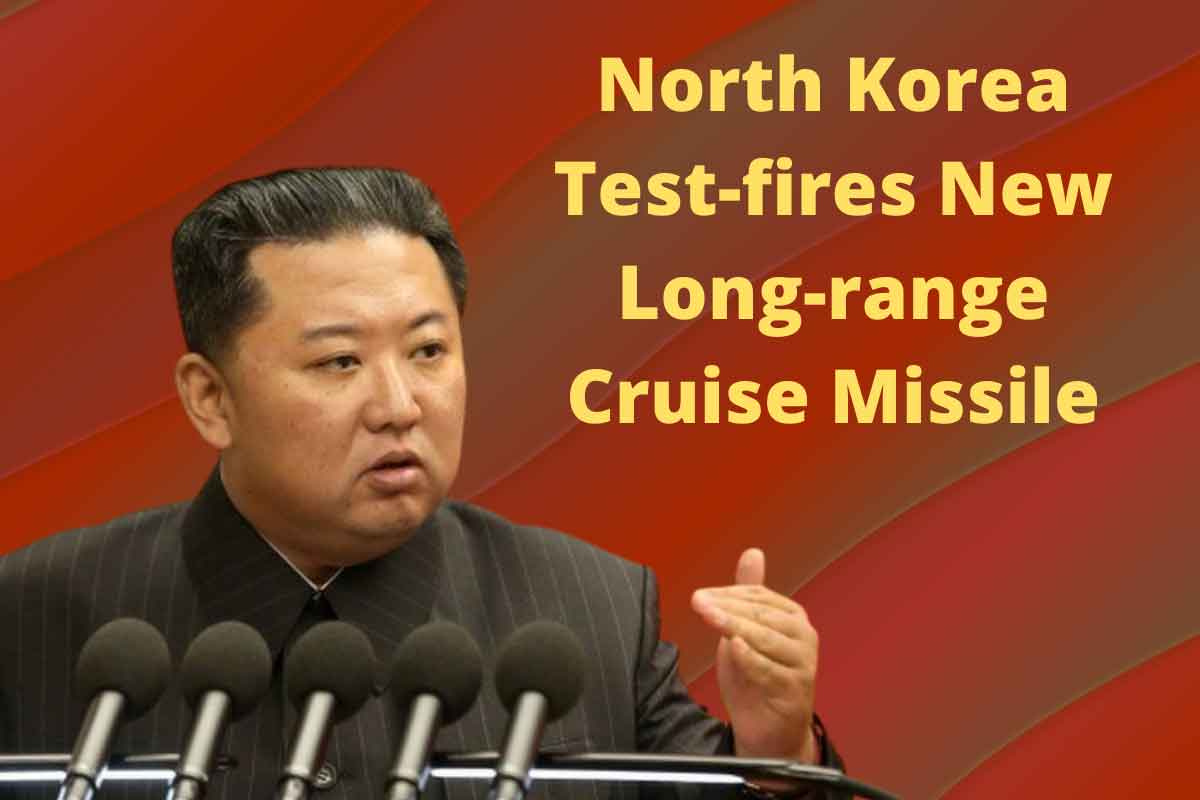 It reaffirmed that the US resolve to defend South Korea and Japan, where it has 28,500 troops stationed to protect the country from its neighbor, "remains ironclad." 
A 2019 summit between Kim Jong Un and then-President Donald Trump in Hanoi about sanctions relief — and what Pyongyang would be ready to give up in exchange — ended in failure. Sung Kim, the North Korean ambassador for current US President Joe Biden, has frequently stated his readiness to negotiate with his Pyongyang counterparts "anywhere, at any time." As a result of the poor state's refusal to give up its weapons, South Korea's efforts to restart talks have been met with resistance. 
Why does North Korea continue to shoot missiles?
Yesterday's launch occurred only days after Pyongyang celebrated its 73rd founding day with a scaled-back military parade. Workers in hazmat suits appeared, which may be an indication of the creation of an anti-Covid-19 force. Despite sanctions, North Korea conducted a missile test in March, which drew harsh criticism from the United States, Japan, and South Korea. A new model of long-range cruise missile was successfully tested by North Korea this weekend, the latest hint that it is aiming to improve its nuclear attack capabilities against Japan and South Korea. 
North Korea's missile and nuclear program: What we know
To protect itself against a future US invasion, North Korea went on to make tremendous progress on its weapons development. N Korea's nuclear arsenal and military potential will be expanded, according to Mr. Kim, who has listed the weapons that he wants to acquire. Over one million soldiers and an estimated five million reserves make up one of the world's largest standing militaries.
Its military troops, despite the fact that much of their gear is outdated and old-fashioned, could cause severe damage to South Korea in the event of a war.
It was estimated that N Korea had between 2,500 and 5,000 tonnes of chemical weapons in 2012, making it one of the world's largest chemical weapons inventories. North Korea is rumored to have thermonuclear weapons. Explosive power estimates ranged from 100 to 370 kilotons for the bomb. The test would be six times more potent than the bomb if it had a yield of 100 kilotonnes. It's believed by the United States military that North Korea has properly prototyped a nuclear bomb to place inside a ballistic missile. Because its atomic capabilities have been "confirmed," North Korea claimed in April 2018 that it would cease further nuclear testing. 
Must Check
The World Is Mourning The Untimely Demises Of Michael K. Williams, 'the Wire' Actor, At 54