In a continuous rebound in the cryptocurrency market from a chaotic fall barely three months ago, Bitcoin surpassed the highly monitored $50,000 threshold once more. In Asian trade Monday, the largest virtual coin rose as much as 3.5 percent to over $50,093, with other tokens such as Ether and Cardano's ADA also gaining. In mid-May, Bitcoin reached a high of $50,000 for the first time.
The resurgence of virtual currencies has reawakened animal spirits among crypto believers, reviving long-term expectations of $100,000 or more for Bitcoin. Others believe the speculation; unstable assets will continue to trade in a broader range for the time being.
Bitcoin is "getting closer to the higher end of what I expect to be a new trading range in the low-$40,000s to low-$50,000s," according to Rick Bensignor, CEO of Bensignor Investment Strategies. Bitcoin hit a new high of nearly $65,000 in April, buoyed by a flood of liquidity, quick bets, and expectations of growing organizational demand.
Insurance Funds Will Get Over $2.4 Million Transfer from Lake County Council 
However, further criticism surfaced, particularly concerns about the environmental impact of the energy used by the computers that power Bitcoin. The atmosphere was also sullied by China's escalating cryptocurrency crackdown. After the May crash, Bitcoin dropped below $30,000 for the first time.
The price of Bitcoin has stayed steady despite China's latest reiteration of its crypto prohibition.
Since, the value of over 9,000 digital tokens tracked by Coin Gecko has increased to about $2.2 trillion, up from $1.2 trillion a month earlier, a variety of reasons have contributed to Bitcoin's re-entry above the $50, 000 barrier. Earlier this week, Federal Reserve Chairman Jerome Powell indicated that the United States will not take the same stance on cryptocurrencies as China, which has banned both cryptocurrency trade and mining.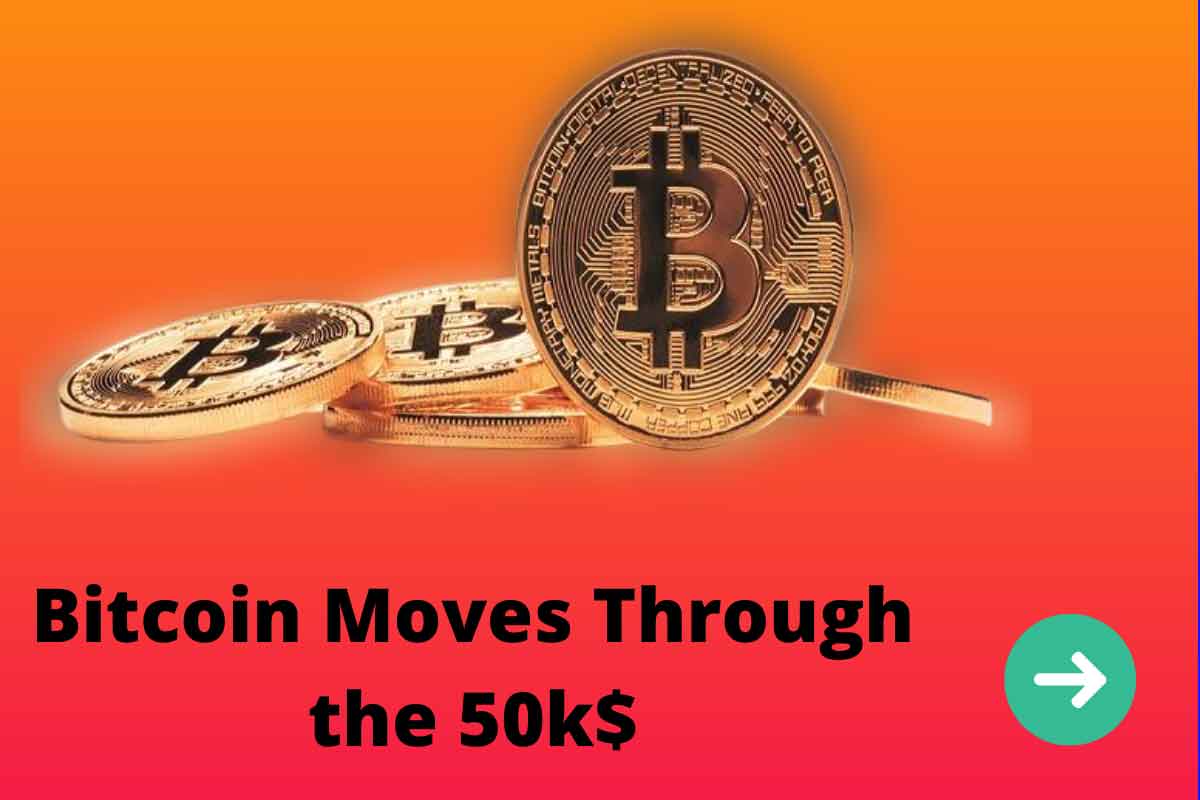 "Do you have any plans to outlaw or even restrict the usage of cryptocurrencies, as we've seen in China?" During a recent meeting of the House Committee on Financial Services, Powell was asked to testify. Powell just stated, "No." Despite China's recent reiteration of its crypto ban, the price of Bitcoin has remained stable, with miners earning millions of dollars despite the Chinese government's anti-crypto stance.
The Chinese government issued additional information regarding its crypto ban on September 24, stressing that crypto-related business operations were unlawful. This news slammed Bitcoin hard, with the flagship cryptocurrency dropping over 5% within an hour of the news emerging before regaining a significant amount of ground.
The author's opinions are typically given for informative reasons only and do not represent financial, cost, or other advice. A short squeeze and a recently proposed US bipartisan law attempting to raise $28 billion over the next decade are other possible explanations for the rise in Bitcoin value.
By the end of the year, the price is expected to hit $65,000.
Bitcoin was not, however, the only cryptocurrency to enjoy significant increases today. The famed Shiba Inu currency soared by 81 percent throughout the day, with Dogecoin following suit with a huge 20 percent increase. Anyone acquainted with the recent history of cryptocurrencies can probably predict what was behind this — a tweet from Elon Musk. By sharing a picture of his new Shiba Inu dog that resembled the faces of the two cryptocurrencies, the Tesla CEO impacted the prices of the two tongue-in-cheek altcoins.
Fourth Stimulus Checks Update ( list of the states Which Offers check )
Unsurprisingly, many crypto fans are upbeat about today's happenings, with many predicting that today's Bitcoin rise is only the start of massive crypto gains in Q4. A long-term cryptocurrency investment analyst, Lark Davis, predicted that Bitcoin would reach $200K in late Q4 or early Q1, providing enormous impetus for altcoins to skyrocket in value.
While Davis's estimate of $200k may sound far-fetched, he isn't the only expert with high hopes for Bitcoin. Last month, the CEO of the financial advisory firm deVere Group made his Bitcoin forecasts, predicting that the price will reach $65,000 by the end of the year.
Bitcoin maintains consistency with growth.
The expert even argued that this estimate was overly cautious, thinking that the coin might reach $100k if the cryptocurrency trend continues.
After Bitcoin and other cryptocurrencies surged recently, the cryptocurrency market cap has risen beyond $2 trillion once more. After increasing by more than 5% in the last 24 hours, Bitcoin has officially crossed the $50k milestone. If a major rally can be launched, BTC is likely to climb higher and might double in price by the end of the year.