Have you ever had a terrifying encounter with a wild animal and that too in your yard?
Sounds like an absurd thing to happen to someone in their yard but if you think this is too bizarre and cannot happen, you're in for a run because Melanie Porter has shared her terrifying story and it is everything you wouldn't expect could ever happen to you.
Bear Licks Women in Her Yard:
 Melanie sat on her porch casually smoking a cigarette and scrolling through TikTok. Nothing unusual right? Melanie is from Quesnel; British Colombia and she told the Prince George Citizen of the crazy happenings of that night. As she enjoyed some fresh air in the yard, she felt something dark moving around and looked up.
Biden Energy Secretary Warns Americans Will Pay More to Heat Homes
To her surprise, she saw a bear. Now I've seen my fair share of national geographic documentaries to have a bear's presence anywhere near a meter radius scare the living daylights out of me and would expect anyone to have the same reaction.
Similarly, Melanie told the prince George citizen that she immediately froze at the sight and started thinking and panicking about what she should do and decided on just staying still. The bear licks Melanie, sniffing her as it edged closer. Can only imagine Melanie's plight at the moment.
She started thinking about what the bear will do next, absolutely petrified but managing to remain still nevertheless. 
The Bear Moved in for a Second Lick:
The bear licks Melanie again as it moved in with his mouth agape, she sensed the danger and thought nope enough of staying still, and pulled herself back. The bear must've been startled by the sudden move and kind of backed up. The bear moved away further and Melanie grasped the opportunity to click the bear's picture.
Irs Plan to Collect $400 Billion in Unpaid Taxes Relies on Deterrence – Treasury's Adeyemo
The bear was on all fours but he was bringing his paws up looking like he was about to stand. Melanie rushed quickly picking up her phone and clicked a picture thinking who would possibly believe that she had been in this incredibly terrifying encounter with the bear.
She wanted to have proof of the culprit in case she didn't survive and the bear attacked her.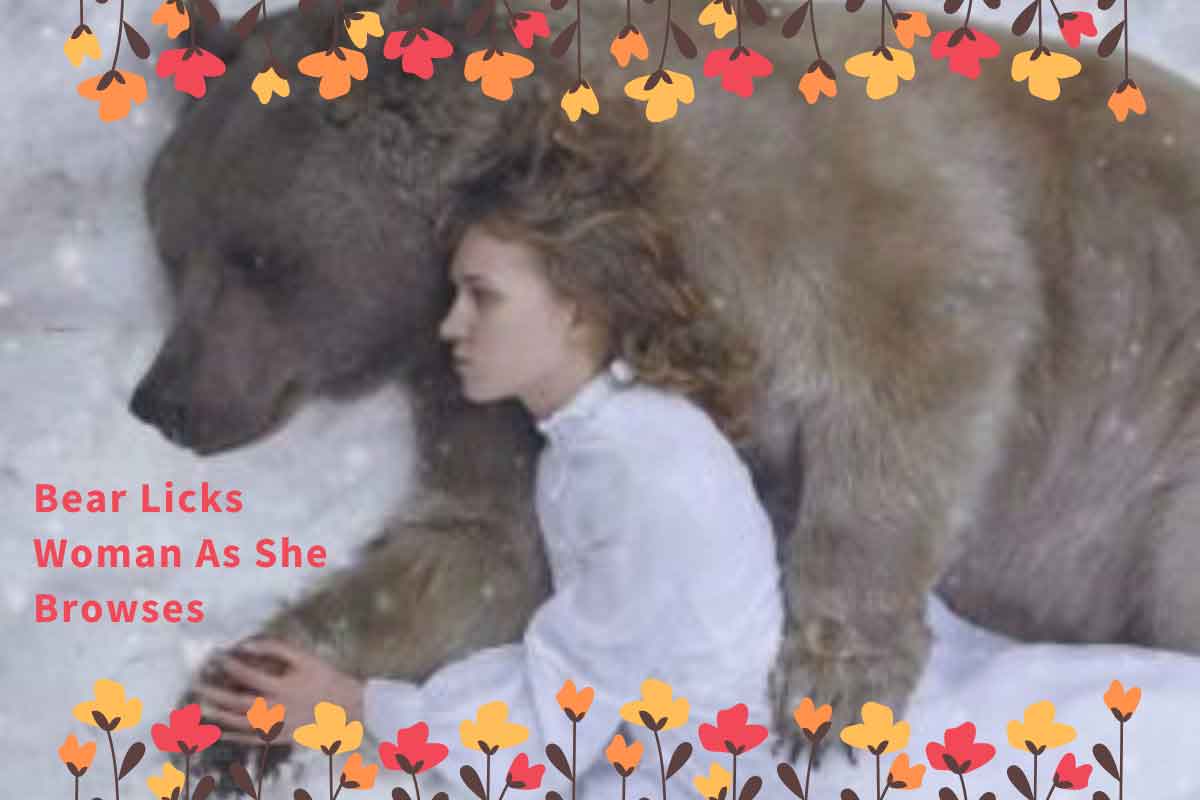 British Columbia Parks Share Safety Advice in Case of a Bear Encounter:
British Columbia Parks advises anyone encountering a bear to remain calm and start talking in a relaxed low voice even if the bear has not caught sight of them. They also mention that running can trigger an attack from the bear as it would alert him and so the wise move would be slowly backing up.
Elon Musk Asks Twitter Whether He Should Sell 10% of Tesla Stock. More Than 2 Million Have Cast Their Vote
The bear can also consider staring as a challenge which could provoke him to cause more harm. If the bear approaches then lie on your stomach staying still like you are dead and the bear will eventually lose interest.
The BC parks website warns that by no means no matter how scared you are do not run as it will only alleviate the danger as opposed to eliminating it. Although rarely, bears can consider humans as prey, and in such cases, it is advised to seek refuge in a building, car, or by climbing up a tree.
If an escape is not possible, make use of your bear spray, and if you don't have one just do whatever you can to fight off the bear.
Melanie Views Cctv Footage After Bear Leaves:
After the bear left, Melanie went on to her neighbors to check the CCTV footage which revealed the bear had been in the yard longer than Melanie realized, maybe because it was dark and the bear was suspiciously quiet.
The Bear licked Melanie in her yard and she described the situation as feeling like being licked by a large dog tongue.
In 2020, five deaths were recorded in North America by bear attacks as they are very rare but there has been some increase in 2021 with three fatalities in Canada over three months.