Thirty-year-old multitalented USA-based famous rapper, Travis Scott has announced the eight precious lives that were lost during the crowd surge in his Astroworld Festival, he said that he will bear all funeral expenses of all those eight people.
Travis Scott was performing on stage in his Astroworld Festival when the surge happened. Since then, he has been faced with multiple lawsuits from the people who got injured in the concert, stating that Travis did not put any effort to prevent the incident from happening.
Joe Biden Asking Democrats to Do So Much With So Little in Congress
Who Is Travis Scott?
Travis Scott is an American national, multi-talented artist, famously known for his rapping skills and record producing. His original name is Jacques Barmon Webster II, and his stage name is derived from his favorite uncle's name along with the first name of his childhood inspirations 
What Is the Astroworld Festival and What Happened on 5th November?
Astroworld Festival is a well-known music festival that takes place annually in Houston, Texas at NRG Park. The festival is headed by the famous multi-talented rapper Travis Scott. Last Friday night, 5th November, the third iteration of the Astroworld Festival took place.
Travis started it in 2018 and the second edition which was bigger and better took place in 2019. It was not held in 2020, due to the Covid-19 breakout, and hence this year the fans expected something exciting and magical.
Wisconsin Man Shot by Kyle Rittenhouse Pointed a Gun at Him
On 5th November, Friday night, the incident took place when the fans surged towards the stage. It created huge turmoil and the crowd at the back when surged forward, resulting in trampling and stampeding those at the front. Panic was induced as a result.
Eight people were reportedly told to have lost their lives in this incident and many were left injured. All this happened when Travis Scott was performing. As per a lot of reports, Travis has been faced with multiple lawsuits from the injured ones, stating that he did not take any action when all of the turmoil was happening.
Not to forget, it was not the first time when turmoil and panic of this kind happened in Travis' Astroworld Festival. In 2019, an incident similar to this happened too, which caused a couple of people severe injury, they were taken to hospital and the concert continued.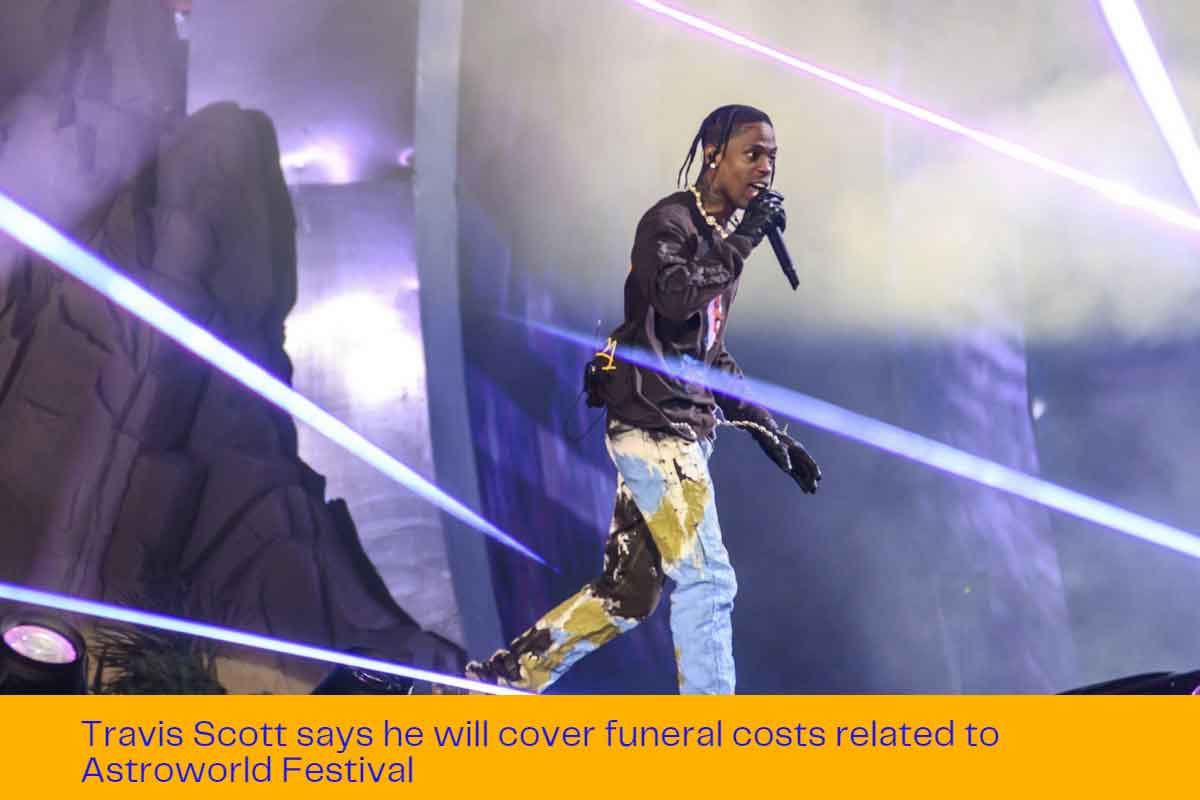 The victims' ages are found to be in the range of 14-27 years old. The wounded ones are reportedly around 25 from which one is a 10-year-old girl, whose condition is said to be in critical condition. A concertgoer Jeffrey Schmidt told CNN that it was a fight for the survival of their lives rather than a concert.
He further added that he was the eyewitness to several people being unconscious and facing trouble in breathing. A lot of people were under my feet being trampled by thousands, crying for help, and I couldn't help them. This is the most traumatizing experience of his life, that he could not help people around him. 
The Brother of a victim shared his deep anger on Facebook in a post stating that it was Travis who provoked those people and called them to jump on the stage. He also said that he and his family will not spare Travis and will go all their way to ensure justice is done.
26 Children Die in a School Fire in Niger
Travis Scott's Reaction to the Incident
On 6th November, Saturday, Travis stated the incident and said that he was devastated by what happened in the event. He partnered with a mental health and therapy platform 'BetterHelp' to provide free monthly therapy to Astroworld attendees. 
What Are Security Authorities' Say on This?
Houston Fire Chief Samuel Peña in his statements said that the concert was not even stopped until at least 30 minutes after the crowd shouted calling 'mass casualties. He in his interview with the New York Times said that the person who is the most responsible for all this was the one who was performing on the stage.
He had the responsibility to take a pause when something like this was going wrong, but he did not. And he will take responsibility.