Thomas Barkin, the President of the Federal Reserve Bank of Richmond, spoke with Yahoo Finance on November 15, 2021. He gave this exclusive interview to discuss rising inflation and prospects of the Fed policy.

Brian Cheung, the host of the interview, started by asking Barkin about the infrastructure bill and what to expect regarding the economic recovery and growth. Barkin replied that the bill is going to be spent over multiple years, so near term effect on the economy cannot be observed.

The top Federal Reserve policymaker Barkin mentioned that he anticipates the issues of the supply chain that have been the cause of the rising prices, will persist.

Barkin said that they do anticipate that the supply chain issues are going to last well into next year. And he's watching the labor side. There's a lot of pressure right now on jobs as everyone knows. Participation, wages. And that's the kind of thing that makes inflation more long-term.

Inflation could remain high in the coming months, due to these issues as well as the excess savings (a consequence of government stimulus), Barkin said.
Infrastructure Bill Is About "Job Creation for American Society"
Why Did Barkin Say This?
Government statistics show a 6.2% rise in the prices on a year-over-year basis. This is the fastest pace observed in the Consumer Price Index since 1990.
Small businesses are experiencing rising costs and can't find labor, regarded as a "weird operating environment" by Barkin. They are still managing to achieve profits though.
Due to facing higher production and shipment costs, a lot of companies have raised their prices to cover their margins. American consumers have taken this unfortunate price hike quite stoically. Barkin attributes this partially to the $2.5 trillion in excess savings that Americans have.
 "You still have about two and a half trillion in excess savings in people's pockets that haven't been spent. So you still got this $2.5, $2.7 trillion in excess that I think is supporting consumer spending", stated Barkin.
However, the decline in consumer expectations and demand, as a consequence of inflation, still poses a serious risk of inflation persisting.
Barkin said that talking to businesses has given him some comfort because, even after seeing higher costs and raising the prices, they are not thinking of it as a situation that's going to last over the coming years, "which is really what persistent inflation is".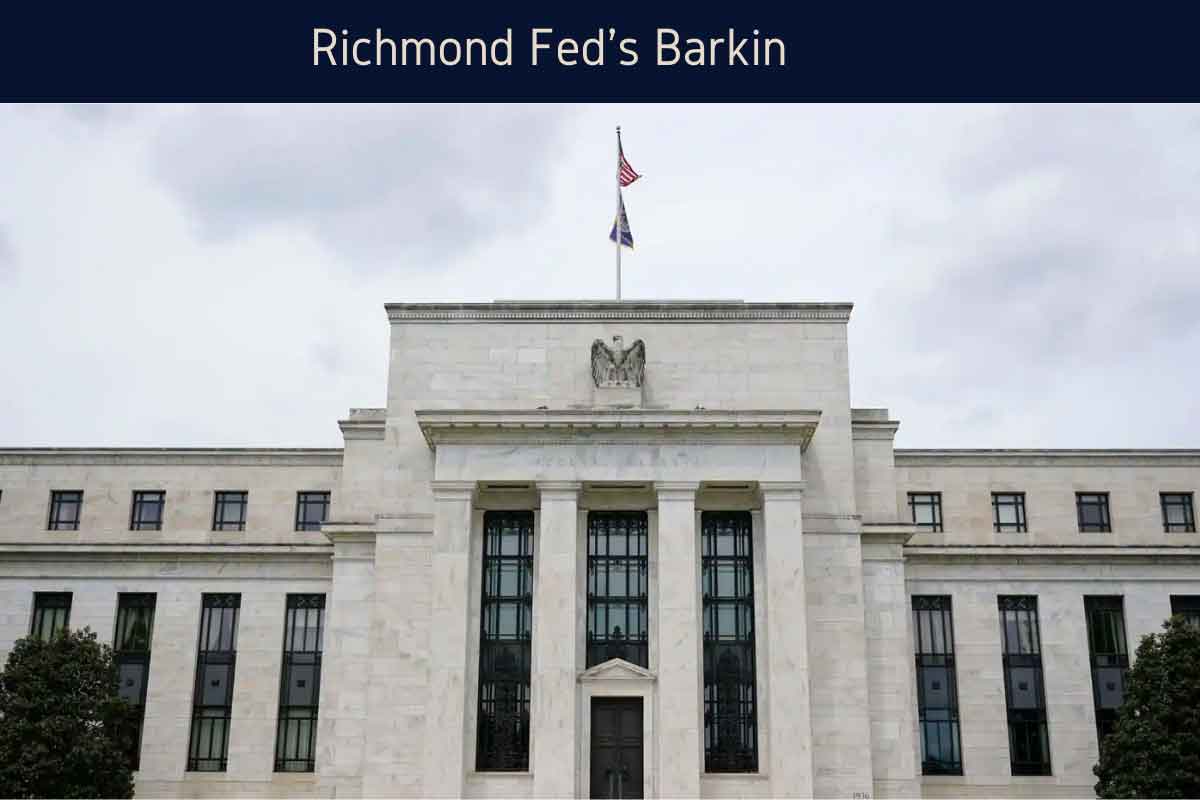 Pandemic, Inflation and Future Policy of Fed
Since the onset of the pandemic, the Fed has tried to support the economy by introducing various easy money policies like near-zero, short-term borrowing costs, and aggressive asset purchases.
Maximizing Infrastructure 'Impact' Means 'routing New Dollars Through Old Plumbing'
Earlier this month, the Fed decided to gradually slow down, or "taper", the pace of its asset purchases. The Fed will be done buying assets next June, according to the pace decided on November 3.
The Fed doesn't want to raise short-term rates while "tapering".
It might take several months for the Federal Reserve to gauge whether or not this high inflation and shortages of labor are a pandemic by-product, that will be seen easing off eventually. Or reflects more durable changes to the economy.
If high inflation threatens to persist, Barkin said the Fed will raise interest rates without any hesitation.
Taking Time to Evaluate
But, above all, whatever the conclusion would be, Barkin thinks it is going to be helpful to take a few months before evaluating if inflation is going to come back "to a more normal level" and whether the "labor market is going to open up".
Trump Ally Steve Bannon Surrenders to Fbi on Contempt of Congress Charges
Jeffrey Lacker; former Richmond Fed, and William Dudley; former New York Fed President, gave their inputs about the Fed policies and response to the striking inflation.
Lacker said the Fed is "way out of bounds" in its reaction to this inflation surge. William Dudley said that the central bank "is pretty late" in responding to the price hikes.
Both of them suggested a short-term rise in interest rate in a range of 3-4% to control inflation. "I think they are on track to a major policy blunder", said Lacker.