Nicholas Sandman, the "Convington Kid," has joined "Hannity" for an exclusive interview in which he gives Kyle Rittenhouse advice.
Who Is Nicholas Sandman?
Sandmann was one of a group of students bused in from Covington Catholic High School in Kentucky to attend the anti-abortion March for Life; he was filmed standing with his classmates in front of Native American elder Nathan Phillips during a confrontation on the steps of the Lincoln Memorial, wearing a MAGA hat.
Sandmann appeared to have gotten in Phillips' face in an attempt to intimidate or mock him, which sparked a social media firestorm and a succession of headlines in the mainstream media portraying Sandmann as the smirking face of white supremacy.
However, new footage revealed a more complex image. Phillips had approached the Covington teenagers, intervening in an altercation started by a third group (members of the Black Hebrew Israelites sect), who had started it by throwing obscenities at the Covington students.
Sandmann claimed victory and even went so far as to sue the mainstream media for their original claims. In 2020, he reached a settlement with CNN and the Washington Post for an undisclosed sum.
Trump Praises Rittenhouse's Acquittal, Calls the Case' Prosecutorial Misconduct'
Sandman and the Media
Sandmann went on to criticize the event's coverage in the news. He said the media slandered him by portraying him as a bully.
In truth, the video shows him standing with his hands behind his back and an odd smile on his face, hiding two thoughts: one, not to do anything to agitate the man banging a drum in his face, and two, not to do anything to agitate the man banging a drum in his face.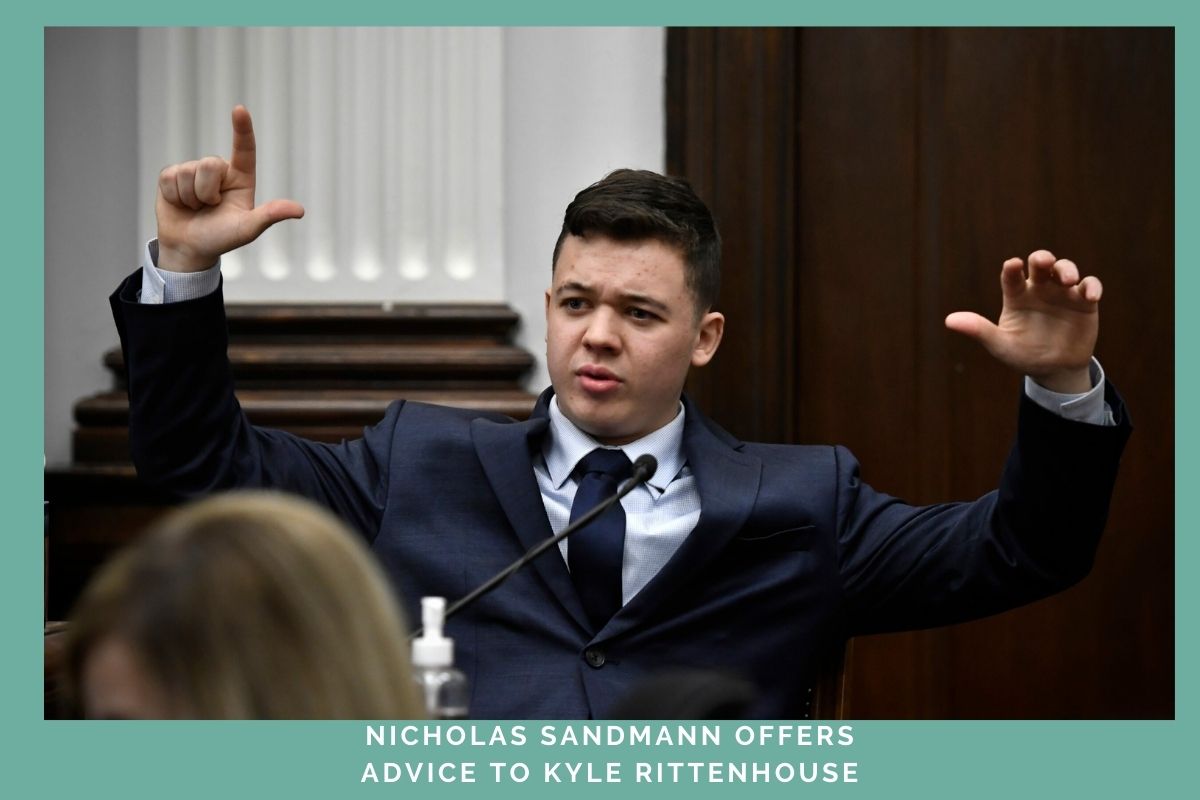 Two, he was attempting to follow the counsel of a family friend: never do anything that might shame your family, school, or community. Sandmann claimed that what he perceived to be a bizarre encounter turned into a massive news story that forever impacted his life.
A group of boys can be seen standing behind Sandmann, who was face-to-face with Phillips, in videos recorded during the interaction. Many individuals on social media, as well as news coverage, mistook the lads' actions as a mockery of Phillips.
Phillips has stated that he believes the boys are being obnoxious, while Sandmann has stated that he is attempting to diffuse the situation.
Sandmann has since filed defamation and libel lawsuits against ABC News, CBS News, the New York Times, Gannett, Rolling Stone, NBC, Washington Post, and CNN. The Washington Post and CNN have reached agreements.
Stimulus Check Updates Stimulus Check Updates: Latest on Child Tax Credit Payments, Cola 2022, IRS Tax Refunds…
Advice to Kyle Rittenhouse at "Hannity"
The teen can be seen in the video standing in front of a Native American elder on the steps of the Lincoln Memorial during the March For Life. Sean Hannity has compared Sandmann's and Rittenhouse's experiences with the media.
The Kentucky student has told the host that he will continue to sue six outlets for defamation or libel-related allegations.
According to the 16-year-old, a 17-year-mind old's is still developing to deal with an overload of stress in which you have the feeling that half of the country and hundreds of millions of people are hating you for something you are innocent of, but how the person is painted in the public takes a toll on an individual's mind is the problem.
He claimed that resisting it and maintaining a level head requires a strong will and that Kyle Rittenhouse is the one coping with such a predicament.
Sandmann claims that it is ultimately up to Rittenhouse to decide whether or not to sue the media outlets he believes have defamed Hime noted that it is Rittenhouse's personal decision, noting that 2022 would mark three years since his encounter with the press, and ith six cases still pending, he has a lot on his plate to decide whether or not he wants to stay in this.
After seeing CNN, MSNBC, and others report irresponsibly on the interaction with Native American elder Nathan Phillips, Sandmann said that he has found it impossible to return to normal life. Sandman says that Kyle will struggle too, but he would never be the same man as he was before.
There will be more to the story and we are all on our toes to hear Kyle's response to this advice