What Happened?
SHOCKING NEWS: Yesterday, i.e., on December 1, 2021, another terrifying and saddening news broke out of an incident of a killing that took place in Palm Beach Gardens, Florida.
A fourteen-year-old boy was killed, and the cause of his death is still unknown, rather than being called a "mysterious case" because it has not been solved yet. The residents of Palm Beach Gardens are very much frightened and scared after this incident.
Many law agencies are engaged in finding out the evidence and clues for the case investigation. The increasing rate of killings of innocent people should be stopped immediately and as soon as possible, says the law agency. 
Everything That Took Place at the Crime Scene
The fourteen-year-old boy named Ryan Rogers went out of his house for a bike-riding competition in the evening on November 15, 2021, and since then, he has been missing. He left his house at around 6:30 pm, and when he did not come back by 10:30, his family filed his missing report.
Michigan High School Shooting Leaves Three Students Dead; Fifteen-year-old Suspect in Custody
Later on, the next day, the boy was found dead near Central Boulevard, which lies in between the PGA Boulevard and Donald Ross Road, close to the I-95 overpass in Palm Beach Gardens. 
The police declared the boy's death a murder because of the way of conduct of his death. The cause behind the child's death is still unknown. A police statement was released on November 20, 2021, saying that the cause of the death has not been figured out yet.
The police also clarified that the boy did not die due to any sort of car accident or traffic crash. After four days, the police investigators said that the death was due to a "deliberate act," which means that the child was killed intentionally and purposely.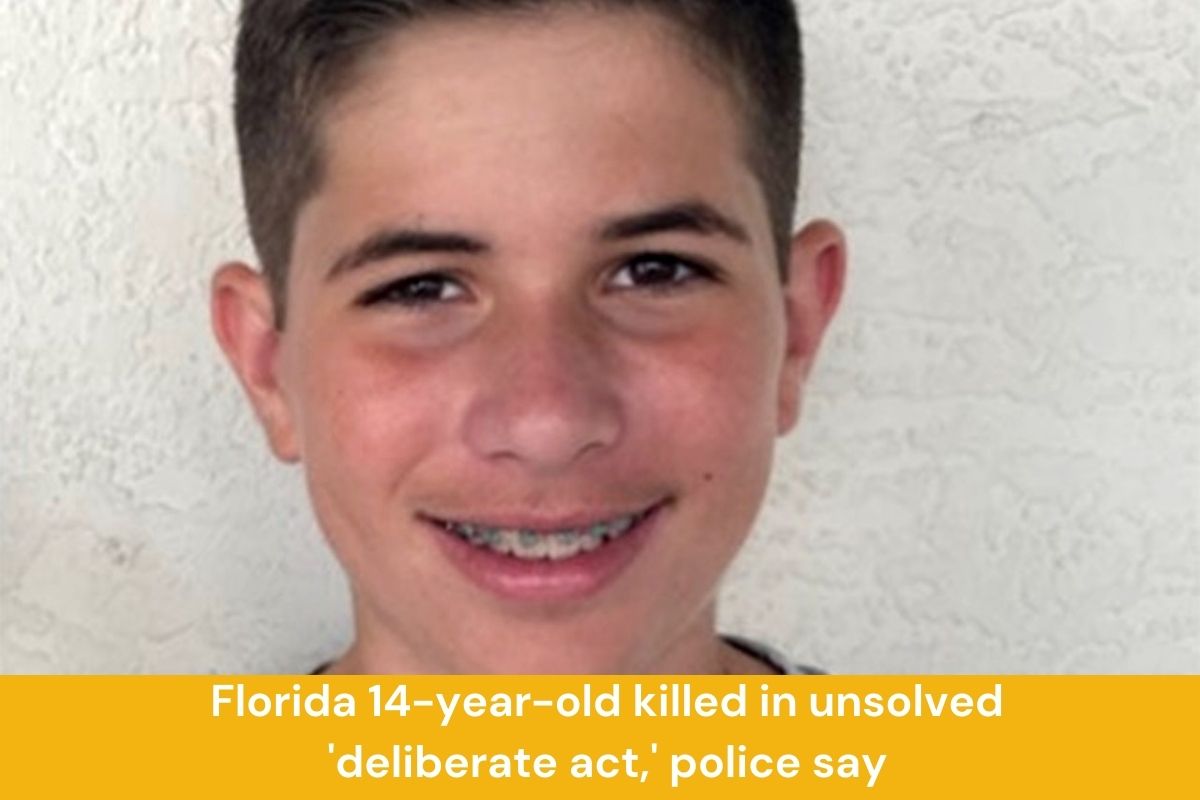 On Monday, the police officials stated that this case was backed by federal and local investigators. By Tuesday, they have still not found any crime suspects or any person whom they can doubt and interrogate. 
How Did the Police Help?
The police announced publicly that anyone who has witnessed or seen anything regarding this case near or at the crime scene between 6:30 to 10:30 pm on November 15, 2021, should report them immediately and help the police in identifying the suspect.
The police have also provided their number on which anyone who knows anything could call at any time. 
 Many people on social media have given a clue of a man who seemed to be suspicious and was wearing a black dress with a ski mask. The police have taken that man into custody, interrogated him, and found out a link of that man with this case.
The authority named Crime Stoppers has even offered a fixed amount of reward to people publicly, saying that whoever would provide them the information which could solve the case would receive a reward of eight thousand dollars in return. 
Powell Channels His Inner Inflation Hawk, but Omicron May Have Other Plans: Morning Brief
What Can Be Expected Now?
It has become really important and the prime priority of the police to find out that stone-hearted, insane killer who has killed an innocent kid for no reason. Day by day, these clueless killings are increasing abruptly, which needs to be stopped now.
Life of every individual matters a lot. No one has the right to kill anyone just like that. People are worthy of having a safe and secure living environment; if these unknown killings would keep on occurring, then people would not leave their houses out of fear and terror.
Everyone who is trying to frighten and threaten people through these killings must be stopped right away. Also, people should help out the police in finding out the culprit of that kid, and his parents have the right to avail the timely justice.
It is not just the duty of the police and authoritative corporations to provide justice to the needy ones; rather, every individual is responsible for this; therefore, they should play their part and role in such situations and during such hours of need.