Spider-Man is one of the most well-known Marvel superheroes. As a result, the web-slinger has been adapted for cinema several times, culminating in three separate live-action series. The Sam Raimi trilogy, which starred JK Simmons as J. Jonah Jameson, was the first. And the Oscar winner recently revealed his "heart-breaking" response to the franchise's discontinuation ahead of Spider-Man 4.
The Raimi-Verse:
The original Spider-Man film, directed by Sam Raimi, was a success as a superhero film long before shared universes became popular. Two more sequels were released, but Sony decided to call it a day after the terrible threequel. J.K. Simmons was reportedly unhappy at the time, as he recently revealed:
"It was upsetting when they went on from there [Sam Raimi's Spider-Man trilogy]. 'Oh well, that was great,' I thought, grateful for the experience. I was ecstatic when they announced a few years ago that they planned to bring back that jerk of a character. It was only a matter of updating him for 2020, and to me, he's still the same bully, only now instead of controlling a newspaper, he leads a media empire."
Kate Middleton's Greatest Style Moments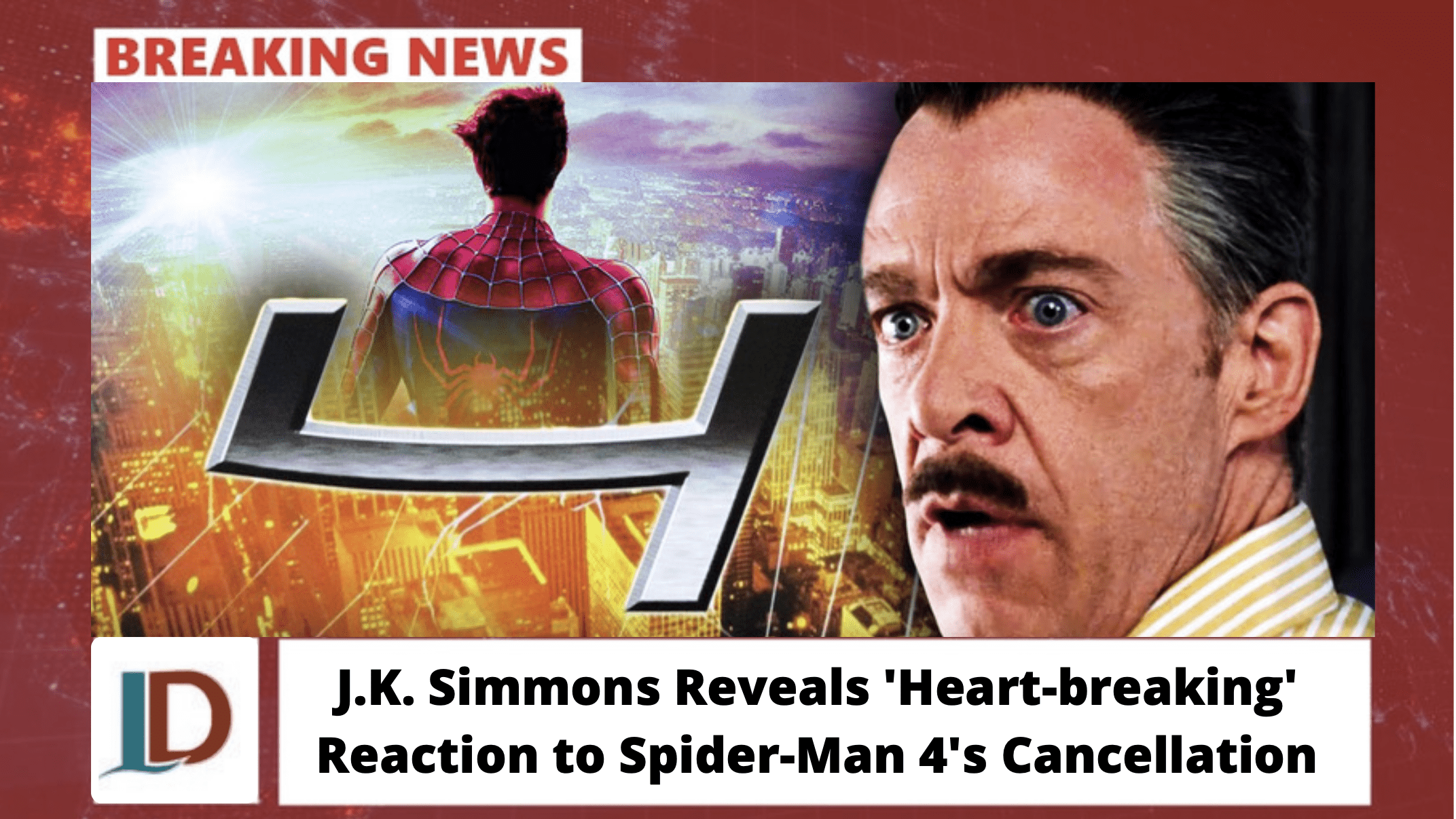 Raimi's trilogy follows Peter Parker as he transitions from high school to college, his tumultuous connection with his childhood best buddy Harry Osborn, and his relationship with Mary Jane Watson, Peter's boyhood crush and future lover. The plot follows his struggles as a college student and young adult, much to the dismay of his avuncular college professor Dr. Curt Connors, as well as his job as a freelance photographer for the Daily Bugle, where he works under the snarky and abrasive editor-in-chief J. Jonah Jameson, who despises Spider-Man and regularly publishes defamatory articles about him. Parker's secret life leads to several meetings with various super-human criminals that threaten people in New York City's peace and tranquillity.
What would have happened in Spider man-4?
In 2007, Raimi indicated an interest in showing the metamorphosis of Dr. Curt Connors into his monstrous alter-ego, the Lizard, a villain who has been teased since Spider-Man 2; the character's actor Dylan Baker and producer Grant Curtis were both enthused about the concept. In December 2009, John Malkovich was in discussions to portray Vulture, and Anne Hathaway would play Felicia Hardy. She would not have evolved into the Black Cat like in the comics but a new superpowered character, the Vultures. According to reports, the Vulture would have bought out the Daily Bugle in the film, compelling Spider-Man to murder him. Felicia Vulture, the Vulture's daughter, would have had an affair with Peter Parker to end his engagement to Mary Jane. But, the veracity of these rumours was never established. Years later, in a 2013 interview, Raimi revealed that Hathaway would have played Black Cat if Spider-Man 4 had been filmed.
Due to Raimi's departure from the project, Sony Pictures confirmed in January 2010 that preparations for Spider-Man 4 had been cancelled. Raimi allegedly discontinued his involvement because he doubted he could make the film's May 6, 2011 release deadline by maintaining the film's creative integrity. Raimi has gone through four draughts of the script with several screenwriters and still "hated" it.
The Role of J.K Simmons in Spider-Man 4:
Jonah Jameson, Sr. is a fictional character played by J. K. Simmons in Sam Raimi's Spider-Man trilogy and the Marvel Cinematic Universe (MCU) media property co-produced by Marvel Studios. He is based on the same-named Marvel Comics superhero.
Disney's 'Encanto' Leads Another Quiet Weekend at Box Office
Simmons' depiction of Spider-Man in the films Spider-Man (2002), Spider-Man 2 (2004), and Spider-Man 3 (2007) has been well-lauded. Consequently, he has voiced the character in a video game film tie-in, various television programs, and specials. 
Although J.K. Simmons' character was not the main character in the Spider-Man trilogy, he was involved in the concept and his role as J. Jonah Jameson. 
The Reprised Role:
During the mid-credits sequence in Spider-Man: Far from Home, J. Jonah Jameson made an unexpected return to the big screen. The Daily Bugle (in this version, a gossip blog) disclosed Spider-actual Man's identity to the world and also framed him for the murder of Mysterio while Peter and MJ were enjoying a day in the city. 
The revelation boosted the popularity of The Daily Bugle, and Jameson continued to publish on Peter Parker, fueling public disdain for the hero and sympathy for Mysterio. After receiving information that Parker was seeking refuge at Happy Hogan's Apartment, Jameson went there in the hopes of obtaining damning evidence, only to witness Spider-battle Man's with the numerous villains. They had been liberated from the Multiverse. When the battle became out of hand, Jameson was forced to depart the scene, only to be summoned by Parker, who promised to make amends. As a result of Doctor Strange's spell, Jameson would forget about Peter Parker like everyone else in the world.