Cycle accidents happen often, and the Tour de France was no exception in this case. At the end of Stage 5, the well-known Italian racer Daniel Oss fractured his neck. This happened after savagely crashing into a fan that was getting way too close. Oss was forced to withdraw as the injury suffered was too severe to continue the competition. Amazingly, he managed to cross the finish line. Although he was evidently in pain while cycling, which only proves his determination. Later on, Daniel's team confirmed the (un)expected: the racer got a broken neck and several weeks of recovery.
But Daniel Oss is not the only rider to get injured in the Tour de France. In a separate accident, the Slovenian road racing cyclist Primoz Roglic was also a crash victim. As a result, he dislocated his shoulder. Incredibly, the professional rider from Slovenia popped his shoulder back into its socket and successfully finished the race. Michael Gogl, on the other hand, was seriously injured due to a big-time collision. Competing with his adversary, Alpecin Deceuninck, Gogl ended up with a broken collarbone and pelvis. Tour de France Femmes was also affected. As Australian Amanda Spratt was forced to leave the race after being seriously injured in a crash. Although she has no broken or fractured bones, she experiences difficulty breathing and moving, making it impossible for her to finish the competition.
This sounds as painful as it is, so we can only hope for the best regarding these cyclists and hope they will be back soon on the road.
Nevertheless, why do all these incidents happen, and how could they be prevented?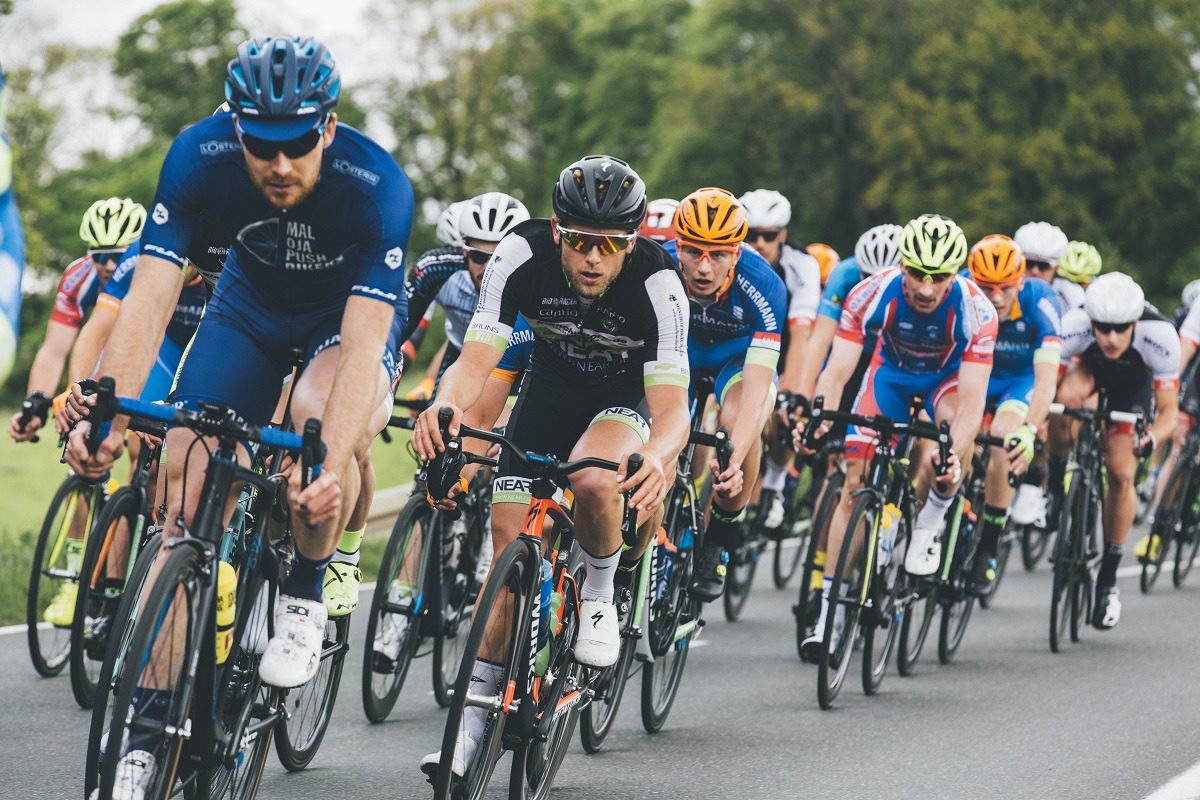 Common causes of bicycle accidents
Whether we are talking about the Tour de France, another cycling competition, or an individual ride, there are some leading causes of bicycle crashes everyone should be aware of.
Cycling too close to a lane destined for motor vehicles
Drivers are required by law not to pass within less than three feet of a bicycle rider. Otherwise, they are likely to put both parties in hazardous circumstances. Depending on each state, the law can vary, but motorists are generally required to leave this distance from their cars and the bike's widest point. Nevertheless, cyclists should never assume these drivers will give them three feet or the space required. Thus be constantly mindful of their riding. People riding a bike are advised to cycle on a sidewalk or shoulder lane rather than put themselves in danger by cycling on the right edge of the highway.
Impaired riding
Driving or cycling under the influence is, without any doubt, an irresponsible action that can lead to serious consequences. Crashes caused by impaired driving have risen lately, becoming some of the most common accidents on the road. So, balance things carefully before drinking that glass of wine – you surely do not want to fall victim to alcohol.
Rider fatigue
Does it sound too unrealistic? It is not! Cycling while tired can be just as dangerous as cycling when intoxicated, according to Sleep Foundation research. And there is no wonder why: when feeling too tired, you cannot give your utmost attention to the road or sidewalk you are cycling on, which increases the accident risk. Moreover, you can cause a severe crash if your mind is not on the road. Dont think like "I can't wait to get home" or "How good would it be to sleep". 
Notwithstanding what happened, if you have got seriously wounded in a cycling accident involving a vehicle, consider getting in touch with a personal injury lawyer. Only professionals can determine who was at fault and obtain proper compensation for potential damage. Even if it was you who caused the accident, working with a lawyer can only benefit you. As they have the necessary expertise to prove your case and protect your rights in court. You can contact a professional attorney if you do not know what legal procedures such a situation requires or how much compensation you could claim in the UK. Most lawyers offer free legal advice, so you are likely to get all clarified sooner than expected.
Speeding
This is not surprising since excessive speed has caused thousands of road accidents, either cycle or car crashes. Speeding stops individuals from making immediate decisions in the event of a potential collision, giving them no time to react appropriately. High-speed accidents have proved to be some of the most serious ones, even life-threatening in some cases. However, this does not mean low-speed crashes cannot be severe. Bicyclists are indeed not riding at the speed of vehicles, but just because their bike does not pick up that speed, that does not mean they should take the wheel and go wild.
In the case of Tour de France or other cycling competitions, the cyclist's riding speed determines their place in the tournament. We know, but even so, they should be careful not to ride too close to another bicyclist and strategically surpass them instead.
Inattentive cycling
Distracted driving is one of the most common causes of road traffic accidents. Vehicle drivers being the most prone to accidents if they do not pay enough attention to the road. However, cyclists can be distressed, too, by distractions like mobile devices and eating while driving/riding. Replying to text messages, scrolling on social media, or receiving a call may seem not such a big deal, but if we are to report the number of accidents caused by such distractions, things are no longer that fun. Moreover, approximately half of Londoners admitted to using mobile devices while driving. One thing is for sure: measures are needed. And the UK government acted accordingly – people are forbidden by law to use any tech device while driving or riding, which is encouraging news. We may have fewer accidents provoked by negligence in the future.
Professional cycling is a job implying many risks, as you can see. Still, whether you are an experienced rider or not, you should take into account these common causes of cycling accidents and take steps to avoid the risks.