Since Swiss-born billionaire Silvio Scaglia has been in the public eye for his business skills since the 1990s, it's not surprising that many people are interested in his personal life.
A big reason for this is that he is still going through a messy divorce with Julia Haart, a fashion magnate and former CEO of Elite World Group who stars in Netflix's "My Unorthodox Life."
So now that we know the Italian powerhouse is currently involved with Michelle-Marie Heinemann — who is much more than just his partner — let's find out more about her, shall we?
Michelle-Marie Heinemann's Age and Background
Michelle was born Michelle-Marie Parrott on January 18, 1966, in Norcross, a beautiful city in Gwinnett County, Georgia. She comes from a reasonably wealthy, close-knit, middle-class family. Even though her parents, Golda Parrott and Oren Marvin Parrott Jr., are in their 80s and well into retirement, it's not clear what they did for a living in the past.
We did learn they are positively not only Southern natives but also currently still reside in Jefferson, Georgia. Yet, we could not ascertain precisely how many siblings Michelle has — if any.
Even though Michelle had a close relationship with her family, she left her home state as soon as possible after high school because she "had skid marks out of" the area. "I was 18," she said. I had to see the world. I visited Paris. I had a wonderful time. "My whole brain just opened up,"
she said. When she returned to school to study the arts, she decided to stay in New York. So, the 56-year-old is proud to have graduated from The Art Students League of New York in Manhattan, Lee Strasberg Theatre & Film Institute at Union Square on East, and New York University in the city.
Read More: 
Michelle-Marie Heinemann's Profession
Michelle-Marie Heinemann had always planned to be an actress, but as time passed, she became more interested in painting, sculpting, and singing. But the truth is that she has only ever put out two albums.
Her cover of Ricky Nelson's "Garden Party" from the second one reached #13 on Billboard's Hot Adult Contemporary Charts. She thought "music was just another way to express art. It was fun, but I liked making it more when I did it just for myself. So, I've focused all my focus on my painting job."
To make a name for herself, Michelle reportedly sold most of her works privately before planning exhibitions in galleries or displaying them on other platforms worldwide. The driven equestrian later developed into a socialite, philanthropist, and businesswoman; she always balanced her priorities with her talents to inspire others.
The charitable organization Blankets for Warmth, which helps the homeless, the children's apparel line Hudson & Hyacinth, and the still-operating luxury lifestyle brand Old Fashioned Mom are just a few of Michelle's businesses founded over the years.
She is the founder, chief executive officer, publisher, and editor-in-chief of the latter. This empire specializes in broadcasting, media, public relations, clothes, accessories, jewelry, beauty, home products, and coffee, among many other things. You Must know Who is Daejanae Jackson? What Happened To Her in Maxico?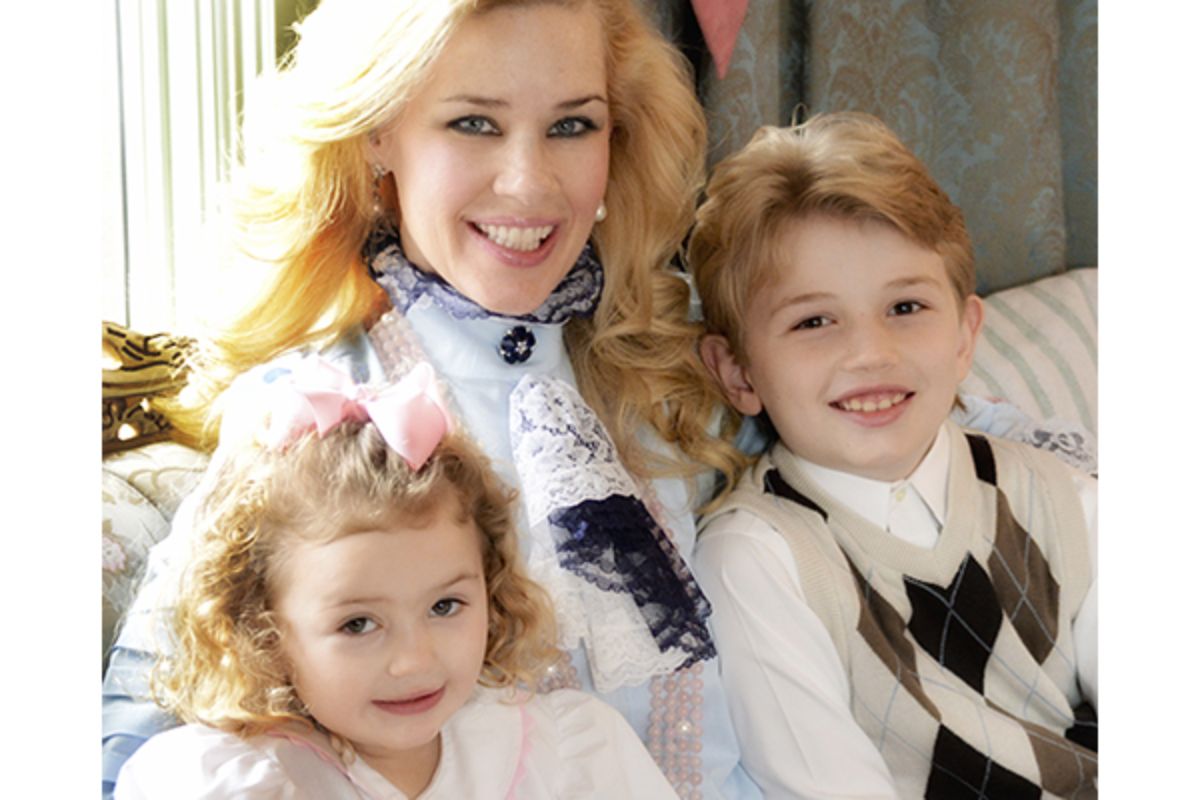 Fiancé of Michelle-Marie Heinemann
As far as we can tell, Michelle was just a working, single mother of two before she ever romantically encountered and fell in love with fellow New York-based entrepreneur Silvio Scaglia in early 2022. She has reportedly been married at least twice, first to hedge fund manager and record label boss Jon Heinemann and later to Norwegian financier Bjorn Aaserod.
The lifestyle expert's union with Jon, with whom she shares son Hudson and daughter Hyacinth, faded out in 2016. The first of these partnerships appears to have ended before 2003. Do Check out Who is Kevin Jonas's Wife? What Secret To Their Happy Marriage?
Regarding Michelle and Silvio's courtship, they made it official on Instagram in April 2022, just two months after his ex-partner Julia Haart requested a divorce. By the time October rolled around, they were engaged.
He remarked of his new, real love, "She is a remarkable person with serious achievements, and I adore, respect, and love her immensely." One of the many reasons I fell in love with her and want to spend the rest of my life with her is her dedication to traditional family values.
On the other hand, Michelle said, "I have enormous respect for Silvio Scaglia's character, his loving and compassionate attitude, and his brilliant intellectual gifts in technology and developing successful enterprises. He is a lovely man, and I adore him dearly. And I at last discovered true love."
Final Lines
Old Fashioned Mom CEO Michelle-Marie Heinemann. She's engaged to entrepreneur Silvio Scaglia. Heinemann uploaded a photo of the couple's hands with the caption, "Together forever." Since she's popular on social media.
Stay tuned with us on Leedaily.com for more latest updates and recent news.