A British counterpart of Next Level Chef is attempting to follow in its footsteps as one of the most intense cooking programs in the US. Contestants in the show, which premieres in January 2023, compete on several floors of a three-story kitchen to win over judges Gordon Ramsay, Paul Ainsworth, and Nyesha Arrington.
Here is all the information you need to know about Next Level Chef UK, modeled after the American television program Next Level Chef.
Next Level Chef Uk Season 1 Release Date And Judges
On Wednesday, January 11 at 9 p.m., ITV1 will air the first eight-part series in the UK. ITVX will also offer to stream it. Award-winning chef Gordon Ramsay, who also hosts the US version and is most known for his unyielding approach in Hell's Kitchen and Kitchen Nightmares, will preside over proceedings and evaluate the competitors' entries.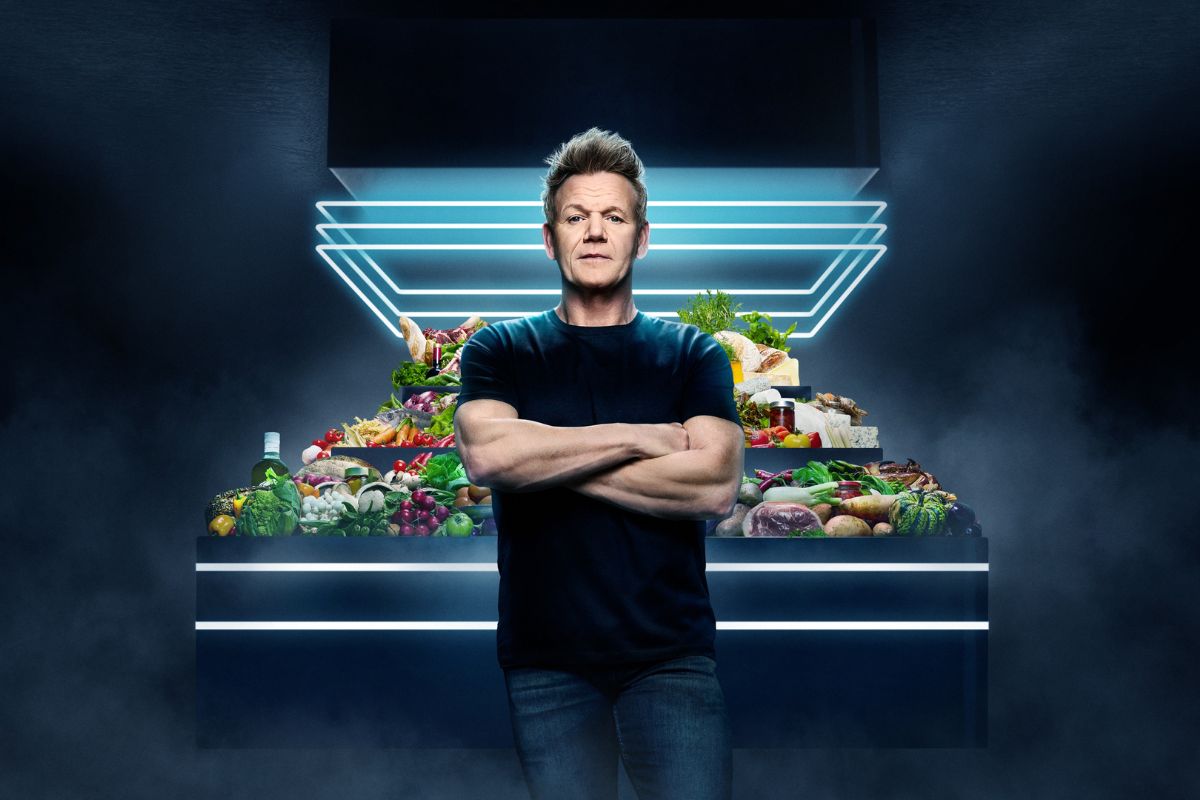 Renowned chef Nyesha Arrington, who judges the American series and has appeared on The Taste and Chopped Next Gen, will be his companion. Paul Ainsworth, a former protégé of Ramsay who now owns a Michelin-starred restaurant in Cornwall and has appeared on shows like Saturday Kitchen and The Great British Menu, completes the trio.
These Seasons Will Keep You Up All Night:
'Alchemy of Souls' Season 2 Release Date: How to Watch, Cast, Plot, and More
Schmigadoon! Season 2: What We Know About the Plot, Cast and Release Date
"Nyesha is incredibly talented, steely, aggressive, warm, comforting, and direct  — everything you'd want in an amazing chef, an absolute talent. And then Paul Ainsworth has a huge heart. This guy's determination is incredible. I knew having him alongside Nyesha and I would work," says Ramsay.
Next Level Chef UK is All About
Twelve competitors compete in a massive kitchen with three levels: a basement with essential appliances, a middle floor with typical machines, and a top deck with expensive kitchenware. A Platform falls through the levels from which the chefs must acquire ingredients in 30 seconds before cooking a dish in 45 minutes. The chefs are divided into three teams, each working on a different floor.
"At the beginning of my career, I started in the basement. Then you work up to this semi-decent kitchen, and then 20 years later, you build this state-of-the-art kitchen, and that's how the idea for this was born," reveals Ramsay.
Who's ready to take it to the 🔝 Kitchen?

The Season 2 premiere of #NextLevelChef hits February 12 after the Super Bowl on @foxtv. pic.twitter.com/uSnprLhGfx

— Next Level Chef (@NextLevelFOX) December 19, 2022
"They're cooking what they're grabbing and by the time we get to the basement, there are minimal ingredients, but that's where you find out the most about yourself. This is about bringing the best out of individuals."
The chefs then work quickly to get their dishes in front of the judges. It's tough. Before time runs out, you must return your completed dish to the moving platform, explains Ainsworth. It isn't easy, but it's remarkable what they can come up with.
Is There a Trailer for Next Level Chef Uk Season 1?
Not yet, but we will post one here as soon as one is available. You can watch its previews trailer below:
Final Words
Next Level Chef UK — when is the start date? The eight-part series starts in the UK on ITV1 on Wednesday, January 11 at 9 pm. It will also be available to stream on ITVX. For more such updates do follow us only on Lee Daily.