The burial for former Pope Benedict XVI, who passed away on Saturday at the age of 95, will take place later this week, but on Monday his body was laid to rest at St. Peter's Basilica in Vatican City.
According to a statement released by the Vatican on December 31, Benedict, the first pontiff in nearly 600 years to resign rather than occupy the office for life, passed suddenly at a monastery in Vatican City.
After John Paul II's passing in April 2005, he was elected Pope. The Vatican announced that the former Pope's body was transferred from the monastery to St. Peter's Basilica on Monday morning, where it was laid out for the faithful to pay their respects.
As of Monday at 8 a.m. ET, 2 p.m. local time, the Vatican reported that about 40,000 visitors had paid their respects to the former pontiff. Members of the Italian government, including Prime Minister Giorgia Meloni and President Sergio Mattarella, paid their homage to Benedict XVI while he lay in state.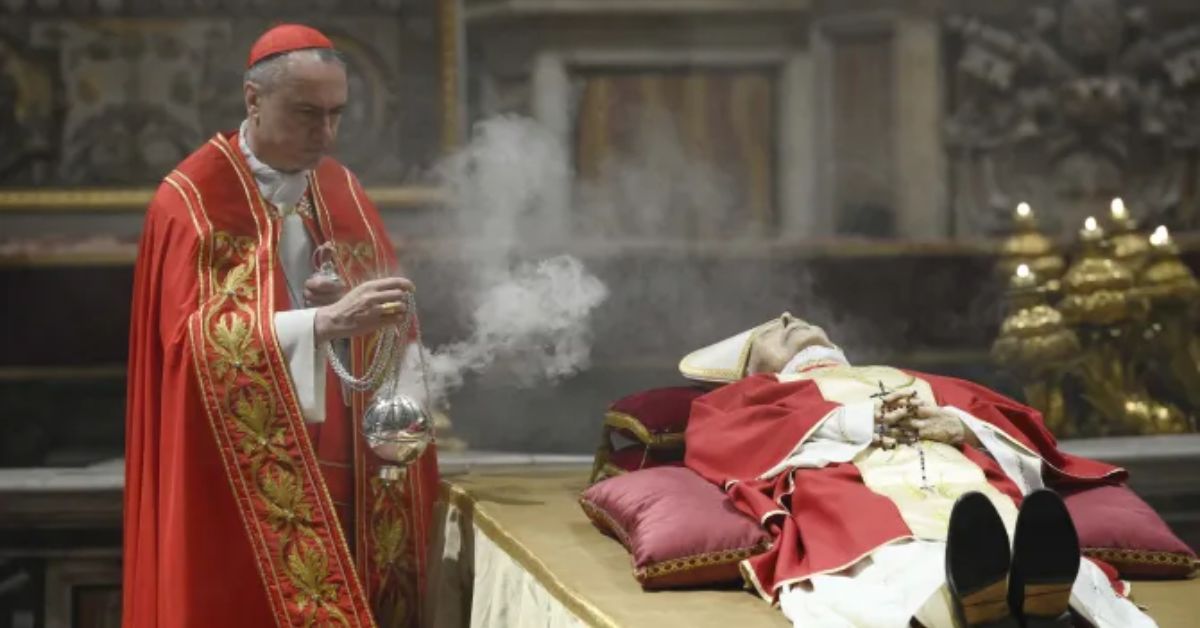 Some of the mourners in line at St. Peter's Square told CNN that they had come to pay their respects to the former Pope. Paul, a student from Scotland, explained that they were only there to pray and give thanks to God for Pope Benedict's life.
"I think that the time that he spent in retirement praying for the Church has been a very huge testimony for all of us," said another member of the church, "apart from his theology, which was very essential for the Church."
Matteo Bruni, director of the Holy See's press office, said on Wednesday that Benedict's funeral would take place at St. Peter's Square in Vatican City on Thursday at 9:30 a.m. local time. Pope Francis will preside over the burial services.
Pope Emeritus Benedict XVI, who served as Supreme Pontiff from April 2005 to February 2013, has died aged 95, the Vatican has confirmed.

Read More: https://t.co/haiQLFBK1w

— Catholic Church (@catholicEW) December 31, 2022
At this time, let us invoke the intercession of Mary Most Holy for Pope emeritus Benedict XVI. Let us all join together, with one heart and one soul, in thanking God for the gift of this faithful servant of the Gospel and of the Church.

— Pope Francis (@Pontifex) January 1, 2023
Bruni noted that Benedict's funeral will be "simple," as he had requested. Francis praised his predecessor during Sunday's Angelus prayer. This is a special tribute to Pope Emeritus Benedict XVI, who died away early this morning. As a minister of the gospel, he deserves our highest praise," he stated.
In contrast to his predecessor, Pope Francis has taken steps to moderate the Vatican's stance on abortion and homos*xuality and has taken greater action to address the s*xual abuse epidemic that has plagued the church in recent years, casting a shadow over Benedict's legacy.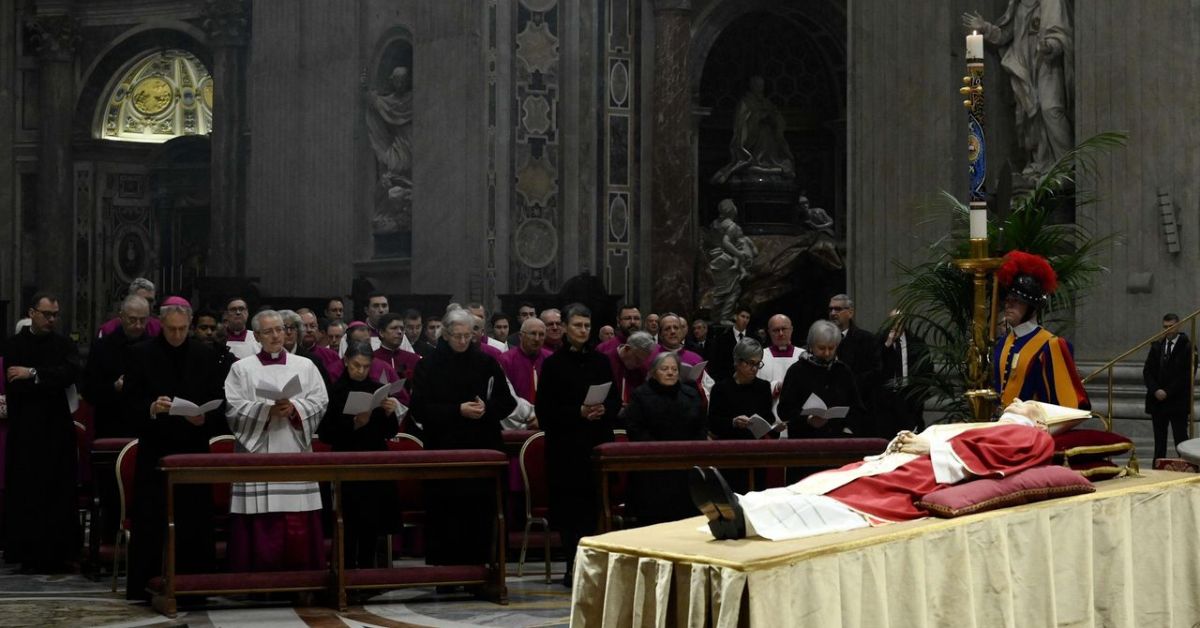 The announcement of his resignation as Pope in 2013 due to his "advanced age" shocked the Catholic faithful and religious experts around the world. Despite vowing to remain "hidden" from the world in his farewell address.
The retired Pope continued to speak out on religious topics in the years that followed, increasing tensions within the Catholic Church. Political and religious figures such as President Obama, Prime Minister Cameron, and the Dalai Lama all expressed their condolences over his passing.