Shortly after the new year's celebrations, news sources stated that legendary R&B singer Rozanda "Chilli" Thomas is in a romantic relationship. The performer first gained notoriety as a member of the Grammy-winning girl group TLC in the 1990s.
Even though the band took a break when Lisa "Left Eye" Lopes passed away, Chilli has continued to garner attention, notably since she revealed that she is dating a veteran performer. Who is Chilli's new love interest? Find out by reading on!
Who is Chilli from TLC Dating? She has a new partner!
In August 2022, Chilli and Matthew Lawrence, a cast member of Boy Meets World, were first sighted together on Waikiki Beach.
They stoked dating speculations in late December when he appeared on the TLC group member's Instagram. However, the couple didn't make their relationship status public until a few days later.
The couple spent both Christmas and Thanksgiving together, according to a statement from Chilli's representative that TMZ released on Tuesday, January 3. The duo has been dating since the fall of 2022.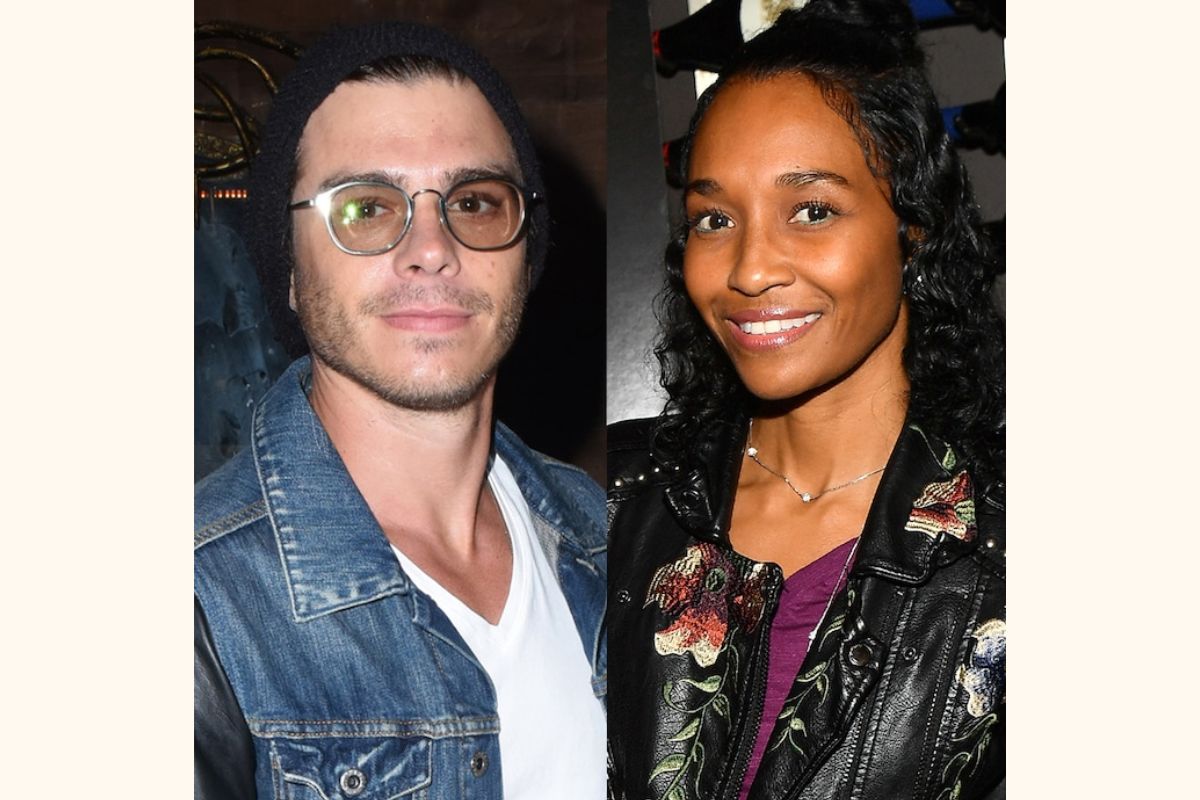 Furthermore, Chilli has already been a part of other well-known relationships. She was romantically associated with Usher early in her career; she calls him her "first real love."
Following a very ugly public breakup, Chilli began dating producer Dallas Austin, with whom she has a 25-year-old son.
Only a few months had passed after the finalization of Matthew's divorce from his ex-wife, professional dancer Cheryl Burke of ABC's Dancing with the Stars. However, why did Matthew and Cheryl choose to live separate lives? This is what we do know:
Why did Matthew Lawrence and Cheryl Burke divorce?
According to court records, Cheryl and Matthew have been apart since January 2022.
She filed for divorce a month later, citing "irreconcilable differences" as the cause of their split. In a May interview with Tamron Hall, Cheryl claimed that her boyfriend "definitely did try" to revive their romance before their separation.
"People evolve and people grow. And sometimes they grow together and sometimes, you know, you, unfortunately, grow apart," Cheryl said.
She later appeared to change her mind. Cheryl later revealed in a string of posts on TikTok that their breakup was anything but amicable.
"He said he would never talk to her again, yet I found text messages, viagra, and a necklace hidden in a pair of his shoes," she wrote in one video.
"The last time is right! Goodbye forever," she said in the post's caption. She ended by using hashtags that implied that infidelity played a significant role in their breakup, such as "#exessucks #thelasttime #goodbyeforever #hopeitwasworthit."
Do check out more related articles:
Is Kodak Black And Monica Dating According To Their Viral TikTok Video?
Who is Stephanie Rose Bertram? Kylian Mbappe Dating Belgian Model After Ines Rau Split
Chilli of TLC and Matthew Lawrence are a couple
"I've never seen her this in love," Rozonda Christal Jordan, "Chilli" Thomas' representative, discloses their relationship. Matthew Lawrence and Rozonda "Chilli" Thomas have a crush on one another.
Brotherly Love actor, 42, and TLC singer, 51, are dating, according to Christal Jordan, Chilli's manager, who told  After being seen together in an August snapshot on a beach in Hawaii, the two started dating right before Thanksgiving.
Jordan further affirms that Chilli and Matthew celebrated Christmas and Thanksgiving in Atlanta, where the actor got to know Chilli's relatives.
"I've been with Chilli since 2005 and I've never seen her this in love," Jordan says. "She is glowing. They are really cute together."
Over the New Year's holiday weekend, the two became Instagram friends by posting a video of themselves dancing in matching Christmas pyjamas in the manner of A-"Take ha's on Me" music video.
"This makes me very happy!! ❤️❤️," Matthew's former Boy Meets World costar Danielle Fishel wrote in a comment.
The two are dating, according to the original story from TMZ.
Just over three months have passed since Matthew and Cheryl Burke's divorce was finalized following almost three years of marriage. Burke, 38, and Matthew separated on January 7, 2022, according to Burke's divorce petition, which she submitted in February.
Before 2003, Chilli had a long-term romance with Usher, from which she experienced a public breakup. She was previously involved with music producer Dallas Austin, with whom she has a son named Tron Austin, who is 25 years old.
Chilli and Matthew are well-established celebrities who made their names in the early 1990s. Chilli was a member of the Grammy-winning R&B/hip-hop group TLC with Tionne "T-Boz" Watkins and the late Lisa "Left Eye" Lopes. Matthew was a member of the same group.
Along with his older brother Joey Lawrence and younger brother, Andrew Lawrence, Matthew is a member of the Lawrence brothers, a well-known trio.
The three actors, including Matthew, who appeared on Boy Meets World in later seasons; each had significant film and television careers in addition to their roles in the NBC sitcom Brotherly Love.
Joey, 46, told PEOPLE in November that he and his younger brothers were "in talks with Fox" about doing "a brand-new show together for the first time in 15 years."
"I've been doing this 41 years and had a lot of success at NBC and ABC and CBS. Never worked for Fox, so it seemed like a logical step," added Joey, who recently appeared on The Masked Singer.
The group, which initially comprised Left Eye, who passed away in a vehicle accident in 2002, was revealed by Chilli and T-Boz to be "heading to Broadway" earlier this year during a panel at the first-ever 90s Con.
However, the singers are keeping their cards close to the vest. "It's in the works, but we're writers, so it's coming together,"
Do check out more related articles here:
Final Lines
If you are interested in learning more about the information offered in the preceding sentence, it is highly advised that you keep a constant connection to Leedaily.com. This is because you will have access to more information there.