Jake Sully Die in Avatar 2: The Way of Water: Despite the fact that Avatar's 2009 release may have been 13 years ago, fans of the movie still have warm feelings towards Jake Sully.
The Way Of Water, the eagerly anticipated sequel, is led by the human Marine-turned-Na'vi avatar, who is more committed than ever to defending Pandora because he now has his own family to care for.
Jake and the Sully family are unavoidably put in danger when human colonizers return to the planet, but will any of them perish by the end of Avatar 2: The Way Of Water?
Jake Sully Die in Avatar 2: The Way of Water
In Avatar: The Way Of Water, Jake Sully does not pass away. The head of the Sully family does, however, have several close calls with danger throughout the picture. He is the leader of the Na'vi tribe, who live in the jungle, and carries out guerilla assaults against the invaders, making him and his family a prime target.
Do check out more articles here:
The Sully family meets additional danger as they adjust to ocean life after moving to the reef town of the Metkayina; Jake gets flung from a tsurak, a flying-fish-like creature that he's trying to learn to ride.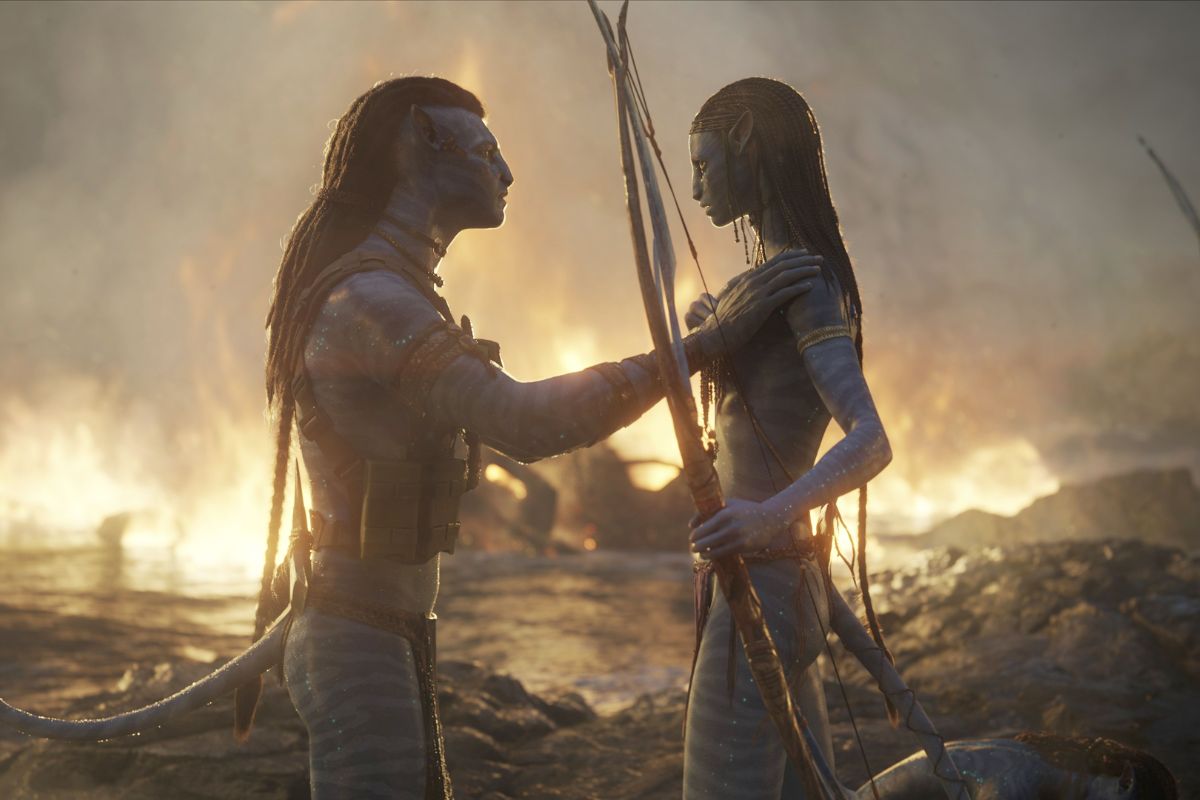 Sully is extensively involved in the struggle when Quaritch and the humans find where Jake is, and his biggest close call with death occurs in his final encounter with the revived colonel.
The human whaling ship is about to sink until Jake and Quaritch get into a furious one-on-one fight in the movie's closing seconds. Jake, who had finally defeated Quaritch and rendered him comatose, was stuck inside the ship and on the verge of drowning when his son Lo'ak managed to save him.
Which Major and Supporting Characters Die in Avatar 2?
While Jake survives the events of The Way of Water, the Sully family suffers a sad loss when their eldest son, Neteyam, passes away. After Quaritch had captured his siblings Lo'ak and Tuk as well as a Metkayina girl named Tsireya, he passes away in the closing moments of the movie.
Jake is forced to turn himself into Quaritch since two of his children have been held captive, but when the whale-like tulkun Payakan assaults the human ship, a fight breaks out on board and the ship begins to collapse while the Na'vi prisoners are still inside.
Jake warns Neteyam to keep away from danger, but he obeys his father and aids in the release of his siblings and Tsireya. However, when they flee, Neteyam is shot and passes away in front of his family heartbreakingly.
Avatar: The Way of Water Release Date and Plot Preview
On December 16, 2022, Avatar: The Way Of Water exploded onto movie screens. The Way Of Water, which takes place more than ten years after the events of the first movie, opens in an era of large tranquility, with Jake Sully and Neytiri raising their family, which includes their daughters Tuk and Kiri as well as their sons Neteyam and Lo'ak.
Neytiri and Jake Sully 💙

Experience #AvatarTheWayOfWater only in theaters tonight. Get tickets now: https://t.co/9NiFEIpZTE pic.twitter.com/20WwCSc7ZW

— Avatar (@officialavatar) December 15, 2022
However, when mankind decides to colonize Pandora again under the leadership of a revived Colonel Quaritch whose memories have been implanted in an avatar body of his own, life on the planet is completely upended.
Jake and Neytiri seek refuge with the water-dwelling Metkayina tribe in an effort to protect their family, but it doesn't take long for trouble to track them down once more.
A Close Call for Quaritch
Colonel Quaritch, a significant character who nearly dies in Avatar 2, is one such figure. In the film's pivotal battle, Jake squares off against the evil Quaritch and chokes him to death before abandoning him on the sinking ship. If not for Spider, his kid, and the human who had been residing with Jake and Neytiri, Quaritch would have perished. Spider brought Quaritch to safety.
Despite the fact that he might have saved his father, Spider turned away from Quaritch after witnessing his brutality, and by the end of the movie, he was back with the Na'vi.
Avatar 2: The Way of Water Trailer
You can watch the Avatar 2: The Way of Water trailer below:
Ending Words
I hope you like this article. Please tell your friends about it and comment below if you enjoy it. Bookmark our website for more latest updates. Please stay connected with us on Lee Daily.com for more articles and recent news.