Elvis Persley Birthday: January 8 is Elvis Presley's birthday, which occurs at the beginning of the year. He was often told he couldn't sing, but he went on to become one of the most well-known musicians and vocalists in American history. Many Americans travel to Graceland, Presley's former home in Memphis to honor the man and his life.
Elvis Persley Birthday
Elvis Presley's loved ones, acquaintances, and admirers gathered at Graceland early on Sunday to commemorate the rock legend's 88th birthday. The yearly celebration, which was presided over by Presley's daughter Lisa Marie Presley, included a ceremonial cake cutting and an Elvis Presley Birthday Proclamation from the City of Memphis and Shelby County.
The 30-minute ceremony drew an unusually sizable crowd of Presley devotees to the front lawn of Graceland, a figure undoubtedly enhanced by the popularity of the 2022 Baz Luhrmann film "Elvis."
Elvis Presley Enterprises CEO Jack Soden welcomed the group. "I can speak with some authority having been here every year for many years," he said. "This is unquestionably the largest crowd we've ever had. You come from all over the world … and we love you for being here."
Glen D. Hardin, the longtime pianist for Presley's TCB band, and Alton Mason, who played Little Richard in the Baz Luhrmann movie, made brief cameos before managing partner of Elvis Presley Enterprises Joel Weinshanker spoke.
You may also consider the following:
Weinshanker noted that one of Presley's career ambitions "was to be in an amazing movie, with an amazing director, and be part of an amazing film. And I think we did that for him this year."
When introducing Presley's daughter, Lisa Marie Presley, he continued, "Graceland is perhaps the most renowned house in the world, and there is only one person whose house it is."
Lisa Marie Presley, wearing a long black coat and sunglasses, was greeted with huge cheers from the crowd. "Thank you. It's been a while. I missed you. I keep saying you're the only people that can bring me out of my house. I'm not kidding," she said, to cries of "We love you, Lisa Marie!"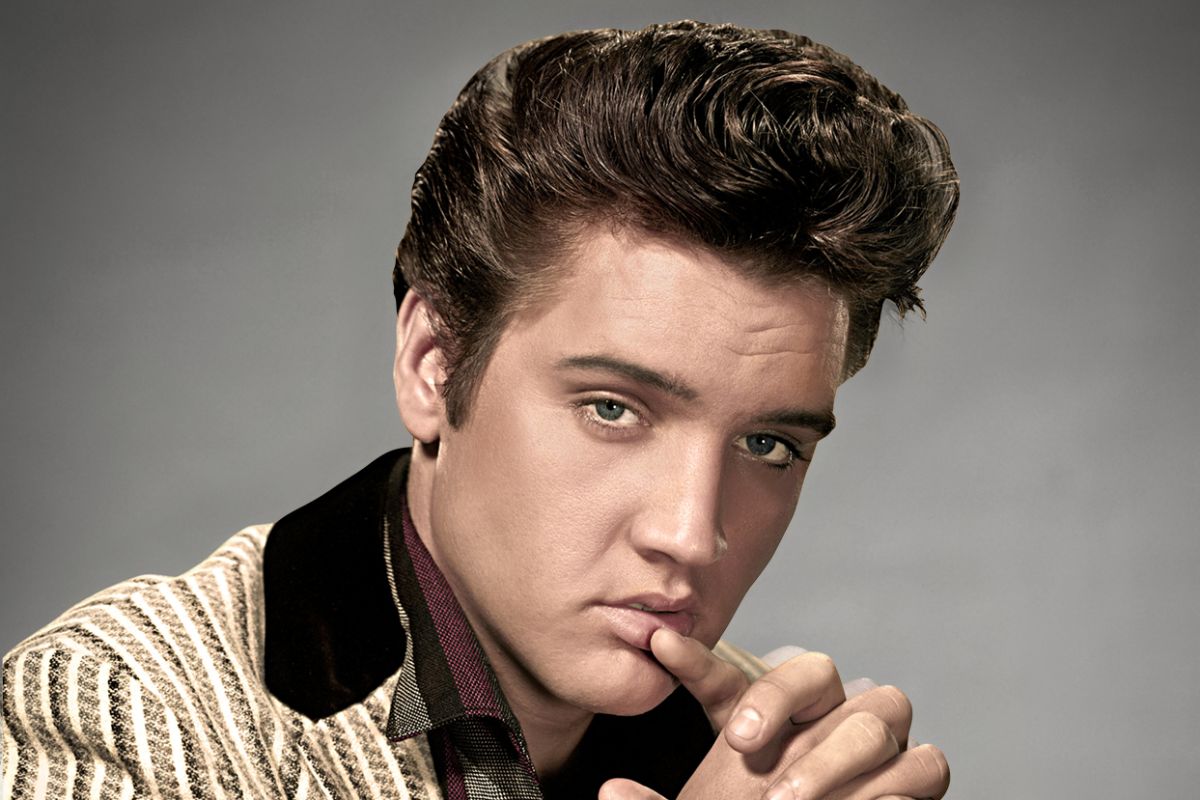 "I love you back and that's why I'm here. Today, [Elvis] would've been 88 years old; it's hard to believe. I think that he'd be proud. This year has been incredible. The movie is incredible, I'm very proud of it, and I hope you are too," Lisa Marie Presley said. "But it's so moving how you come from all over the world every year. It's moving to me and my family… so thank you."
The crowd sang "Happy Birthday" to end the ceremony as Lisa Marie Presley and representatives from Elvis Presley Enterprises unveiled a cake with an "Aloha from Hawaii" motif in honor of the legendary 1973 satellite music event, which is celebrating its 50th anniversary.
The "The Making of ELVIS" exhibition, a behind-the-scenes look at the making of Baz Luhrmann's film, which fits props, drawings, annotated scripts, 18 character costumes, and other items into a 3,000-square-foot space, was officially opened on Sunday by Graceland, continuing the celebrations of Presley's birthday. It is now planned for the show to be up through Labor Day.
Elvis Persley Background
On January 8, 1935, Elvis Aron Presley was born in Tupelo, Mississippi. 35 minutes before him, his identical twin brother was stillborn. Presley obtained a C in music in high school. He took his guitar into the classroom and sang the current hit, "Keep Them Cold Icy Fingers Off Me," after his music teacher informed him he had no talent for singing.
Elvis' Birthday Proclamation Ceremony is about to begin! @VisitGraceland

Join here: https://t.co/kkbCmboEZl pic.twitter.com/ulX3es63G6

— Elvis Presley (@ElvisPresley) January 8, 2023
Later, a classmate reported that the teacher concurred with Elvis' assertion that she didn't enjoy his singing style, saying she agreed with him. As a gift for his mother in August 1953, Presley paid for a few minutes of studio time to record a two-sided acetate with a remote chance of being found. Presley cut another acetate in 1954, but nothing came of it.
Soon after, he was told he had no future in singing after failing to audition for a professional band and a local vocal quartet. Sam Phillips sought a white individual who could expose black music to a broader audience. Sam Phillips was a producer for Sun Records who had shown interest when Elvis recorded his first acetate.
Elvis was brought in to record Jimmy Sweeney's song "Without You," but he fell short of the mark. Presley performed as many songs as he knew for Phillips, who was so moved that he instructed two musicians to prepare the music for a session. Presley took his guitar and began playing a blues song while jumping and dancing to relax and have fun.
He invited the bassist Bill Black and the guitarist Winfield "Scotty" Moore to join him in dancing and playing. As he turned to go, Phillips poked his head back in and questioned,
Closing
Please stay connected with us for more information on our siteLeedaily.com