Finally, Vienna Blood season 3 will premiere with a brand-new three-part series. The acclaim Vienna Blood deserves has probably not been given as much because it is a hidden gem. We fervently contend that it is one of the best BBC dramas currently accessible.
The series, which is set in 1900s Vienna, is based on the famous works by Frank Tallis. It chronicles the exploits of Oskar Rheinhardt, a weary police officer, and Max Liebermann, a young psychologist.
Both have excellent personalities, and their collaboration to solve Vienna's gruesome and frequently bizarre crimes works beautifully. Vienna serves as a character unto itself and serves as the ideal setting for the show.
Max's actor, Matthew Beard, comments on the evolution of their friendship as follows: "There was a disagreement between Max and Oskar in the first season. Max has reinforced himself because he knows he will encounter many obstacles while attempting to advance this brand-new science of psychoanalysis. And Oskar has little interest in the mental realm. They start radically differently.
"Then they start to accept one another's viewpoints, recognize one another's subtleties, and learn to see life's gray areas rather than being so definite about it. They develop a close bond, which helps both of them grow as individuals. They become a fantastic team by utilizing one other's skills in the second season when their friendship takes off.
"And a new level of tension appears in the third season. By this time, Max has authored a book about the criminal mind's psychopathy and some of their escapades. And Oskar now begins to question whether his conceit and ego don't just drive Max's fascination with these murders. Due to the new conflict, they work to comprehend one another on that front." Here is all the information you require regarding its return.
Vienna Blood Season 3 Release Date
The third season of Vienna Blood premieres on BBC 2 on December 14. Additionally, BBC iPlayer users will be able to view it there. A US release date is still pending. We will update this post as soon as we get any other information.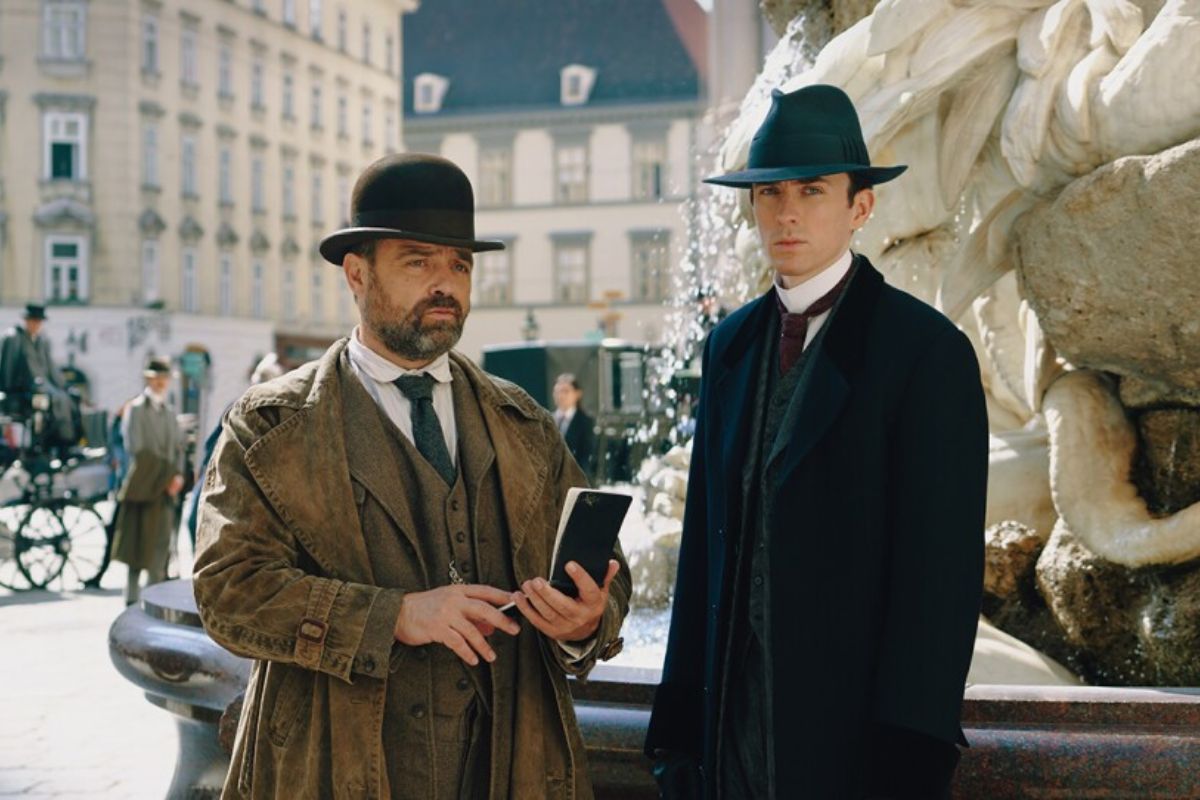 Who Are The Characters of Vienna Blood Season 3?
Juergen Maurer, a well-known Austrian actor, reprises his role as Oskar Rheinhardt, while Matthew Beard reprises his role as Max Liebermann. In the role of Clara, Max's former bride, Luise von Finckh, is back. The parents of Max, Rachel and Mendel Libermann, Amelia Bullmore, and Conleth Hill are back.
Want some related articles? We have covered some top articles. You can check the…
What's The Plot Of The New Series?
In the 90-minute premiere episode, Max and Oskar explore the world of high fashion! The BBC teases: "Max and Oskar realize that the beauty industry conceals dark and deadly facts after learning that a teenage seamstress was murdered in a high-end fashion house.
"Max must wrestle with the nature of beauty and the murkier waters of s*xual attraction to solve this case's murder mystery. It's a path that will take Max and Oskar from the world of couture to a world of exploitation and extortion that is much more terrible.
It will be intriguing to see if the moment Max and Clara shared in the last episode of the previous series develops. When asked about Clara's future, her actress Luise said: "This season is about Clara focusing on herself and maintaining her ground.
She has realized that not everything depends on men and that love can only exist when she is on their level while not relying on them. It could be worthwhile to read the novels if you like the show. A Death in Vienna is the first of the seven, followed by Mortal Mischief.
Is There A Trailer for Vienna Blood Season 3?
However, not yet. If you haven't seen the show, this trailer from the first season will give you an idea.
Final Words
If you are interested in learning more about the information offered in the preceding sentence, it is highly advised that you keep a constant connection to Leedaily.com. This is because you will have access to more information there.