Following a computer breakdown early on Wednesday that caused thousands of delays and hundreds of cancellations at airports around the country, the Federal Aviation Administration has lifted a ground halt on flights across the country.
The FAA grounded all leaving flights early on Wednesday morning, but shortly before 9 a.m. Eastern, they were allowed to take off again. But the number of cancellations and delays keeps rising. More than 640 flights were canceled and more than 3,700 flights were delayed. The FAA's halt order impacts nearly all commercial airline flights and flights operated by shippers.
According to aviation data company Cirium, more than 21,000 flights were scheduled to depart from U.S. airports today, most of which were domestic journeys. Additionally, 1,840 international planes were anticipated to arrive in the country.
The interruption had little effect on military operations or mobility, but some medical flights may obtain clearance
Air Mobility Command flights were unaffected, according to Air Force Col. Damien Pickart, a spokesman for the organization. Air Mobility Command is in charge of all troop movement and supply flights, including the C-17s that transport the president's motorcade vehicles when he travels and all flights that move troops from one base to another. The FAA and Air Mobility Command were collaborating on the problem.
President Joe Biden told reporters that he had ordered the Department of Transportation to look into the reason for the outage, despite the White House's initial claim that there is no proof of a cyberattack.
Before leaving the White House on Wednesday to accompany his wife to surgery at Walter Reed National Military Medical Center outside of Washington, Biden addressed the FAA issue. He claimed to have just received a briefing from Pete Buttigieg, the transportation secretary, who informed him that they had still not determined what went wrong.
"I just spoke to Buttigieg. They don't know what the cause is. But I was on the phone with him for about 10 minutes," Biden said. "I told him to report directly to me when they find out. Air traffic can still land safely, not take off right now. We don't know what the cause of it is."
Bizarre sight to land at ATL and not see any planes on the runway or waiting to take off. #Atlanta #FAA pic.twitter.com/ytEsAnw7hg

— Jeremy Nelson (@jnelsonWJCL) January 11, 2023
In a tweet, Buttigieg stated that he is in contact with the FAA and keeping an eye on the situation. A request for comment from the FBI was not immediately met. While delays were mostly experienced along the East Coast, they are now rapidly extending to the West Coast.
Do check out more related articles here:
The Notice to Air Missions System was being worked on according to the FAA
"We are performing final validation checks and reloading the system now," the FAA said. "Operations across the National Airspace System are affected." The agency noted that some functions are beginning to come back online but that "National Airspace System operations remain limited."
On Wednesday, Julia Macpherson learned of potential delays when traveling on a United Airlines aircraft from Sydney to Los Angeles.
"As I was up in the air, I got news from my friend who was also traveling overseas that there was a power outage," said Macpherson, who was returning to Florida from Hobart, Tasmania. Once she lands in Los Angeles, she still has a connection in Denver on her flight to Jacksonville, Florida.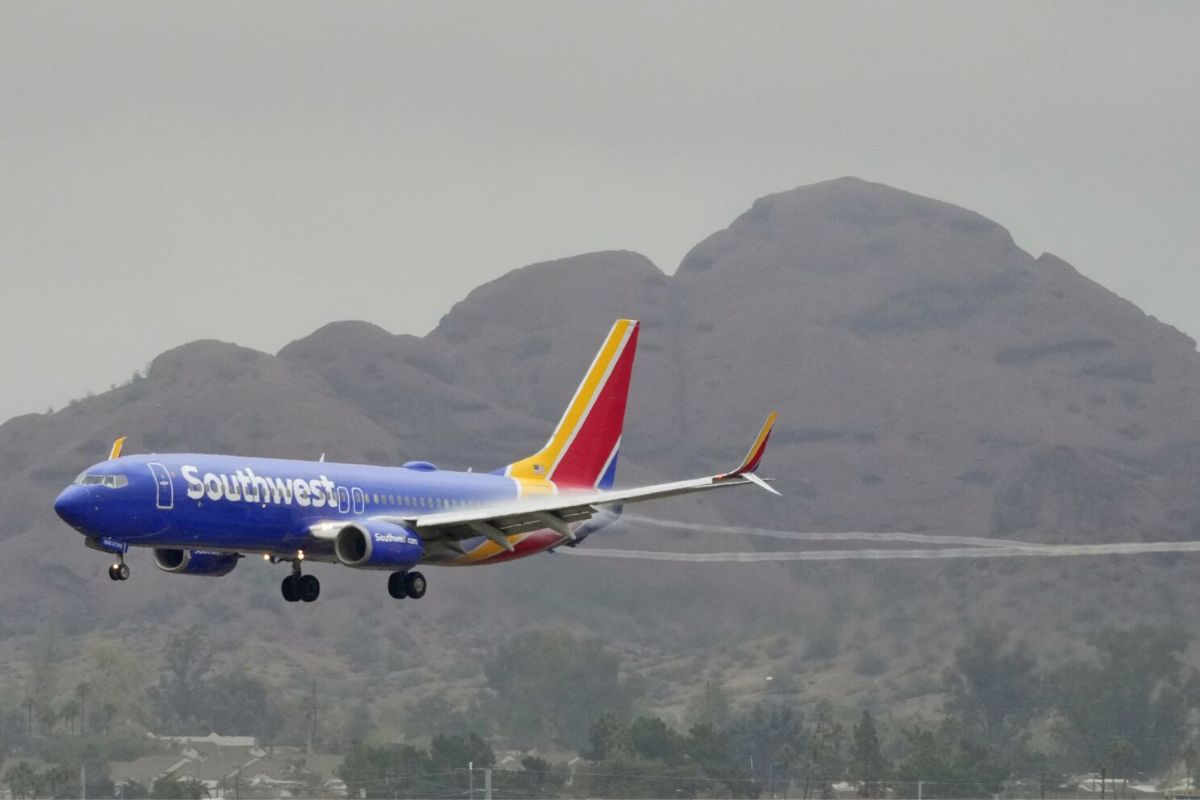 She claimed no statements regarding the FAA issue were made during the trip. When her original trip from Melbourne to San Francisco was canceled, Macpherson claimed she had to rebook a flight from Sydney to Los Angeles, which caused a delay in her travels.
The FAA is currently repairing the Notice to Air Missions System
Pilots are required to review NOTAMs, or Notices to Air Missions, before starting a flight. These documents detail potential adverse effects on aviation, from runway construction to the possibility of icing. Before going online, the system was telephone-based, requiring pilots to call certain flight service stations to obtain information.
Do check out more related articles here:
The NOTAM system doesn't seem to have many failures
"I don't ever remember the NOTAM system going down like this. I've been flying 53 years," said John Cox, a former airline pilot and an aviation-safety consultant.
According to an FAA advisory, the NOTAM system malfunctioned at about 8:28 p.m. Eastern on Tuesday, preventing pilots from receiving new or updated notices. The FAA turned to a telephone hotline to maintain departures overnight, but it overloaded the telephone backup system when daytime traffic increased.
The U.S. military has its own NOTAMS system independent from the FAA system, and the military's system was not disrupted by the outage, according to Air Force spokesperson Ann Stefanek.
Flights from Europe to the United States seemed to be mostly unaffected.
Services to the United States are still being provided, according to Irish airline Aer Lingus, and Dublin Airport's website indicated that its flights to Newark, Boston, Chicago, and Los Angeles were departing on time.
"Aer Lingus plans to operate all transatlantic flights as scheduled today," the carrier said in a prepared statement. "We will continue to monitor but do not anticipate any disruption to our services arising from the technical issue in the United States."
This is only the most recent inconvenience for Americans who had to deal with flight cancellations during the holidays due to winter weather and a problem with Southwest Airlines' staffing technology. As travel demand surged during the COVID-19 outbreak, they also encountered long queues, missing luggage, cancellations, and delays over the summer. They also saw staffing reductions at airports and airlines in the United States and Europe.
As it made progress, the FAA promised to provide frequent updates. Stay tuned with us on Leedaily.com for more latest updates and recent news.