As viewers get ready to watch some familiar and unfamiliar personalities hit the small screen, Bravo gave Southern Charm viewers a hint about the forthcoming season.
The news that Southern Charm season 9 production and certain cast changes are well underway will excite Bravo viewers. The Charleston team has returned for another exhilarating season of illuminating how they live privileged lifestyles. Followers had observed the South Carolinians for years as they worked, went on dates, and partied in the little Southern town.
The upper-class society of Charleston, South Carolina, is represented by Southern Charm. Over the past few seasons, Bravo viewers have had access to Kathryn Dennis' historic plantation home, Craig Conover's passion for sewing, and what it's like to be a trust fund kid who doesn't have to do anything like Shep Rose.
Charleston residents have let viewers into their life since 2013 to reveal the drama that goes on in their inner circles. However, as viewers are well aware, not everything in the South is ideal.
Do check out more related articles here:
Who Will Return & Who Won't For Season 9 Of Southern Charm?
Undoubtedly, viewers would prefer to see a tighter-knit group than what was depicted in Southern Charm season 8, and it appears the network is in agreement. Kathryn confirmed her departure from Southern Charm ahead of the upcoming season in an exclusive interview with People.
Naomie Olindo, who returned last season, won't be returning, according to an allegation made by @Queensofbravo, but Madison LeCroy will be "back full throttle." Madison even posted several Instagram pictures with Patricia Altschul and Whitney Sudler-Smith, the creator of Southern Charm, as well as Madison's new husband, Brett Randle.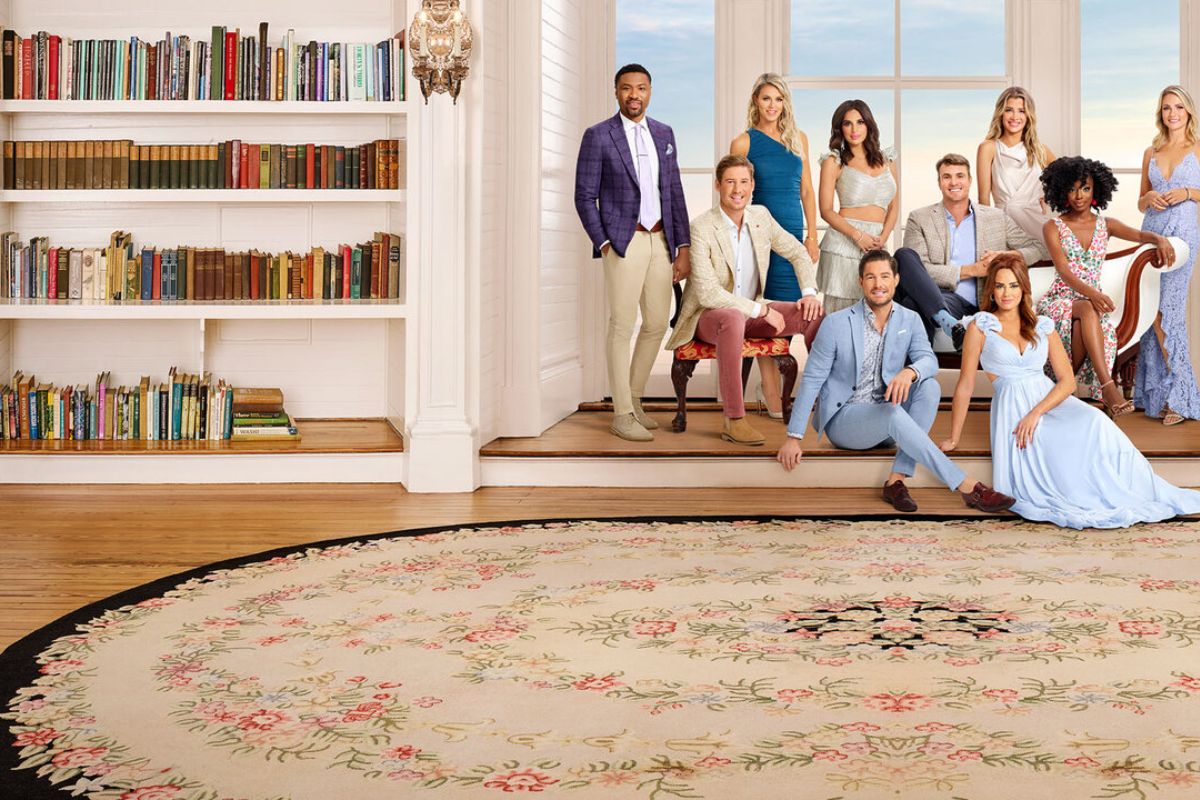 Some familiar figures, such as Shep's ex-girlfriend Taylor Ann Green, might not return, especially given how difficult the split was for both of the Southern Charm actors. Leva Bonaparte, who started her spin-off, Southern Hospitality, is also being scrutinized. Fans can only speculate on who else may or may not return to the show and hope that their favorite actors are cut because so much is still unclear.
Scroll down for everything we know so far about season 9 of Southern Charm:
Kathryn Is Out!
Kathryn has announced that she will leave the cast permanently in January of 2023. Growing up on the show, she said in a statement at the time, she made connections with other cast members that she would "always appreciate."
"The love y'all have shown for me not only gave me the strength I needed to tackle all [my ups and downs] but helped me realize that I wasn't alone. I'm so grateful," the original cast member explained. "I'll be carrying that love with me as I enter this next chapter of my life, away from the Southern Charm lens. I'm thankful for Bravo, the producers at Haymaker, and my Charleston cast mates for everything."
Madison Will Return 'Full Throttle'
"You're going to see what I have going on. I know last year, I kind of took a step back and this year I'm coming back full throttle," the hairstylist revealed during her "New Year Fitness Goals" Amazon Live! stream in January 2023. "And yeah, I'm going to show you guys what I've been doing, what's going on with me, where I'm at in my life, so that will be fun and interesting to do."
Where Does Austen Stand With Ex Olivia?
After meeting in late 2021, Olivia said during the season 8 reunion special that they were no longer dating. The special was shot in September 2022. She said to host Andy Cohen at the time, "I was ready to be in the relationship, but it was him that, like, couldn't figure it out.
The "Pillows and Beer" podcast cohost, for his part, exclusively told Us in October 2022 that he wouldn't rule out a possible reconciliation in the future. "I would never say never with her. She's such an important person in my life and, like, she was huge for me, you know, this year to kind of get back to, you know, who I think that I am," Austen explained. "So, I would never say never with that one."
Do check out more related articles here:
Are Taylor and Shep Back Together?
Taylor and Shep announced it quits after more than two years of dating, Us confirmed in July 2022. The clinical assistant sobbed during the season 8 reunion special, which aired in October 2022, about Shep moving on so swiftly after the breakup.
"We spent two and a half years together. You've allegedly slept with over 300 women," Taylor claimed on the show. "You went out. You partied. Now you've wrapped me into this slew of whores who you've f—king. And now I'm just a number. And that's what f—ked me up in the head."
Later that month, Shep revealed to Us in an exclusive interview at BravoCon that despite their breakup, he will "always be in love" with Taylor.
Taylor, for her part, confessed to Us in October 2022 that she thought that she and the Average Expectations author would get "back together" if Shep worked on himself. "But that's not the case, so we're good," she said at BravoCon. "I wish him well."
Are Leva and Craig Still Feuding?
In the season 8 finale, which aired in September 2022, the restaurant owner and Craig got into a furious altercation. The founder of Sewing Down South expelled Leva from his Christmas party as a result of their altercation, which put a strain on their enduring friendship.
Even though they seemed friendly during their reunion special, which aired the following month, nothing had been forgotten. Leva exclusively revealed to Us at the time of the altercation, "[That evening] drastically changed our friendship"
But the co-founder of Bourbon 'N Bubbles assured Us in November 2022 that she and Craig had since "made peace," and the entrepreneur had praised her for her offshoot program, Southern Hospitality
Stay tuned with us on Leedaily.com for more latest updates and recent news.