A rare film acquired by NASA shows a black hole devouring a star and ejecting a cloud of gas larger than our solar system. Even though NASA's newer James Webb telescope has been getting all the attention lately, the actual footage was taken by the Hubble thanks to a lucky alignment of the star's collapse with the telescope's position.
This allowed astronomers to keep an eye on the event for longer, allowing them to collect more data and check it against their theoretical models back on Earth. Collapsed stars form a gas cloud around the black hole that is the size of the Milky Way and has the shape of a donut.
NASA presented the Hubble Space Telescope's March 2018 capture of a black hole devouring a star during an astronomical symposium in Seattle earlier this month. NASA calls these kind of collisions between stars and black holes "tidal disruption events," and they occur when a star is traveling through space and unexpectedly encounters a black hole.
The gravity of black holes is so enormous that it is thought to be the cause of their ability to absorb light. In general, a black hole can hold as much mass as a hundred suns, while the largest ones, known as supermassive, can hold as much as a billion suns.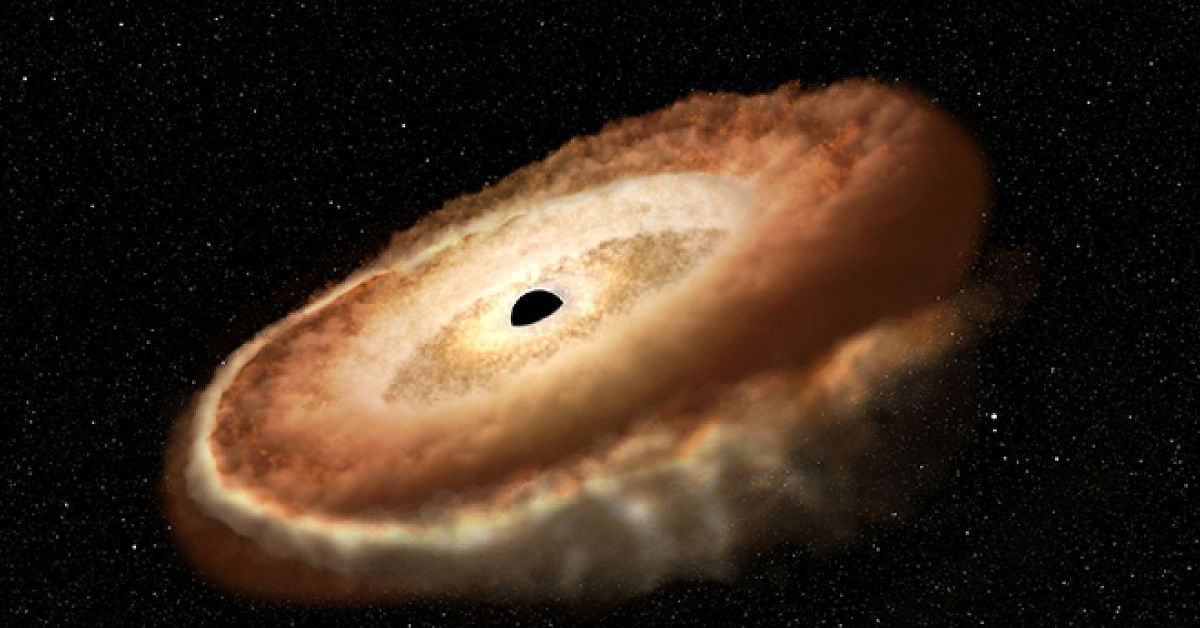 Sagittarius A*, with a mass of 4.3 million Suns, is the Milky Way's supermassive black hole, while Pheonix A is the largest black hole yet discovered. This monster, which resides at the centre of the Pheonix cluster and has a mass of 100 billion suns, is located 5.7 billion light-years from Earth.
You can also check
As a result of the star's remains being dragged into a donut form by the black hole surrounding it, NASA has given this phenomenon the official name AT2022dsb. At the center of the galaxy ESO 583-G004, the star is located an incredible 300,000,000 miles from Earth.
Astronomers were able to learn about AT2022dsb, a star so far away that it is beyond comprehension, by studying its ultraviolet light emissions through the light ranges of its constituent elements, such as carbon and hydrogen.
The side of the moon you never saw with your own eyes
Credit: NASA pic.twitter.com/AHrBbl1aHc

— Black Hole (@konstructivizm) January 16, 2023
Astronomers from Ohio State University's All Sky Automated Survey for SuperNovae (ASAS-SN) programme were the first to detect the event. Almost twenty telescopes spread throughout the globe make up the automated program known as ASAS-SN, or "Assasin" (whether in honor of the black holes it helps track down is uncertain).
Since it was set up, the system has uncovered several tidal disruption events and supernovae. Because of AT2022dsb's proximity to Earth, astronomers using the Hubble telescope were able to observe it for longer than usual, as reported by NASA.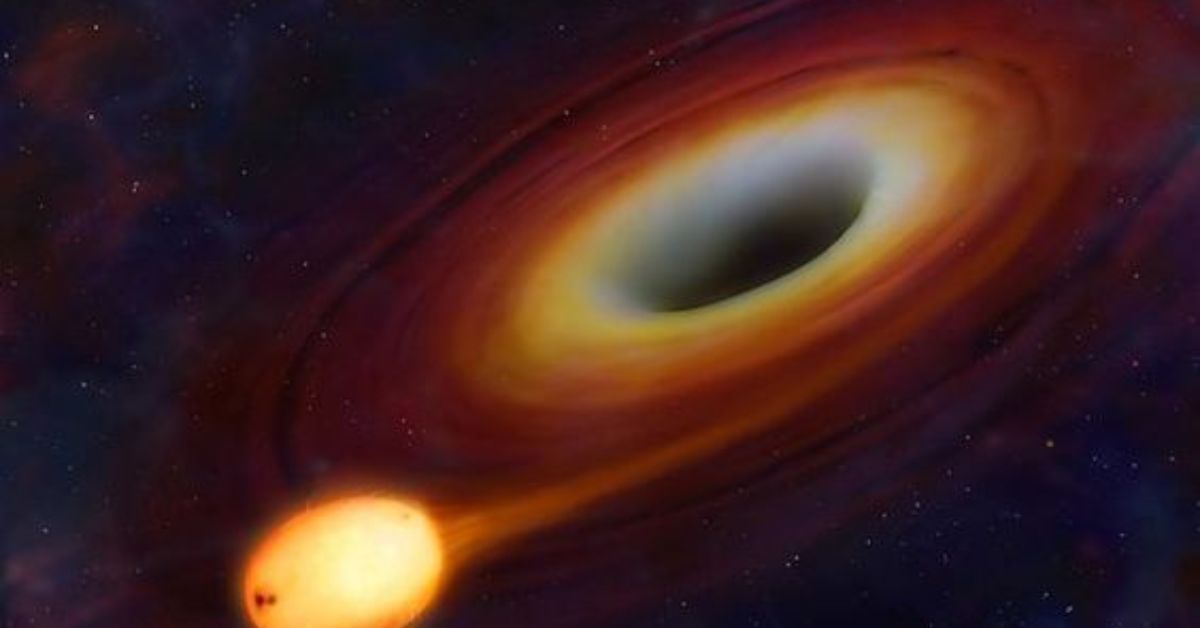 Since of the extra time, ultraviolet light could be used, which is crucial because it gives astronomers more information about the components of an event. X-ray light is typically used to study such phenomena, however, it provides very little information.
According to Harvard & Smithsonian Center for Astrophysics director Peter Maksym, the star's outgoing wind clocked in at a mind-boggling 20 million miles per hour.
You can also check
If a star wanders too close to a black hole, its gas will be pulled in and then it will be progressively torn apart. In the end, the star's remnants are sucked into the black hole after they orbit it in a doughnut form.
Stay connected with us for more information or Recent news on our site Leedaily.com