China Economy to Grow by 3% in 2022: China's GDP grew by 3% in 2022, one of the poorest annual performances in recent memory as Beijing's zero-COVID policy and weakening global demand damaged the second-largest economy in the world.
The nation's yearly growth fell far short of the 5.5% official objective set earlier after numerous financial organizations lowered their economic growth projections for the troubled country. According to official data issued on Tuesday, the economy expanded by 2.9% on a year-over-year basis between October and December, slowing from the third quarter's 3.9% growth.
The most recent figures are China's weakest since 1976, except for a 2.2% annual expansion in 2020 at the start of the epidemic. At the same time, the nation is navigating a crisis in its crucial real estate industry due to a wave of loan defaults by indebted developers.
"The foundation of domestic economic recovery is not solid as the international situation is still complicated and severe while the domestic triple pressure of demand contraction, supply shock, and weakening expectations is still looming," the National Bureau of Statistics said.
You can check out Our Previous Article-
According to Carlos Casanova, an economist at Swiss private banker UBP, it is unusual for growth numbers to be so much below government targets.
"This would be the first time in [Chinese Communist Party] history that the government misses a GDP growth target by such a large stretch," he said. "Nevertheless, investors are keen to look past this fundamental shift as they are focused on a consumption-led recovery that should take hold from Q2-23 onward."
For 2022, UBP predicted a growth rate of 2.7%. A developer debt issue resulted in the abandonment of numerous residential projects, which hurt the economy in China and prompted homeowners to go on strike over mortgage payments.
With official figures released on Tuesday revealing that property investment fell 10% year over year in 2022, the first annual decrease since records began keeping track in 1999, confidence in the industry, which contributes more than 25% of GDP, has plummeted.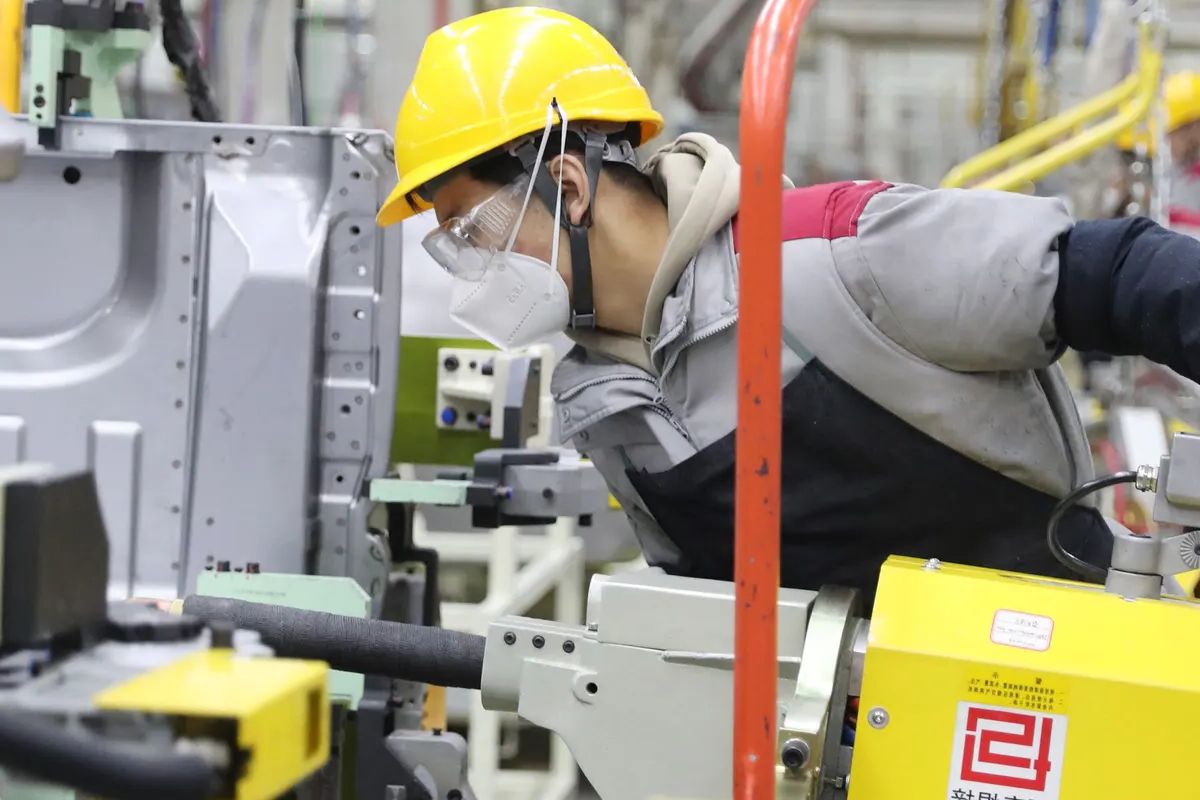 The highest drop in floor area sales since records began in the early 1990s occurred last year, compared to 2021 when they fell by 24.3%. After dismantling a zero-COVID policy that had hampered growth and supply chains as authorities frequently implemented citywide lockdowns, including a two-month shutdown of the financial hub Shanghai last year, China has also been dealing with an increase in viral infections.
Although significant cities claim to have reached the peak of infections, authorities anticipate a second outbreak wave later this month as millions travel for the Lunar New Year holidays. The problems ahead are highlighted by the poor fourth-quarter GDP numbers after China's draconian viral measures severely hurt retail sales and industrial production.
"This deceleration demonstrated the pressure of uncertainties associated with COVID on the Chinese economy; first from the zero-COVID policies and then the mass infection," said Chaoping Zhu, Shanghai-based global market strategist at J.P. Morgan Asset Management.
#China's population decreased in 2022, with the natural population growth rate dropping 0.60‰, data released by the National Bureau of Statistics showed on Tuesday. pic.twitter.com/6xO7zCzjlC

— China Economy (@CE_ChinaEconomy) January 17, 2023
Analysts believe that growth will be hindered by persistent breakouts and a rising death toll before picking up in the year's second half. According to a survey of Nikkei economists, China's GDP will increase by 4.7% in 2023.
"We expect to see a sustained economic recovery in 2023 due to reopening and policy stimulus," Zhu said. "Service sectors should be the early beneficiary when pent-up demand is released. Sales of consumer goods might also pick up due to improving confidence and continued policy support."
"On the other hand, risks persist in the property sector and local government debt, which requires further credit support."
According to tradition, China will reveal its GDP goal for this year in March along with the formation of a new government cabinet, which is likely to be led by Li Qiang, the recently designated party's No. 2 and a close ally of President Xi Jinping.
To keep up with the latest events, check out Leedaily.com and forward this article to your friends and family.