It's not uncommon to hear people say dynasty fantasy football is the best way to play the game.
So why is that?
Some of the reasons that dynasty might be best include:
It's the most realistic. The entire objective of fantasy football, regardless of league format, is that you're like the general manager. As part of that, you might want the most realistic simulation of what it's like to be a GM, and that's what a dynasty can deliver. When you're not able to start over from scratch every season as you do in a redraft league, you're thinking more like you would if you were actually in the NFL.
There's more of a challenge. When you keep the same roster from year to year, every decision you make is more impactful and significant, so there's a higher level of challenge. You have to think about how a player is going to affect you in the weeks or months ahead, but also in the coming years. You have to do major homework because your rookie draft picks and starter draft picks are going to stay with you for a long time. There are a lot more variables overall, so experienced fantasy players tend to transition to dynasty because they want the added challenges it brings.
You need more skill. You have to pay attention to every little situation as it develops. You need a vast level of knowledge, much more so than what you need to do well in a redraft league. You have to stay familiar with depth charts as they're updated, and you need the ability to evaluate players' talent even if they don't have a major role yet.
The trades are more complicated.
There's no off-season. If you truly love the game of fantasy football, then you're probably going to prefer the fact that dynasty essentially has no off-season.
Below are some of the other things you know about a dynasty fantasy league.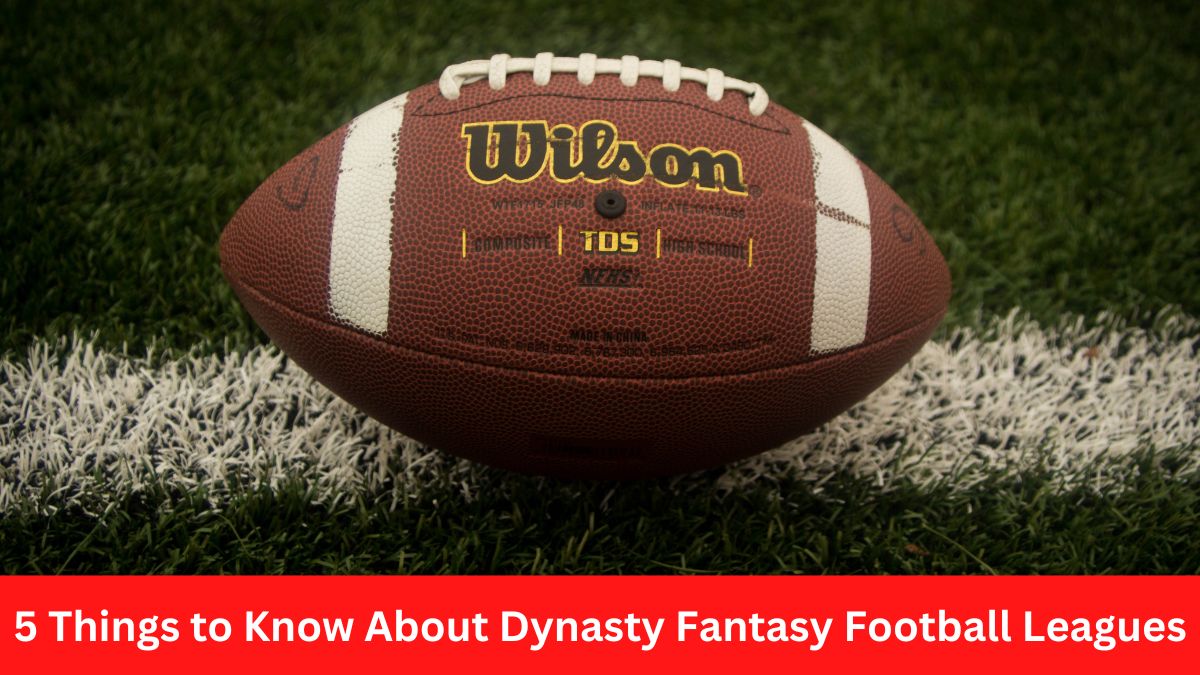 1. Finding a League
If you want to play dynasty, you have two primary options available to you as you get started. One is that you can join an existing league, but this means you have to take over an existing team as well. Usually, if a manager's abandoned their team, it was because it wasn't very good, and they were getting tired of not being competitive.
You might not love the idea of taking over a bad team, but that's the only way you can join an existing dynasty league.
Your other option is to start your own. This is great because you can start fresh and build a league of like-minded players. That also becomes the challenge, though. You're theoretically going to be playing in league with these people for years, so you need to enjoy interacting with them.
You also need to make sure they're as committed to the league as you are and that they're willing to stay with it for the long haul. You also need league-mates who are truly passionate about the NFL because dynasty is a big commitment.
2. When To Start a League
If you decide you want to start your own dynasty league and be the commissioner, first, take into consideration that you're going to have to do a lot of work outside of the app, which contrasts with redraft leagues.
If it's still for you, you can start a dynasty league pretty much any time. You might opt for March when the redraft leagues are starting up, but sometimes it can make more sense to do it after the NFL draft. You might wait a couple of weeks at least to do your startup draft so that you have a better understanding of the offense of the teams.
You can also do your startup draft in advance of the NFL draft, and then you can do a reverse-order rookie draft.
The term startup draft is a reference to your first draft when your league starts, and then after that, with dynasty, of course, the teams keep their players indefinitely unless they trade them or drop them to the waiver wire.
A rookie draft is those subsequent events where your league mates can draft only rookies.
3. Rosters and Starting Lineups
The rosters in dynasty are going to be larger than in a redraft league. You might prefer to have a roster of at least 25 players.
With a deeper lineup, there's an inherent sense of reward for those managers that put together strong rosters. Trades also happen all season in a dynasty league, so lineups that aren't deep enough impact the quality of trades that can happen.
4. Draft Style
If you're not joining an existing league and you're starting your own, you'll have to figure out a style for your startup draft.
Auction might work well in a dynasty context. You don't want to have a lot of random elements in your draft since you're creating a team that you'll have for the duration of their career. You want to be able to predict the players who will end up being standouts, and that means it's best to give the opportunity to draft every player.
The rookie draft is usually five rounds, done in a linear, non-snake format. Most dynasty leagues will have this be determined by the reverse order of the standings from the previous season. Your rookie draft takes place during the off-season, and it can go before or after the actual NFL draft.
5. Taxi Squads
Finally, taxi squads are one more element that can be integrated into dynasty fantasy to make it more realistic.
This is like the dynasty fantasy football version of a practice squad, where you can create a stash of players not on the active roster. These might be rookies or second-year players, although the specifics will depend on the rules of your league. There are similarities with the IR slot, and these players can't be put into your starting lineup.