Kyle Richards, a Real Housewife, clarified that neither plastic surgery nor the Type 2 diabetes drug Ozempic, which has become popular for weight loss, contributed to her current physique. Off-camera this time, Kyle Richards is clearing the air.
Kyle Richards is responding to assuming commenters with a clap. The 54-year-old member of the Real Housewives of Beverly Hills responded to several Instagram users' comments on a Page Six piece from Monday night that referenced a recent bikini selfie Richards had shared to her Instagram Story.
Following accusations from followers that she was using Ozempic, the Type 2 diabetes prescription making headlines as a weight-loss treatment, the Real Housewives of Beverly Hills star answered.
"I am NOT on Olympic," Kyle replied to a fan under a photo she posted on Instagram on January 5 of herself and her girlfriends, including former Real Housewife Teddi Mellencamp, after working out. Kyle responded with, "Never have been," in his follow-up.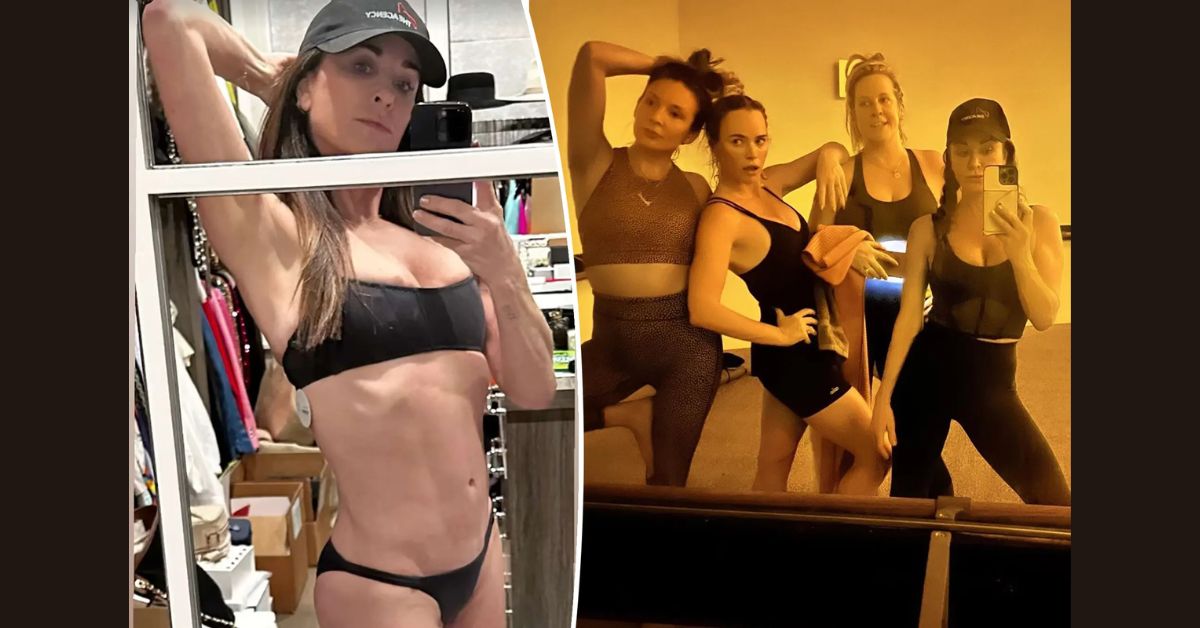 However, many continued to speculate about Ozempic under another Instagram post by Page Six on January 16 in response to Kyle's Instagram Story photo of herself wearing a black bikini.
"Ozempic?" a follower commented, to which the Halloween Ends actress reiterated, "I am NOT taking Ozempic. Never have."
"I think it's many visits to the plastic surgeon," read another comment, to which Kyle explained, "I have never tried Ozempic, and this is not from plastic surgery. I did have a breast reduction in May."
"I'm honest about what I do," the 54-year-old continued. "But if giving plastic surgery credit makes you feel better, then pop off, sister," with a kissing-face emoji.
Do check out more related articles here:
Kyle Richards and Mauricio Divorce: Umansky Calls RHOBH Drama "Toxic"
Kyle hasn't used Ozempic, but other famous people have, including influencer Remi Bader, who recently talked about how using Ozempic to treat her type 2 diabetes affects her general health.
"It was brand new, just got FDA approved, no one knew about it, and I was so scared," Remi recalled during the January 12 episode of the Not Skinny But Not Fat podcast. "They said I need this. And I had a lot of mixed feelings." 
After TikToker stopped using the substance, a cycle of "bad bingeing" began.
"I saw a doctor, and they were like, 'It's 100 percent because you went on Ozempic,'" the 27-year-old continued. "It was making me think I wasn't hungry for so long. I lost some weight. I didn't want to be obsessed with being on it long-term. I was like, 'I bet the second I got off, I'm going to get starving again.' I did, and my binging got so much worse. So then I blamed Ozempic."
When E! News contacted Novo Nordisk for comment, a representative said that Ozempic is "not approved for chronic weight management." According to the brand's statement, type 2 diabetes in adults is treated, blood sugar is improved, and the risk of significant cardiovascular events is decreased.
Do you know that Kyle Richard has undergone plastic surgery? She said something unique about her transformation journey, know complete information about this…  Kyle Richards Looking Glorious After Plastic Surgery Transformation.
Final Lines
It is strongly recommended that you maintain a steady connection to Leedaily.com if you are interested in learning more about the information provided in the preceding sentence. This is because you will have more information available there.