Alongside Martin, Streep and costars Selena Gomez and Martin Short, and Paul Rudd, who will play the resident homicide victim in the upcoming season, is seen in a happy set photo.
This Building is filled with nothing but legends!
Meryl Streep, 73, joined the cast of the popular Hulu series Only Murders in the Building on Wednesday, as season 3 filming officially got underway, according to Steve Martin.
"The filming of Season 3 of 'Only Murders in the Building' has begun! A cast to dream of," Martin, 77, wrote on Twitter beside a black and white photo of Streep and Martin smiling alongside Martin Short, Selena Gomez and new costar Paul Rudd.
Martin's tweet was addressed by the show's Twitter account, which wrote, "It is an HONOR to have Meryl in our building!"
Gomez, 30, posted a video on Instagram showcasing her costars to express her happiness over Streep joining the cast. "I could cry 😭 season 3 is coming!" the Golden Globe nominee captioned the post.
"Hey guys, we're on set! What are we shooting? Season 3! The gang is back!" Gomez says as she pans the camera to her costars, Martin, 77, and Short, 72. "Yay! Could this honestly get any better? Oh, wait!"
She then pans the camera to 53-year-old Rudd, a recent cast member, who quips, "Well, I do think it could get a little bit better."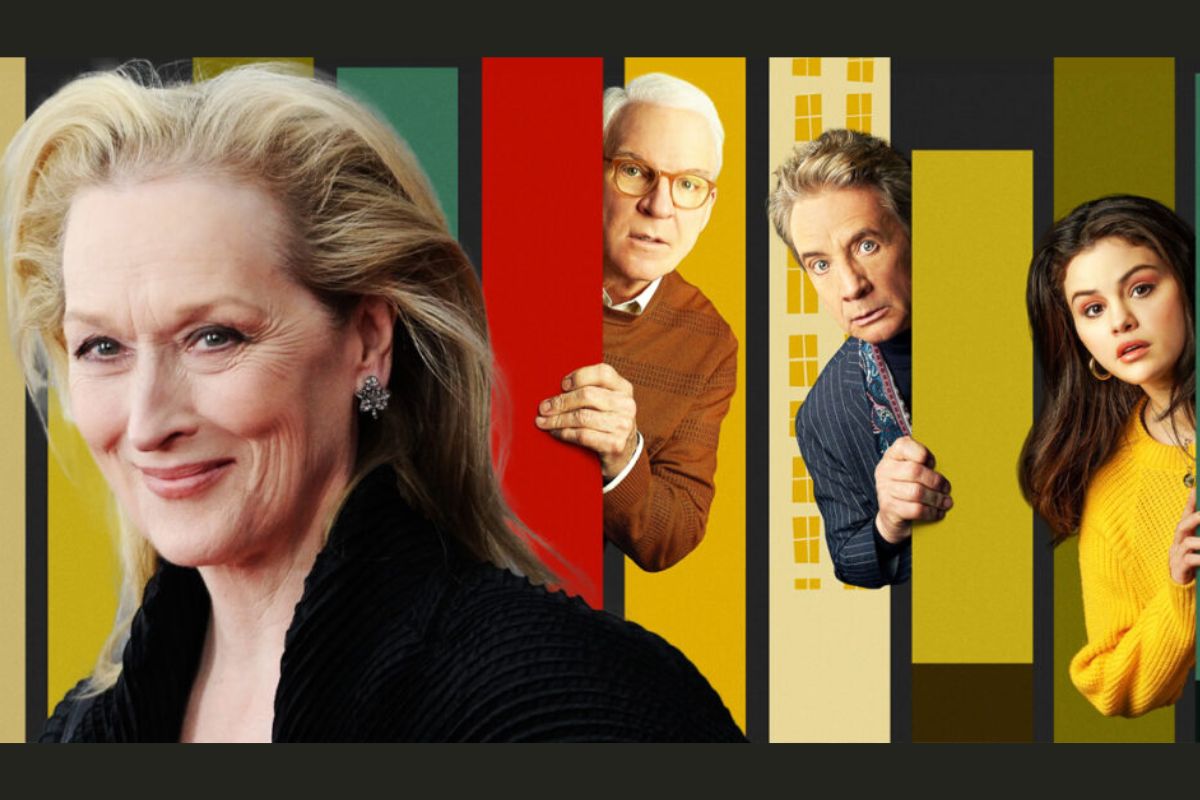 Streep amusingly peeks over Gomez's shoulder as she and Martin joke about what Rudd might have meant by his remark.
"Steve, do you want a pillow?" Streep asks Martin, who thanks her for placing a pillow behind his back. "Marty, anything you need?" Short follows Streep's question by jokingly telling her, "Just the tea that I had asked for half an hour ago, thank you."
"I'm okay. Thank you, ma'am. You're sweet," After telling The Devil Wears Prada actress, Gomez responded to Streep by opening her lips in surprise.
The most recent cast member for OMITB's third season is Streep. The show's season 2 conclusion indicated that Short's Oliver was allowed to direct a Broadway production that included prominent actor Ben Glenroy, who Rudd portrayed, a former contender for People's S*xiest Man Alive. That is, until opening night, Ben suddenly passed out in front of a raucous crowd.
At the time, series co-creator and executive producer John Hoffman stated in an exclusive interview with PEOPLE that choosing Rudd for the unexpected part "was a true bit of dream casting for us."
He teased, "As those who know our show know well, many twists await regarding the story of 'Ben Glenroy' in our season 3."
Jesse Williams, a star of Grey's Anatomy, is reportedly scheduled to participate in the show, Deadline reported in October 2022. No specifics regarding his personality have been revealed.
In August 2021, Only Murders in the Building made its Hulu debut to great fanfare. The streaming service gave the show a third season renewal in July, midway through its second season run this summer.
Only Murders in the Building's first two seasons can stream on Hulu.
Final Lines
Follow us on Leedaily.com for more details. If you share this post with your friends, we'll be able to bring you more great stuff. Also, if you've reached any exciting conclusions about this article, let us know in the comments below. We like to read your decisions and judgments and give you a full report.