Only season three of Murders in the Building has been officially confirmed, and the release date for the following installment is still pending. The second season introduced a newly dead body into the lives of the Only Murders in the Building gang just as they believed they were safe. However, who wants a quiet life when they have a successful podcast to run, especially in New York?
In the season two finale, Mabel, Chris, and Oliver are among a sizable Broadway audience who witness Paul freaking Rudd (or Ben Glenroy in this reality) suddenly falls and passes away on stage.
However, everyone is aware that something is wrong. Who the devil is doing it and why is the question. It seems like only a team of nosy podcasters could crack this case. But will there be a season three, and when can we anticipate it?
Here is all your information on Only Murders in the Building season 3.
When Will The Only Murders In The Building Season 3 Possibly Be Available?
Finally, the debut date for Only Murders in the Building Season 3 has been set for August 8, 2023. The show's debut season premiere occurred in August, and season two premiere occurred in June.
Do check out more related articles here:
Slow Horses Season 3 & 4 Release Date Status Renewed By Apple TV+
Who Will Return In "Only Murders in the Building Season 3"?
Without Steve Martin as Charles, Martin Short as Oliver, and Selena Gomez as Mabel, Only Murders obviously wouldn't work. You can be sure they'll return because they saw what happened to Ben Glenroy firsthand and have a podcast at their disposal to look into this serious crime.
Martin, who also serves as the show's producer, recently alarmed viewers by implying that he might consider retirement. But fortunately, it sounded like he would want to finish his work on Only Murders first.
"When this television show is done, I'm not going to seek others," he told Hollywood Reporter in August. "I'm not going to seek other movies. I don't want to do cameos. This is, weirdly, it."
In a later conversation with E! on the Emmy red carpet, he clarified some of the remarks.
"It's a little overstated," Martin said. "They asked me, 'Do you think about retirement?' I said, 'Well, this is it. I'm doing a television show, I've got a book coming out and I'm touring with [Short]'. That is my retirement – that's what it will look like."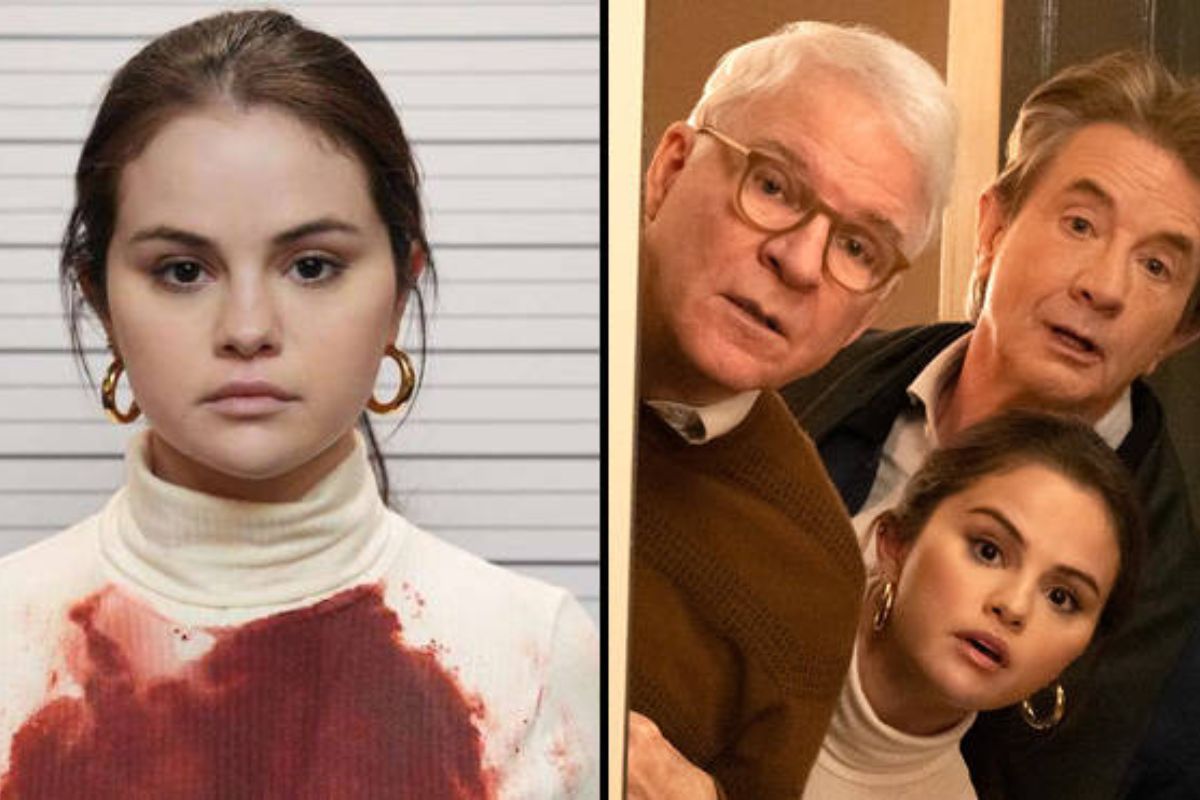 But let's get back to season 3. As his death is described through flashbacks, Paul Rudd, now our new resident murder victim Ben, is almost guaranteed to appear.
Tina Fey will probably return as Cinda Canning as well—after all, why would she pass up the chance to delve into a celebrity's passing? She might even join forces with the OGs.
With the addition of Grey's Anatomy actor Jesse Williams, Only Murders in the Building is bringing in some fresh talent.
Williams, better known for his role as Dr. Jackson Avery, has given up wearing surgical scrubs since his Grey's Anatomy happy ending, in which he reconciled with his ex-wife Dr. April Kepner following what can only be characterized as an arduous romantic journey.
Williams will now fully commit to his work as a documentary filmmaker. It has been reported that way. It appears that he will take a particular interest in the case that will shock the occupants of the apartment complex.
Apart from that, nobody can say for sure as Arconia members arrive and depart and we leave the structure and its occupants.
What Will Happen In The Only Murders In The Building Season 3?
Season three of Only Murders will probably continue up where season two left off, a year after the murder of Bunny Folger was solved and in the theatre where Ben is found dead. It will probably follow a similar style to its predecessors as the team tries to uncover the truth, with flashbacks as the three try to put together what precisely happened to him.
Was he killed, or was there another motive? What threat did Charles make to him specifically? Charles was an absolute darling, so what did Ben do to earn his fervent hatred?
Do check out more related articles here:
Christmas Games: Don't Forget To Play These Games on Eve
Only Murders In the Building Season 3 Trailer
You're currently out of luck when it comes to trailers, sadly. We won't likely see the cast back on set until after season two, which just ended. But keep an eye on this page, and we'll let you know about any hints or new information.
You can also watch the previous trailer of the show… The show is currently streaming on Disney+ in the UK and Hulu in the US.
Final Words
If you're interested in learning more about the information offered in the preceding article, visiting Leedaily.com regularly is highly recommended. That's because more information awaits you there.