The Last of Us Easter Egg that Google has hidden in plain sight is very cool. All you have to do is look up the title. Although we're not sure if the Easter Egg is accessible elsewhere, we can attest that it functions when searching for The Last of Us on Google's American website. Do not bother if you still cannot see it. Could you continue reading to learn what it is?
The Last of Us Easter Egg explained by Google
An emblem with a mushroom shows at the bottom of the page when people search for "The Last of Us." Repeated clicks on the mushroom will cause what appears to be a fungus to grow all over the browser window. Your screen will appear as follows:
I honestly don't have the patience to click indefinitely because there doesn't seem to be any end to this fungus development, but if you want to give it a shot, please do and report back on the results.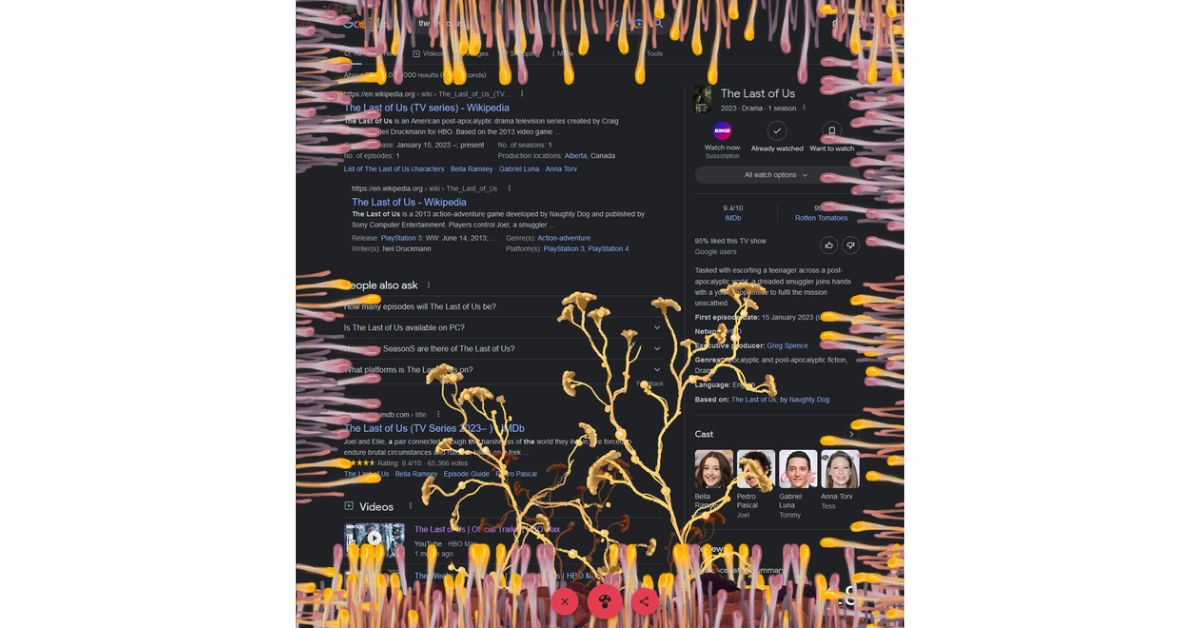 Google provides a method for disseminating growth on social media. A direct link to the search results for the currently very popular The Last of Us TV series, along with three mushroom emojis, will be posted when you click the "share" button on Twitter or Facebook.
You can check the latest post related to 'The Last of Us' Series here:
Have a wonderful time!