As Stone Foltz lay in the hospital bed, waiting for the large amounts of alcohol to leave his body so that his family could donate his organs, Shari and Cory Foltz promised their son that they would do everything they could to stop hazing.
The Foltzes will be able to do this work even more now that Bowling Green State University has settled a lawsuit with the Foltz family for $2.9 million over the death of their 20-year-old son in March 2021 during a hazing ritual for the Pi Kappa Alpha fraternity. Their son was a sophomore at the time.
"This resolution keeps the Foltz family and BGSU community from reliving the tragedy for years to come in the courtroom and allows us to focus on furthering our shared mission of eradicating hazing in Ohio and across the nation. Leading these efforts in our communities is the real work that honours Stone," both parties said in a joint statement Monday morning.
The family's lawyer, Rex Elliott, said that the settlement is the most money a public university in Ohio has ever paid out in a hazing case. Elliott said Monday at a press conference at the Cooper Elliott Law Offices in downtown Columbus, "This is a historic day in the battle to end hazing." 
Interested in learning more about some of the most notable lawsuits filed in recent times? We got you covered there as well:
Metal in Dark Chocolate: A Lawsuit Against Hershey in the United States.
The settlement will pay millions of dollars to Stone Foltz's estate and help pay for the iamstonefoltz FOUNDATION, which Stone's parents set up in his memory to teach high school students about the dangers of hazing and drinking too much.
In addition to the settlement, Bowling Green State University has agreed to work with the Foltzes to stop hazing. Elliott said that BGSU's promise shows how a university is stepping up.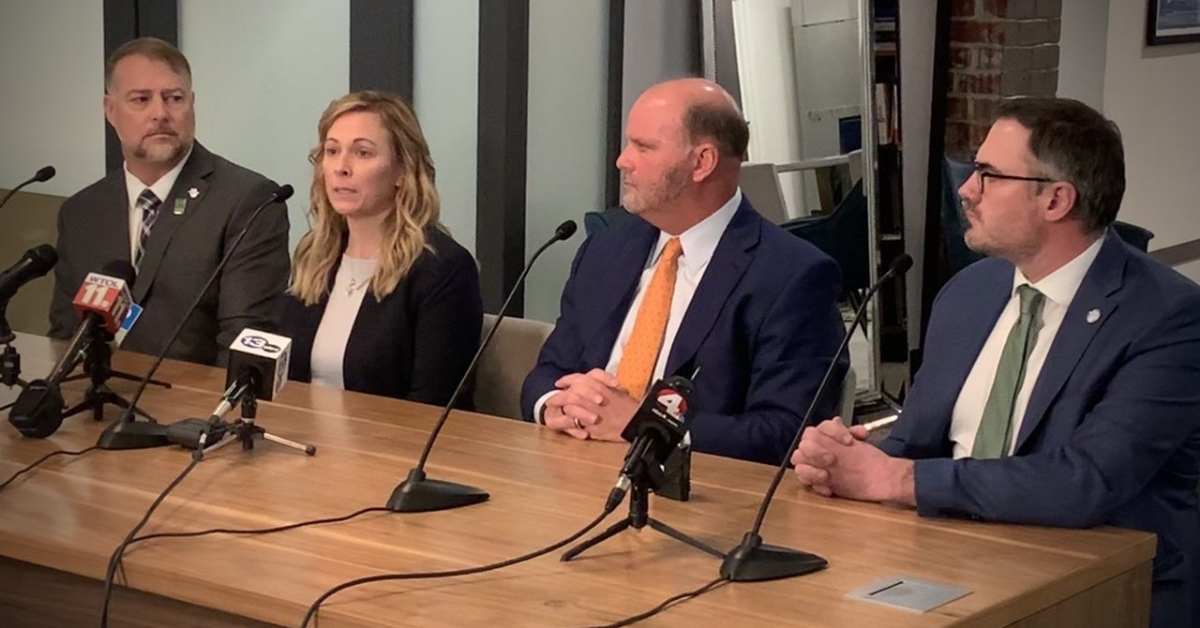 "Until universities become more involved in stopping this harmful behaviour, it will not stop," he said. Stone's parents, Shari and Corey Foltz sued BGSU in June 2022, saying that the school was to blame for their son's death at a fraternity initiation event where he drank a litre of bourbon.
The lawsuit said that BGSU knew about hazing going on in its Greek organisations, like the fraternity known as PIKE where Stone was rushing before he died but did nothing about it.
Elliott thanked BGSU President Rodney K. Rogers and General Counsel Natalie Jackson for their sincerity and willingness to work with the Foltz family to honour Stone.
Elliott also wanted to get rid of the pledge system, which is a way for Greek organisations on college campuses to test out new members before letting them join for real.
He said that Greek organisations have some good things to offer, like social, leadership, and philanthropic opportunities, but that all of these are ruined by hazing. "Hazing and pledging are relics of the past," Elliott said.