Three people, including a 1-year-old daughter, were killed in a collision west of Brisbane involving two lorries and a car.
Three individuals were killed in a horrific collision on the Warrego Highway west of Brisbane after their car was struck by two lorries, including a one-year-old girl.
According to Queensland Police, the three victims were pronounced dead at the crash scene on Tuesday at about 11:15 a.m. on the Oakey Creek Bridge on the Warrego Highway.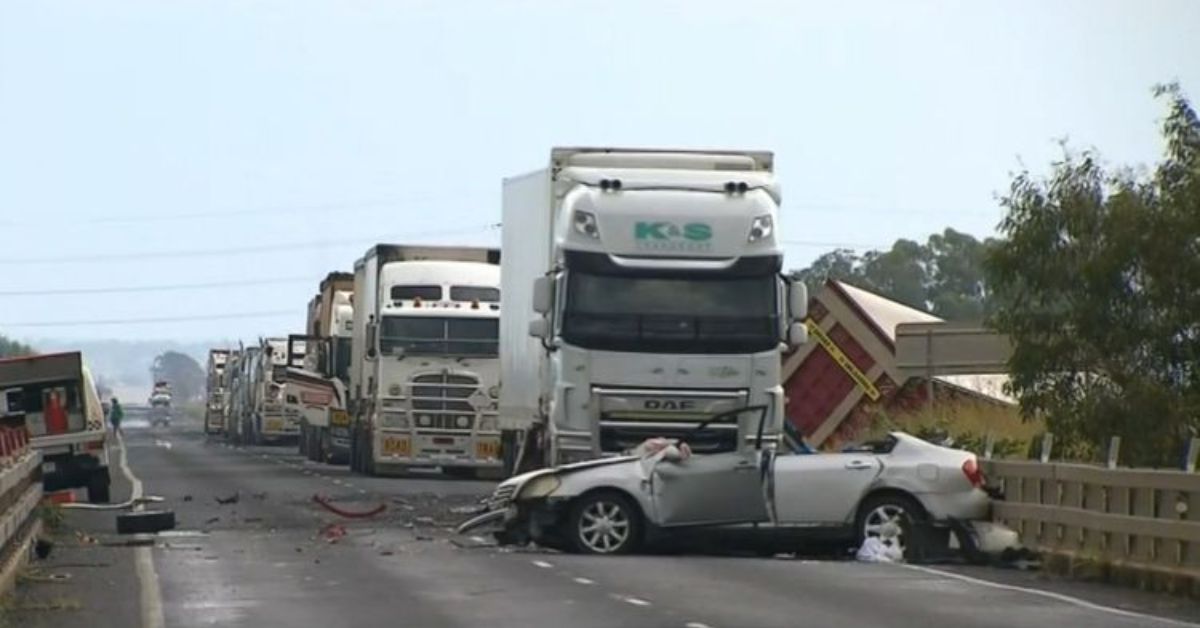 A 36-year-old passenger traveling in the vehicle's fourth seat suffered non-life-threatening wounds. He is supporting police investigation work.
They were all from Roma, a town in western Queensland.
According to the police(As per the Report), the truck traveling in the other direction struck the eastbound car first before the second truck struck it.
"The sedan … sustained significant damage in the collision," police said.
A 20-year-old Kearneys Spring man driving the westbound truck was brought to Toowoomba Hospital with non-life-threatening wounds.
The 55-year-old Brendale man operating the vehicle in the east was unharmed and is assisting law enforcement with their investigations.
The Forensic Crash Unit has requested witnesses, especially anyone with a dashcam or CCTV footage of the crash or the seconds preceding it, to come forward as they will be looking into the circumstances of the collision.
Drivers are asked to find an alternate route between Dalby and Toowoomba, as the critical highway is expected to be closed for some time.
We have recently covered other important news. If you are interested to read more latest articles, then click the links provided you below:
You must follow us on our Twitter Page for the latest updates and recent news.