Chad Javon Johnson was born on January 9, 1978. He spent 11 years as a professional football player with the Cincinnati Bengals, New England Patriots, and Miami Dolphins after playing collegiate football at Santa Monica College and Oregon State.
He spent ten years with the Cincinnati Bengals after being selected in the 2001 NFL Draft's second round. A member of the 2011 New England Patriots Super Bowl champion team, Johnson was acquired by the team that year via trade. During the 2012 preseason, Johnson played for the Miami Dolphins but was later discharged after an arrest for domestic abuse.
He spent 2014 and 2015 in the CFL with the Montreal Alouettes and 2017 in Mexico's Liga de Ftbol Americano Profesional with the Monterrey Fundidores. Johnson became one of the NFL's most prolific wideouts in the 2000s and currently holds almost every receiving record for the Bengals.
Among the "Most Influential Athletes In Social Media," CNBC ranked Johnson first in April 2011. In addition to being voted the Bengals' top wide receiver on their 40th-anniversary squad, Johnson was selected to the Pro Bowl six times and made four All-Pro teams throughout his NFL career.
The Football Legend with a Massive Net Worth
Chad Ochocinco Johnson is a reality star and former professional American football with a net worth of $15 million. He spent eleven years as an NFL player, splitting time between the Cincinnati Bengals, the New England Patriots, and the Miami Dolphins.
Chad made about $47 million in his NFL career from his salary. In a child support case that went to trial in 2013, Chad claimed to have $5 million in assets. At the time, he stated that he lost approximately $45,000 per month after paying for housing, food, and transportation for his family of eight. He said in the application that he was making $3,000 per month or $36,000 per year.
How much will the ball be worth that breaks the record after i run on the court & take it❓ https://t.co/MlYQLdQ7Vk

— Chad Johnson (@ochocinco) February 2, 2023
A Story of Early Life and College Success
The city of Miami, Florida, is where Johnson was born. Johnson graduated from Miami Beach Senior High in 1997 and studied at Langston University, where he did not participate in any football programs. He enrolled at Santa Monica College, a local Californian junior college, in 1997.
While the two were at Santa Monica College, he shared the field with Steve Smith, a future star wide receiver for the NFL. Oregon State coach Dennis Erickson heavily courted Johnson to play for the Beavers, so in 2000, he moved to Corvallis. Against Stanford, Johnson caught a touchdown pass for 97 yards, setting a new school record.
Professional Football Career
In 2001, the Cincinnati Bengals picked Johnson with the 36th overall pick in the second round of the NFL draft, and he immediately began playing professional football. During his first several years with the Bengals, he excelled, establishing a team record for receiving yards with 1,432 in 2005.
His on-field achievements, however, were frequently overshadowed by his "diva-like" antics. His boasting habit and persistent defiance of authority caused issues for everyone. The Bengals released Johnson in 2010 due to the team's overall health despite his six Pro Bowl selections.
The New England Patriots acquired him from the Cincinnati Bengals in a trade in July 2011, but he only lasted a year and a half with the organization before being released. After getting arrested for domestic violence in August of 2012 against his reality star wife, Evelyn Lozada, the Miami Dolphins cut ties with him, and he never played for the team.
After signing a two-year contract with the Montreal Alouettes of the Canadian Football League (CFL) in 2014, Johnson played in just five regular-season games that year. He was not offered a new contract after missing the 2015 CFL season due to a suspension for missing the required spring training camp.
Since then, he hadn't played professional football—until 2017, when the Monterrey Fundidores recruited him for one game in Mexico's Liga de Futbol Americano Professional. On April 2, he had three receptions in a game against the Saltillo Dinos, in which Monterrey ultimately prevailed.
Chad Ochocinco Personal Life
He started seeing Evelyn Lozada in early 2010, and by November that year, he had popped the question. This couple tied the knot in July 2012. The Miami Dolphins cut Johnson after his arrest for domestic assault on August 11, 2012. Lozada filed for divorce three days later, and it was finalized in September 2012.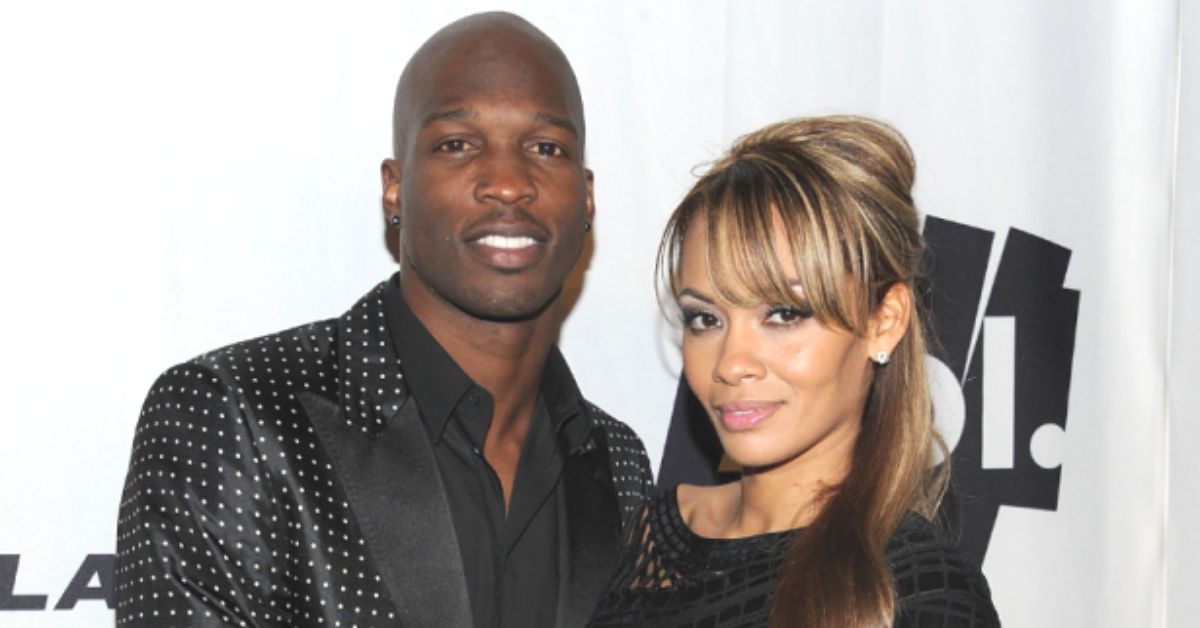 Although he agreed to a year of probation as part of a plea bargain, a warrant was issued for his arrest in May 2013 on probation violation charges. He voluntarily surrendered and was given a thirty-day jail term, of which he only served seven before being freed and apologizing to the judge.
Another celebrity's wealth has been discussed recently. The following material has been provided for your reading pleasure.