There will be significant spoilers for Too Hot to Handle season 4. There was a fair mix of sincere bonds and solely lust-driven impulses in Too Hot to Handle's fourth season. Creed comes to mind. Model Brittan Byrd and personal trainer James Pendergrass were one of the couples that quickly formed in the Turks and Caicos villa.
Although they remained friends throughout the experiment and showed mutual interest in one another, the Hawaii residents did experience some difficulties. James assigned himself the job of cock blocker, trying (and failing) to ensure that no one wasted any of the group's money while Brittan was down for a good rule break.
He had good intentions, but in his haste to put a stop to rule-breakers, he unwittingly overlooked Brittan, who at last voiced her annoyance during a session involving punching bags. Then she gave James her bed in exchange for the just-arrived, tattooed Ethan.
Though James was a little offended by Brittan, he also realized how much he liked her and expressed regret for prioritizing the prize money over showing her affection. On their romantic final date, they talked about whether they wanted to continue together.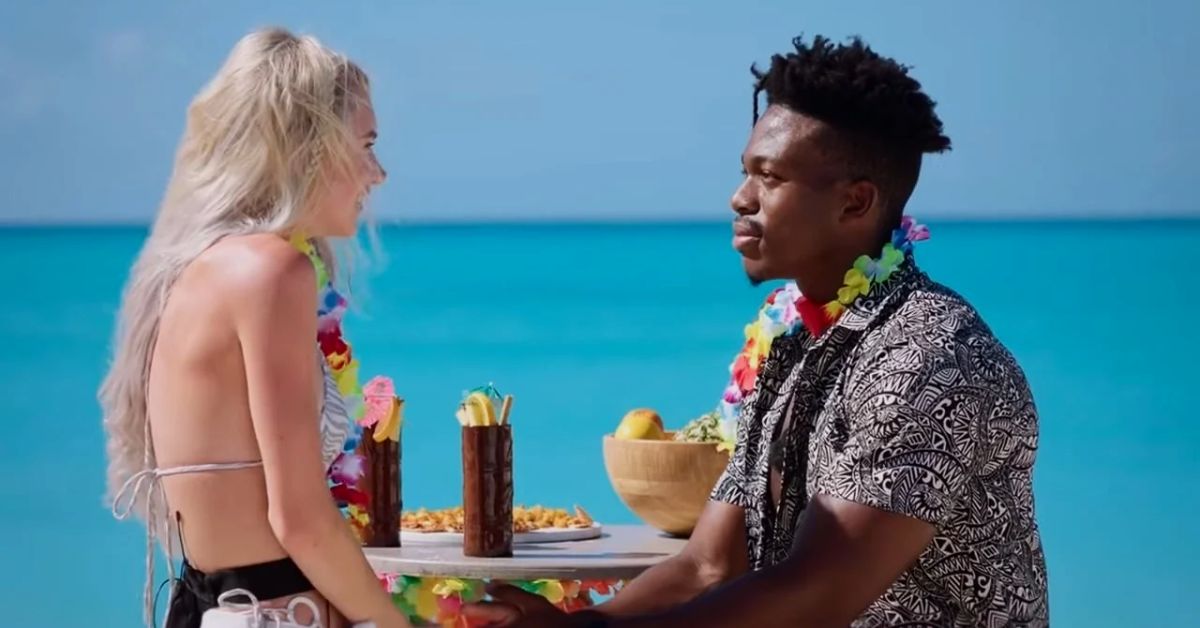 James' response to Brittany's "I'm really into you and I truly appreciate what we have" was, "There's only been one person the entire time, and I'm sitting with her right now." Lana gave them the go-ahead after seeing their romantic exchange, and they exchanged their first kiss.
The two couple seats ultimately go to Kayla and Seb and Jawahir and Nick; the couple isn't among the finalists. (However, you'd think that having no rule violations would automatically place them.
Lana, elaborate! The last time we saw them, the couple was taking part in the experiment's final smooch before departing for their home in Hawaii. Continue reading to find out if Brittan and James are still dating months after the filming.
Must check:
Are Brittan and James Still Together?
Yes! Brittan claims in the tell-all video that the couple took a break immediately after filming since they were unsure of their relationship's status at the moment. However, after moving to Los Angeles, both former Hawaii residents began to interact with one another more frequently.
James says it feels "so fantastic" to be public as they are now in the "dating phase." Regarding pre-reveal hints, the couple was both active on Instagram, where they follow one other, like each other's photos, and leave flirtatious, humorous comments on each other's posts.
Brittan commented with a fire emoji and the words "Sea no defects" in response to a photo James published two weeks ago with the trainer's "Sea no evil" message. Additionally, they were both present when the ensemble reunited and filmed a promotional piece in London.
While James tweeted nice individual shout-outs to Nick, Seb, and Creed, Brittan shared multiple posts with the women of season 4. Regarding TikTok, the couple actually defied expectations because they were the only couple among the season 4 contestants to film clips together.
James shared many videos addressing the ongoing "are they still together?" speculation as well as tales involving Brittan. Since the pair has been public, James has continued to post about how beautiful Brittan is (as he should).
Please forward this post and encourage your friends and family to visit leedaily.com for the newest news.