American author, Christian weight loss program creator (The Weigh Down Workshop), and Remnant Fellowship pioneer Gwen Shamblin Lara. In 2021, HBO Max will air a docuseries titled The Way Down God, Greed, and the Cult of Gwen Shamblin, focusing on her and her followers.
Gwen Shamblin Lara Net Worth
At the time of her passing, Gwen Shamblin was estimated to have a net worth of $100 million. Her debut book, The Weigh Down Diet, has sold over 1.2 million copies and made her a household name. Gwen's book promotes the message that people should eat less and only when they're hungry and that they should redirect their love of food into a passion for God.
Gwen Shamblin Lara Early Life
On February 18, 1955, in Memphis, Tennessee, Gwen Henley became known as Gwen Shamblin Lara. Gwen's father, a general surgeon named Walter Henley, was a significant inspiration in her life.
The University of Tennessee at Knoxville is where she completed her bachelor's and master's programs in dietetics and nutrition, respectively.
Gwen held positions as a consultant, professor, and registered dietician at Memphis State University. She also contributed to the State of Tennessee's Health Department.
Gwen Shamblin Lara Personal Life
With her husband David, Gwen welcomed son Michael and daughter Elizabeth in 1978. Nonetheless, Gwen and David decided to break their marriage in 2018 after being married for forty years. The same year, Gwen Shamblin married Joe Lara, who played Tarzan on television. The plane disaster on May 29, 2021, ended the couple's happy life together in Brentwood, Tennessee.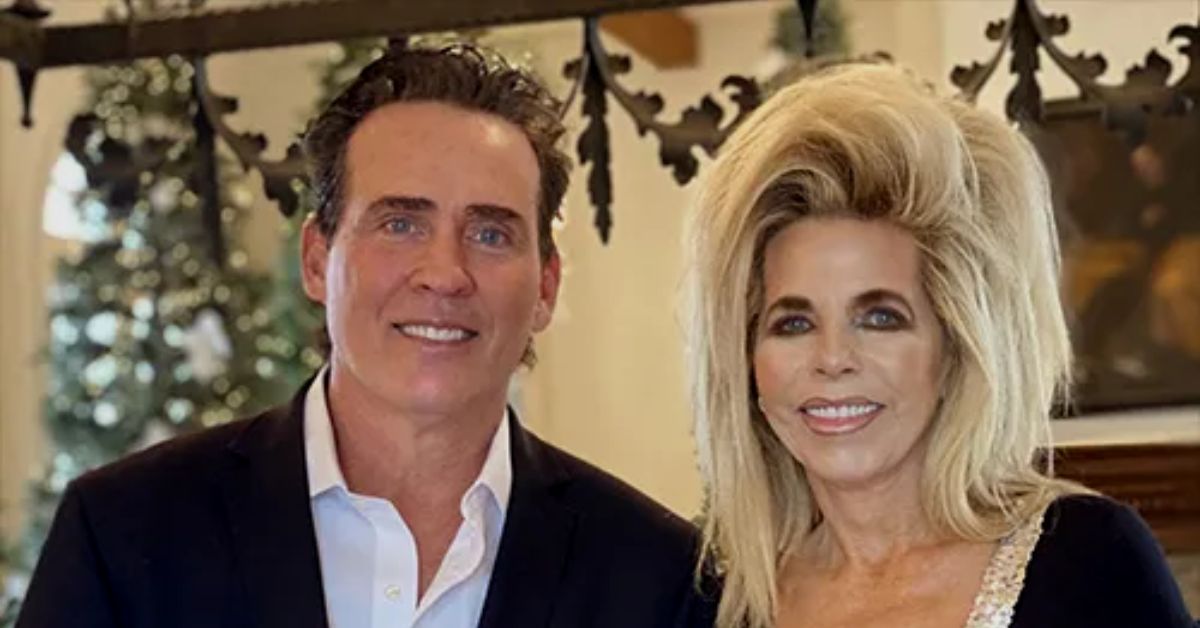 Gwen Shamblin Lara Career: A Story of Money and Madness
She struggled with her weight throughout college, but after discovering a more profound love for God and altering her lifestyle, she could reach her goal weight. This prompted her to create the Weigh Down Workshop, which has since been replicated across the United States, Canada, and the United Kingdom.
By August of 1998, the Weigh Down Workshop had grown to a staff of 40, with sessions held across the United States, Canada, and Europe. Gwen started a new church in Franklin, Tennessee, called Remnant Fellowship Church the following year.
Gwen Shamblin Lara made a fortune as an entrepreneur, too. Mrs. Lara's wealth is primarily due to her founding of Exodus Industries, a general contracting and construction firm based in Nashville, Tennessee. She was not very present on social media, with only 4,300 Instagram followers, 3,900 YouTube subscribers, and 5,970 subscribers to her WeighDownWorkshop channel.
Ms. Gwen Shamblin Lara has made numerous TV appearances, including on 20/20, A Current Affair, The View, The Today Show, Larry King Live, DaySide, and The Early Show. The Way Down God, Greed, and the Cult of Gwen Shamblin was a five-part HBO miniseries on Gwen Shamblin.
As a result of her writings and lectures, Gwen Shamblin was involved in several disputes. She also went through a contentious divorce from her first husband, David Shamblin, who she eventually settled with for more than $3 million.
The primary location of Remnant Fellowship Church, a 40-acre estate in Brentwood, Tennessee, belonged to Gwen Shamblin. She also had a luxurious beach mansion in Destin, Florida, worth more than $4 million, and a pre-Civil War plantation home called Ashlawan, worth over $7 million.
The Cessna Citation business jet owned by Gwen Shamblin was responsible for the deaths of her and her husband, as well as five other members of their church.
In addition to the Beechcraft, Gwen also had a Robinson R44 Raven II helicopter, and the combined worth of the two aircraft was well over $1 million.
Mrs. Gwen Shamblin Lara's colossal wealth, property holdings, and other early acquisitions can make it appear that she amassed far more than $100 million during her lifetime.
Another celebrity's wealth has been discussed recently. The following material has been provided for your reading pleasure.
For more information, please stay connected with us on our site Leedaily.com.