Kylie Jenner shared a sweet birthday message on social media for her and Travis Scott's eldest daughter, who turned 5.
"I gave you the gift of life and life gave me the gift of you," Kylie wrote on Instagram Feb. 1 alongside a slew of photos of Stormi throughout the years. "The most special girl. this little face. i will miss it as it keeps changing. 5 years of loving you and forever more to go. i will always be there for you storm girl."
The 25-year-old, who also has a 1-year-old son named Aire with the rapper, showed how the family was celebrating on her Instagram Stories. She showed off Stormi's room, which was decorated with colourful balloons and a birthday basket that looked like it was full of candy and toys. Kylie also showed a picture of her daughter's beautiful gold cake, which had flowers and a big purple heart that said "Happy 5th Birthday Stormi."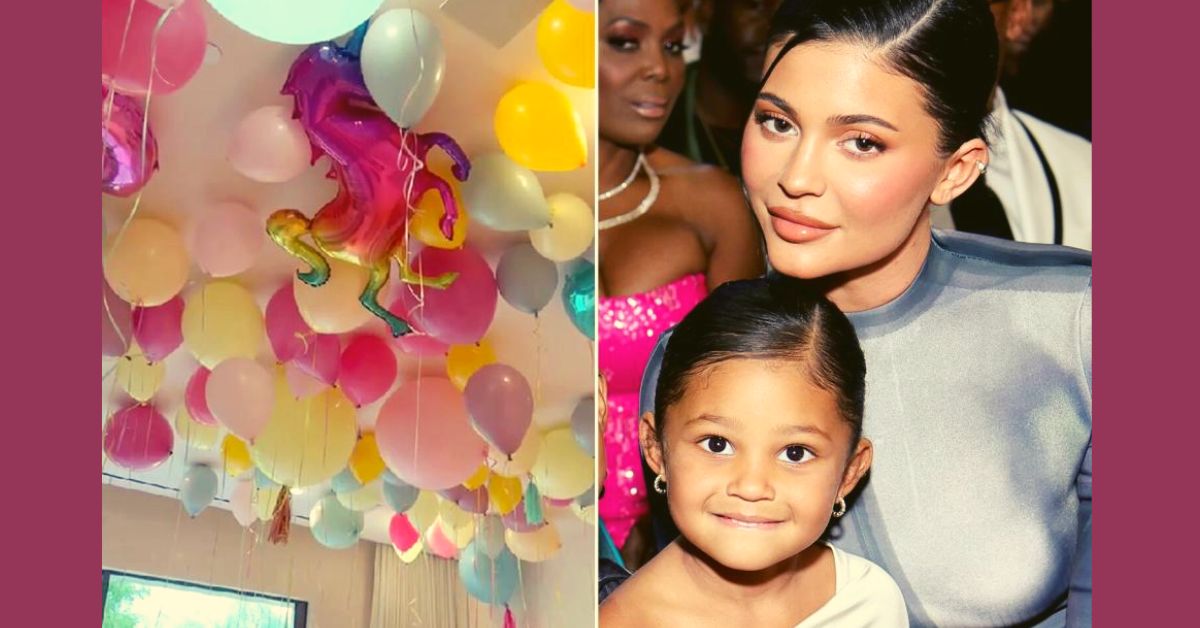 Check out some other news content we've published:
Nick Jones Surprise Birthday Party Is Hosted By Priyanka Chopra
The founder of Kylie Cosmetics also posted a picture of herself and her younger self side by side, See it below.
happy birthday Stormi 🤍🌩⚡️ pic.twitter.com/IZrEzmoQkf

— Kylie Cosmetics (@kyliecosmetics) February 1, 2023
Kris Jenner, the matriarch of the Kardashian-Jenner family, also posted a birthday message to her granddaughter Stormi. Stormi's mom was not the only one to show her birthday love.
"Happy birthday to my beautiful, sweet, smart, funny, adventurous, loving granddaughter Stormi!!," the 67-year-old captioned her Instagram post with photographs of herself and the 5-year-old. "I can't believe you are 5! You spread happiness and joy wherever you go and your energy and laughter are infectious!! Thank you for being such a bright light in all of our lives."
Kris said that Stormi is not only the best daughter, but also the best granddaughter, cousin, friend, and older sister!
"Your brother is so lucky to have you to look up to, and I can't wait to watch your bond grow as you get older," Kris continued. "We are all blessed to have you in our lives, my precious girl. I love you to the moon and back, Stormi, and I can't wait to celebrate your special day with you! Lovey xo."
Thanks for reading, please make sure you visit our Website for all such Celebs Gossips.