Avatar: The Way of Water," which has been in theaters for eight weeks, is expected to lose its position as the weekend's highest-grossing movie to "Knock at the Cabin" by M. Night Shyamalan and "80 for Brady" from Paramount.
On Friday, "Knock at the Cabin" earned $5.4 million at 3,643 theaters, which includes about $1.45 million in previews on Thursday. Estimates put the apocalyptic thriller's opening weekend gross at $14.5 million, putting it on course for the top spot at the box office. However, this is less than the $15 million to $20 million that was expected before the weekend.
In "Knock at the Cabin," starring Dave Bautista, Jonathan Groff, and Ben Aldridge, a family's vacation is disrupted by four strangers who claim to have seen the end of the world. They insist that the only way to stop the end of the world is for a member of the family to sacrifice themselves.
Knock at the Cabin, like many M. Night Shyamalan movies, has received mostly negative reviews from critics and is now sitting at a 63% approval rating on the review aggregation site Rotten Tomatoes. Peter Debruge of Variety criticized Shyamalan's latest film for being "long, plodding, and unsatisfactory," despite the fact that he "remains a master of tension."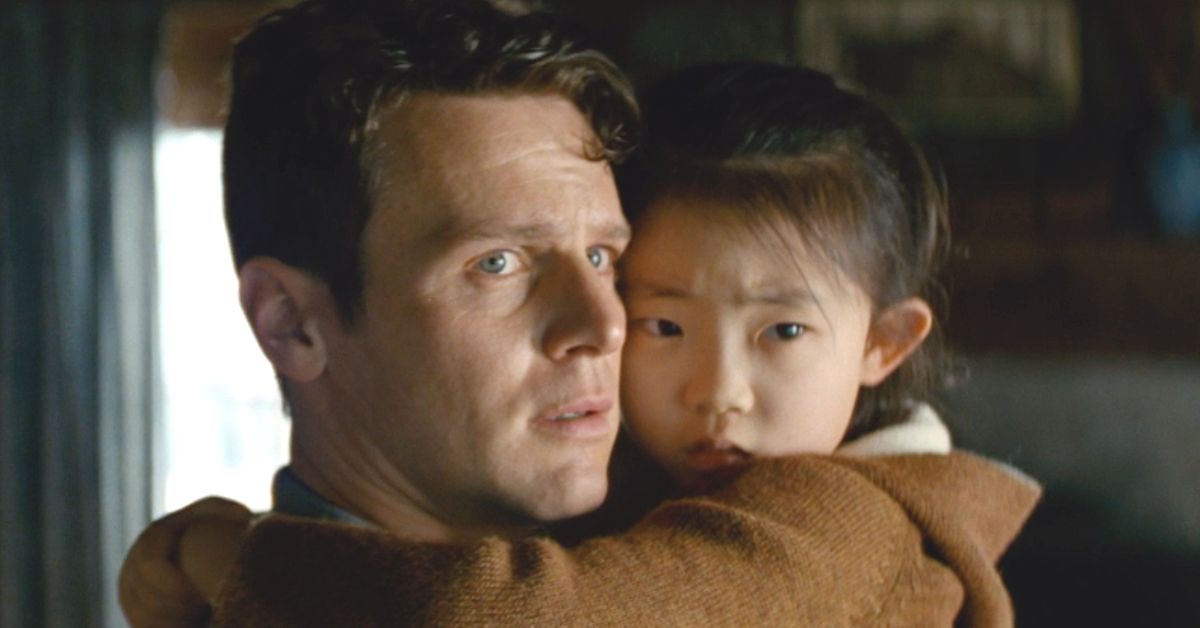 Perhaps audiences have been less forgiving; research company Cinema Score gave "Knock" a "C," signifying lukewarm reception at the box office. Since the beginning of the COVID pandemic, horror has been one of the few safe bets at the box office, but it also often has greater week-to-week decreases than the average release.
Still, "Knock at the Cabin" is expected to generate more revenue than its $20 million budget would suggest. Despite Shyamalan's lead, Touchdown is not to be underestimated. Tom. After opening day and previews, Paramount's "80 for Brady," starring the (supposedly) retired quarterback and leading ladies Lily Tomlin, Jane Fonda, Rita Moreno, and Sally Field, made $4.7 million.
Playing in 3,912 theaters, the picture is expected to earn $13 million in its opening weekend, which is amazing not only for a studio comedy but also for a film targeting at senior viewers, who have become harder to attract to cinemas since the spread of COVID.
Although "80 for Brady" has received mixed reviews from reviewers (57% approval from top critics on Rotten Tomatoes), early audiences have responded positively, giving the picture an "A-" on CinemaScore. James Cameron's "Avatar: The Way of Water" has been number one at the domestic box office for the past seven weeks, but it is expected to begin a decline next week.
The science fiction epic is still doing impressively well, with predictions of a weekend revenue of around $10 million and a drop of only 33%. This week, Avatar's "The Way of Water," Trailer 20th Century Fox and Disney production, broke into the top ten of all-time domestic box office grosses.
Thank you to all who made @KnockAtTheCabin the number one film this weekend! I am pinching myself that this is the seventh time this has happened to me. This is the fourth in a row with @UniversalPics. Much love to James Cameron, he's a hero to me. Glad to be in theaters with you

— M. Night Shyamalan (@MNightShyamalan) February 5, 2023
The North American gross for the second "Avatar" film is expected to surpass $636 million by the end of the weekend, putting it in striking distance of both No. 9 ("Jurassic World") ($653 million) and No. 8 ("Titanic") ($659 million), both of which were directed by James Cameron.
After seven days in theaters, Universal's "Puss in Boots: The Last Wish" is expected to earn $7.9 million, a 25% drop from its opening weekend's total. An impressive feat for an animated picture, especially given family-friendly movies have struggled to replicate pre-pandemic sales in recent years, the DreamWorks production is expected to cross the $150 million domestic gross threshold by the weekend's end.
The return of "The Chosen" to theaters should fill out the top five. With a projected weekend total of $6 million to $7 million, the season 3 finale of the religious series is being released by Fathom Events to 1,975 locations. In November, Fathom aired the first two episodes of Season 3 of "The Chosen" in theaters, and they raked in an amazing $8.2 million.
Frequently Asked Questions
How is 80 for Brady doing at the box office?
80 for Brady, a comedy released by Paramount, opened with $12.5 million, good for second place. In contrast to the beginnings of other works in the genre, it is: Lower than 2013's Last Vegas ($16.3M) by 23% Lower than Book Club's 2018 total of $13.5M (-8%)
When is Avatar 2?
On December 23, 2023, audiences can see Avatar 2. See the movie at a theater near you by purchasing tickets in advance online. If you want to see the movie in person, you're in luck because it's getting a wide distribution.
Follow Leedaily Twitter to get the most latest information and news as it breaks.