If you are a fan of Kabaka Pyramid, then it is the best piece of information for all of you, Kabaka Pyramid's sophomore album, "The Kalling," won the 2023 Grammy Award for Best Reggae Album.
The winner was announced by host Arturo O'Farrill at the 65th annual Grammy Awards ceremony, which took place on Sunday, February 5 at the Microsoft Theater in Los Angeles.
The singer of "Well Done" beat out Koffee, who was nominated for her debut album "Gifted," Sean Paul, who was nominated for "Scorcha," Shaggy, who was nominated for "Com Fly Wid Mi," and Protoje, who was nominated for "Third Time's The Charm."
Kabaka thanked the Recording Academy and the other nominees in the category. His mother and other guests joined him on stage.
Best Reggae Album winner @kabakapyramid let us know at the @CityNational Bank First Look Camera who he's thankful for after winning a GRAMMY at the #GRAMMYPremiere Ceremony. 🎶 #GRAMMYs pic.twitter.com/DYA0EzQoCG

— Recording Academy / GRAMMYs (@RecordingAcad) February 6, 2023
People are also reading…
"I can't believe it. Rastafari Live! Just wanna say thank you to the Academy. Thank you to all the other nominees, who represented Jamaica, representing the Caribbean. Thank you for everybody supporting Reggae music…positive, conscious music," he said at the beginning of his acceptance speech.

"Thank you to my mom, Marcia Salmon, my dad, Kipin Salmon, My management team: Abishai Hoilett, Duane McDonald. We just some kids from Kingston, Jamaica."

He then said, "Big up to Uncle Dulu, big up to YoungPow. Nathalia, who sung on my album as well. Ronnie, my publicist, big up yourself for all the hard work."

"Much love to Damian Marley, who produced the album. Stephen Marley. And this one is for Jo Mersa Marley, who we lost in December for Taiwo McKenzie and all my family. Nuff Love, Blessings every time. Protoje big up yourself!"
On DancehallMag's list of the best Dancehall/Reggae albums of 2022, The Kalling, which featured Reggae legend Peter Tosh, Protoje, Buju Banton, Jesse Royal, Damian Marley, and Stephen Marley, was ranked No. 1.
Music journalist Nicholas Nam wrote: "With Damian 'Jr. Gong' Marley on board as an executive producer, Kabaka comes unbound across The Kalling, offloading torrents of wisdom on tracks as wide-ranging as the booming roots anthem Red Gold and Green to the sublime, Spanish guitar-bearing Life Is Beautiful. The future of Jamaican music converges with its past as Kabaka infuses spirituality with pragmatism throughout these sample-bearing, forward-facing tracks."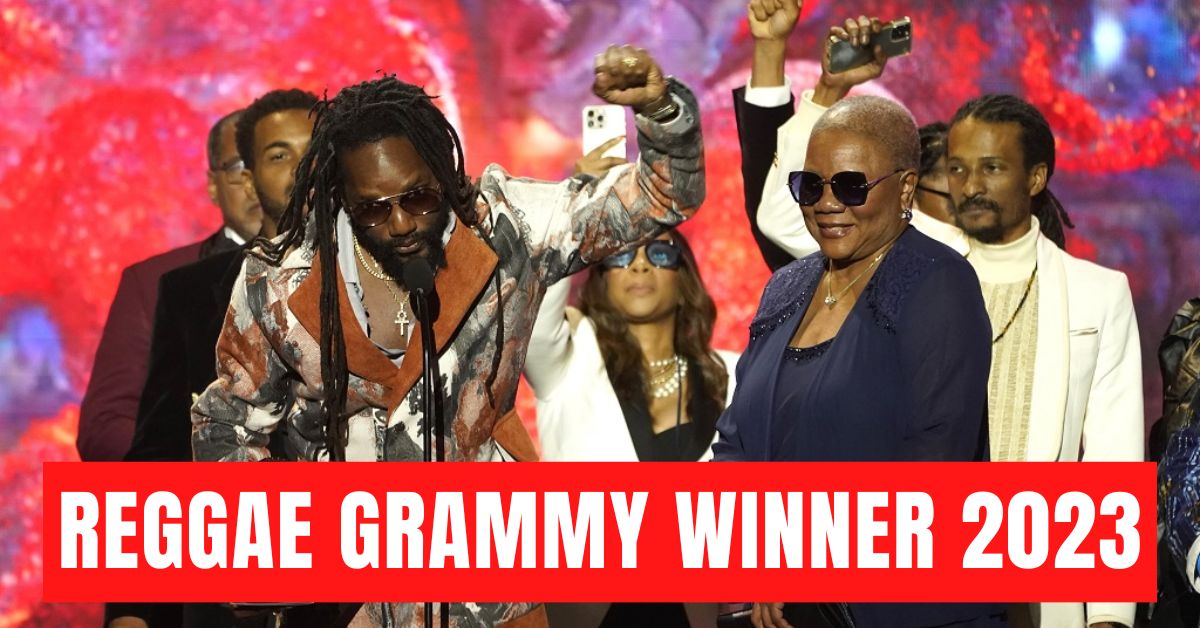 The album came out on September 30, 2022, through Ghetto Youths International and Bebble Rock Music. In its first week of sale in the United States, it sold 600 copies.
Luminate, a company that tracks sales, told DancehallMag that as of December 31, 2022, The Kalling had sold 4,100 units in the US, including 4.7 million streams of audio and video.
It was the first time Kabaka was up for the Best Reggae Album award. His first album, Kontraband, was released in 2018.
The American reggae band SOJA won the Grammy for Best Reggae Album for their album Beauty In The Silence.
Toots & the Maytals' album Got to Be Tough was the winner in 2021, while Koffee's Rapture EP was the winner in 2020.
Keep smiling, because life is wonderful and there are so many reasons to smile. With this message we end up this post, don't forget to visit our Website for more Celeb Gossips and News.