Upchurch, whose given name is Ryan Edward Upchurch, is a popular American singer and rapper. He also writes music and performs stand-ups. In 2014, he shot to fame thanks to his prolific social media presence and the viral success of his songs on YouTube.
There's been a lot of focus on his personal life, particularly his connection with Brianna Vanvleet, in addition to his professional success. And what ended up happening to Ryan Upchurch and Brianna Vanvleet?
Who is Ryan Upchurch?
Ryan is an American rapper, songwriter, singer, and comedian who was born and raised in Cheetham County, just outside of Nashville. His career has progressed from its humble beginnings as a comedian posting videos to various online platforms.
Ryan Edward Upchurch was born on May 24th, 1991, in Pegram, Tennessee. In the year 2022, he will have reached the age of 31. Eventually, Ryan found success as a stand-up comedian. To have some lighthearted fun with his pals, he came up with Upchurch the Redneck.
He uploaded a series of skits in which he acted out the stereotypical antics of young men from the Deep South, and they were all hilarious. Due to the success of his humorous films, Upchurch's YouTube channel began to receive a large number of views.
After failing at stand-up comedy for a while, the American rap sensation decided to pursue music full-time in 2015. He picked a great path since he quickly found success. Heart of America, his album, debuted on the Top Country Albums chart on Billboard. Additionally, over a thousand copies were sold.
Ryan Upchurch is more than just a rapper; he also runs a clothing line and a merchandising store called RHEC. It's also clear that automobiles are a passion of his. Ryan can make even the most mundane car into something spectacular.
Ryan Upchurch and Brianna Vanvleet Relationship
It was in 2015 that Ryan Upchurch and Briana Vanvleet began their relationship. The singer/songwriter wrote a sweet tribute to Brianna on Facebook, in which he said she was always the first thing on his mind. Ryan thought ahead to the day when they would start a family.
Ryan and Brianna Vanvleet Upchurch had been together for some time and were now engaged. When he took to Twitter in 2016, he wrote:
Brianna Vanvleet, I can't wait to marry you and have little brown Upchurch babies running around with fake tattoos all over them.
Their romance did not last, and Brianna and Ryan eventually broke up. They never explained why they broke up, leaving their admirers with just traces of their romantic relationship on social media platforms like Twitter and Facebook. Following the rapper's public declarations of love for Brianna, fans were shocked.
Find more stories like this one about Hollywood stars at:
Who is Brianna Vanvleet?
Brianna is a native of Paonia, Colorado, and she competes for the United States in track & field. She entered this world on August 17, 1999, making her age 22 in 2022. Dave and Tracy Vanvleet are her parents.
Paonia High School is where Brianna spent her high school years and where she eventually earned her diploma in 2017. She enjoyed being physically active, therefore she participated in sports like volleyball, basketball, and running. Brianna has two Colorado State Long Jump Championships to her name.
Brianna continued her education in zoology at Idaho State University after completing her high school requirements. She also participated in athletics while at college.
Ryan Upchurch and Taylor Smith
The question on everyone's lips is, "Is Ryan Upchurch single?" Ryan's girlfriend right now is Taylor Eileen Smith. They started dating in 2020 and engaged after a few of months, on July 10, 2020. Ryan posted a cute photo of himself and his fiancee, complete with a diamond ring and the now-deleted caption:
Simply, thank you for letting me be exactly who I am and not trying to make me something I'm not. You make me feel normal in a world where I don't feel normal most of the time. Thank you for everything you do for me day in and day out. You really are my best friend & I am thankful that I'm about to marry you and be happy for the rest of my life…I love you with all my heart.
Ryan's enthusiasm for spending time with Taylor's child is the most fascinating aspect of their relationship. The couple quickly exchanged wedding vows. They tied the knot on September 18th, 2020. To what extent, then, do they still share a romantic relationship?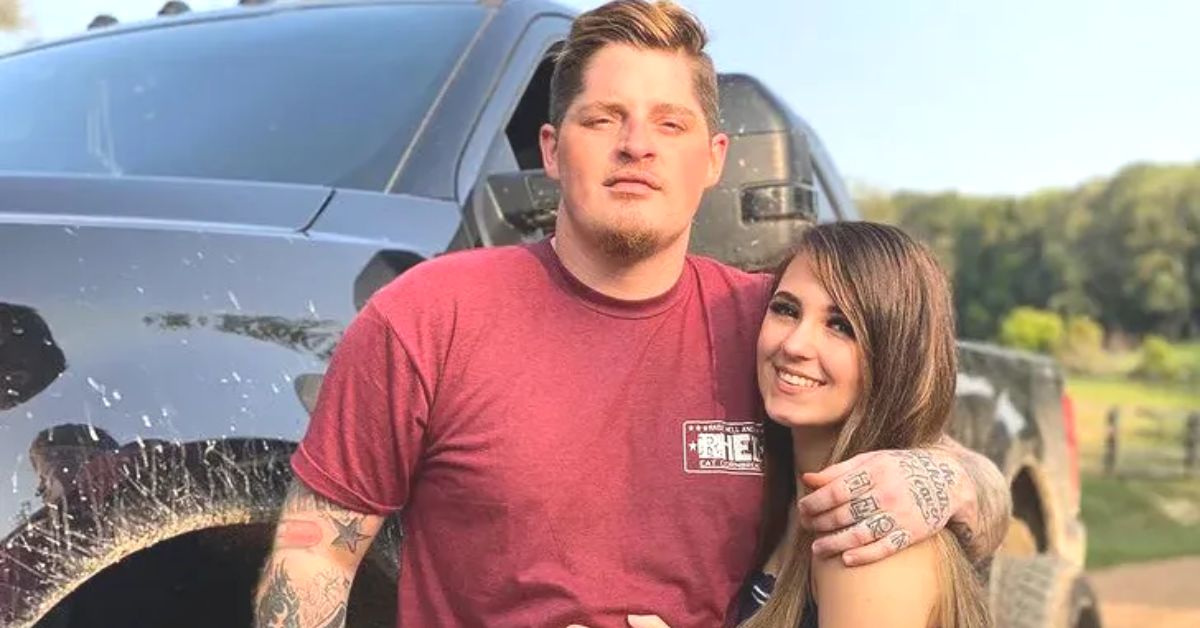 Rumor has it that Ryan Upchurch and his wife have split up. The fact that the newlyweds decided to keep their wedding a secret is what gave rise to the rumor. What got people's attention, though, and put an end to the rumors of a breakup, was the fact that they both erased photos they had previously shared of themselves on social media.
Even more oddly, Ryan Upchurch has stopped following Taylor on Instagram. Neither partner made any special posts on their social media on Valentine's Day. Taylor had uploaded a video of her kid to Instagram at one time. She begged her fans to stop asking her about her romance with Ryan Upchurch.
Despite mounting proof of their breakup, the couple has never publicly addressed the rumors and there are still signs that they may be back together. No one knows anything unless the rapper or his wife opens up about it. So, currently, Ryan Upchurch's family consists of his wife and their child.
In 2016, Ryan Upchurch dated and eventually proposed to Brianna Vanvleet. But the engagement was short-lived, and they eventually broke up. The MC ultimately decided to wed Taylor Smith. Their low-key style makes people wonder if they are still together, which is weird.
Are you looking for more information on Veronika Rajek's marital status?
Leedaily.com published an informative article about the couple, which created a lot of curiosity in the internet community.