Rihanna will get a new wax figure at Madame Tussauds' New York City museum, the company revealed on Tuesday (Feb. 7). The wax replica is based on the superstar's iconic look from the "Heavenly Bodies: Fashion and the Catholic Imagination" Met Gala in 2018.
Rihanna ascended the stairs of the Metropolitan Museum of Art wearing a gorgeous, beaded corset minidress and matching robe by Maison Margiela, serving as co-chair alongside Anna Wintour, Donatella Versace, and Amal Clooney.
She accessorized the couture with an expensive crucifix necklace and a pope bishop's hat as a tribute to the event's religious theme. On Wednesday, February 8, Rihanna's newest wax figure will be unveiled in the Glow Gala Room of Madame Tussauds New York — Times Square.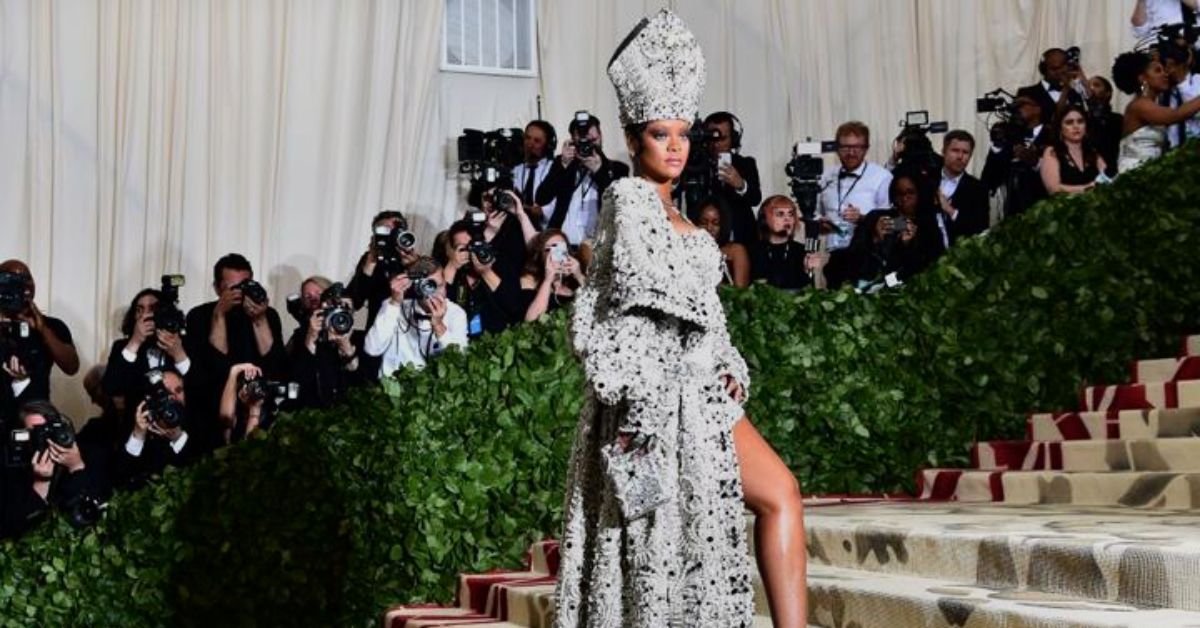 The figure's dress is covered in LED lights, which blend in perfectly with the neon-themed space. Just a few days before the Oscar nominee's highly anticipated halftime performance at Super Bowl LVII, the scheduled reveal will take place.
After more than seven years since the release of her most recent studio album, 2016's Anti, the performance will be her first public comeback to the stage.
Here you can find some trending news about Rihanna:
The general manager of Madame Tussauds New York, Joerg Hanel, said in a release, "Rihanna is sure to make history with her upcoming live show this Sunday so the timing is perfect for us to reveal her new figure exclusively at Madame Tussauds New York where fans can admire and pose with the icon,"
Another wax figure of Rihanna is expected to be introduced to Madame Tussauds Orlando later this year, and it will be dressed in her Super Bowl attire, according to a release.